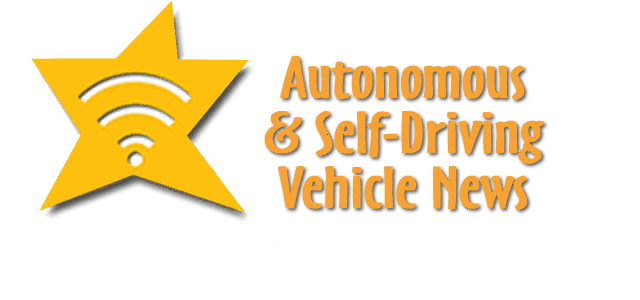 n autonomous and self-driving news are Waymo, AEye, HELLA, Daimler, Torc, ANSYS, Veoneer, and LeddarTech.
AEye & HELLA
AEye, a world leader in solid state LiDAR-based artificial perception systems and the developer of iDAR™, announced that its AE110 system will be an integrated component in the HELLA demonstration vehicle at IAA
The AE110 features the industry's only software-definable, solid-state agile LiDAR, with embedded artificial intelligence and industry-leading performance. The AE110 sensor system delivers four to eight times the information of conventional, first-generation LiDAR sensors, using a fraction of the time and energy.
At IAA, HELLA will be demonstrating some of the unique capabilities of the AE110, including instantaneous resolution in the form of defining multiple Regions of Interest within a scene; LiDAR-first perception; a fully software-definable sensor system with a comprehensive Software Development Kit (SDK) with full ROS support, and data management tools to import and integrate heterogeneous sensor data.
Daimler Trucks & Torc Testing Level 4
Daimler Trucks and Torc Robotics are actively developing and testing automated trucks with SAE Level 4 intent technology on public roads. The initial routes are on highways in southwest Virginia, where Torc Robotics is headquartered. All automated runs require both an engineer overseeing the system and a highly trained safety driver certified by Daimler Trucks and Torc Robotics. All safety drivers hold a commercial driver's license and are specially trained in vehicle dynamics and automated systems.
The deployment on public roads takes place after months of extensive testing and safety validation on a closed loop track. As part of the comprehensive safety process by Daimler Trucks and Torc Robotics, both test track and on-road validation play an integral role in establishing the essential building blocks for successfully advancing automated technology.
Based in the U.S., Torc is now part of Daimler Trucks. Authorities approved the majority stake acquisition by the truck manufacturer. Torc Robotics is now a part of the newly established Autonomous Technology Group of Daimler Trucks. The truck manufacturer is consolidating all its expertise and activities in automated driving into the global organization with locations in Blacksburg and Portland in the U.S. as well as in Stuttgart, Germany.
Torc is one of the world's most experienced companies in the field of automated driving – with highly sophisticated, roadworthy technology and years of expertise with heavy-duty commercial vehicles. "Asimov", Torc's system for automated driving, has been proven in urban and long-distance routes as well as in rain, snow, fog and varying light conditions.
Daimler Trucks North America (DTNA) will focus on further evolving automated driving technology and vehicle integration for heavy-duty trucks. The DTNA team is working on a truck chassis perfectly suited for highly automated driving, particularly the redundancy of systems needed to provide the maximum level of reliability and the maximum level of safety.
Within the Autonomous Technology Group, DTNA is also building an infrastructure required for the operational testing of initial application cases. This consists of a main control center and logistics hubs. These hubs are located along high density freight corridors where many customers operate and within close proximity of interstates and highways.
ANSYS Closed-Loop for Safer AVs
With today's release of ANSYS Autonomy, part of ANSYS 2019 R3, ) enables engineers to develop safer autonomous vehicles (AVs) through advanced closed-loop scenario simulation, automated driving and control software development, functional safety analysis, and sensor, camera, lidar, and radar simulation.
As fully autonomous vehicles edge closer to real-world deployment, operating safely becomes more critical than ever. AVs require rigorous testing in complex environments and under variable conditions. Physical testing would require billions of miles of driving or flying — a time-consuming, cost-prohibitive, approach. Using simulation to virtually test AVs is the only viable option for validating systems safety and accelerating AV development. From sensors to virtual environments to artificial intelligence (AI), ANSYS 2019 R3 includes robust offerings that speed the safe development and deployment of AVs on the road and in the air.
Cepton Tech New Vista
Cepton Technologies, Inc. announced its newest Vista lidar sensor, the Vista™-X120, an industry-leading lidar solution for Advanced Driver Assistance Systems (ADAS) and autonomous applications.
Vista-X120 offers a 120° horizontal field of view (FOV), 0.15° angular resolution and a maximum detection range of up to 200 meters at 10% reflectivity, delivering a best-in-class lidar solution ideal for ADAS and autonomous vehicles (AVs), and well suited for smart machines used in other autonomous applications.
Powered by Cepton's patented Micro Motion Technology (MMT™), Vista-X120 builds upon the existing Vista-P60 product that is shipping to customers worldwide, across a range of markets. This frictionless beam-steering architecture also makes Vista-X120 highly rugged and durable, making it an ideal choice for high performance, high reliability applications.
The Vista-X120's compact, embeddable design makes it possible to seamlessly integrate the sensor into vehicles and smart machines. By leveraging a common core technology optimized for power and cost, the Vista-X120 enables high volume price points in the hundreds of dollars for mass market automotive applications.
Moreover, Vista-X120 can be combined with Cepton's Helius™ lidar perception software, enabling advanced object detection and perception capabilities for autonomous applications.
Veoneer Working with Thatcham Research for AV Guidelines
Veoneer, Inc. announced its support to Thatcham Research, the motor insurers' automotive research center in the UK, when making the world's first attempt to launch guidelines that minimize bumps in the road on the journey towards fully automated driving.
Safety is a prerequisite for creating trust in mobility, and Veoneer supports Thatcham Research in launching the first guidelines for safe introduction of Automated Driving Systems. "There are significant hurdles to ensuring that automated driving successfully elevates road safety from where it is today," says Ola Boström, VP Research, Veoneer.
The transition from assisted to Automated Driving, where sensors and systems play a primary role in what we think of today as the act of driving, is an area of potential risk. It is in this transition period, during which functionality is limited and the driver is required to take back control in certain situations, the risk of accidents may increase.
The 12 principles in Thatcham Research's guidelines include; training to ensure that drivers understand the vehicle's automated functions; geofencing to restrict the automated system to motorway driving only; and in-vehicle displays to clearly indicate whether the car or user is responsible for driving at all times. In addition, the guideline dictates that if the driver does not take back control when required, the vehicle must be able to assess the safest minimum-risk maneuver and undertake it according to the prevailing road conditions. "This should never mean simply deactivating automation," Veoneer and Thatcham Research agrees.
It is predicted that in 2030, the vast majority of all cars sold will include advanced technologies that provide collaborative interaction with the driver, while a fraction of the market will be fully autonomous cars.
The demonstration film jointly created by Thatcham Research and Veoneer showcases certain criteria that should be fulfilled for a safe launch of the next level of automated driving. "These criteria may deviate between countries and over time, but we fully support this first attempt to launch guidelines that minimize bumps in the road on the journey towards fully automated driving. Safety is a prerequisite for creating trust in mobility."
LeddarTech Intros Leddar Pixell 3d Flash LiDAR
LeddarTech, an industry leader in LiDAR technology who provides the most versatile and scalable auto and mobility LiDAR platform™ in the market, introduces the Leddar™ Pixell a 3D flash LiDAR powered by the LCA2 LeddarEngine , designed explicitly for autonomous vehicles.
Leddar™ Pixell provides highly dependable detection of pedestrians, cyclists and other obstacles in the vehicle's surroundings and is suitable for perception platforms that are developed to ensure the safety and protection of passengers and Vulnerable Road Users (VRU). The Leddar Pixell is  an optimal detection cocoon solution for autonomous vehicle deployment and has already been adopted by over a dozen leading autonomous vehicle providers in North America and Europe.
Leddar™ Pixell integrates LeddarTech's patented technology embedded in the state-of-the-art LCA2 LeddarEngineTM, which consists of a highly integrated LeddarCore™ SoC and LeddarSP digital signal processing software. LeddarTech also offers the LeddarEngine to automotive LiDAR developers and other LiDAR makers, accelerating the availability of high quality, tailored LiDAR solutions to a broad and ever-growing range of LiDAR applications and markets.
Jaguar Land Rover Invests in Voyage
Jaguar Land Rover's venture capital arm InMotion Ventures announces its follow-on investment today into autonomous vehicle manufacturer Voyage. The investment is part of a $31m Series B fundraiser, led by Franklin Templeton, with participation from Khosla Ventures and Chevron Technology Ventures – bringing its total capital raised to $52m. Voyage will be using the fresh funding to bring its technology to commercialisation, grow its team, expand its fleet of G2 self-driving cars, and introduce its G3 self-driving car.
Founded in 2017, Voyage is developing autonomous vehicle technology for communities with limited transportation options available to them. The company's first driverless product aims to ensure there's always a viable option to move independently within a community, beginning with a self-driving car that can travel point-to-point within communities at speeds up to 25 mph. So far, the company has been trialling its products in retirement communities in California and Florida, with 4,000 and 125,000 residents respectively.
At IAA John Krafcik reported that in the early days of testing self-driving cars at Google even though drivers were told to pay attention and that they were being watchedon camera they were seen exting and driving, using a laptop to charge their phone, applying make-up and curling their eyelashes….finally the action caused us to shut down the AutoPilot project after just a few weeks of testing — the driver fell asleep while hurtling down the road at 90 kilometers per hour.
Read all autonomous vehicle news.
SUBSCRIBE
You are welcome to subscribe to receive emails with the latest Autonomous Self-Driving Driverless and Auto-Piloted Car News , you can also get weekly news summaries or midnight express daily news summaries.