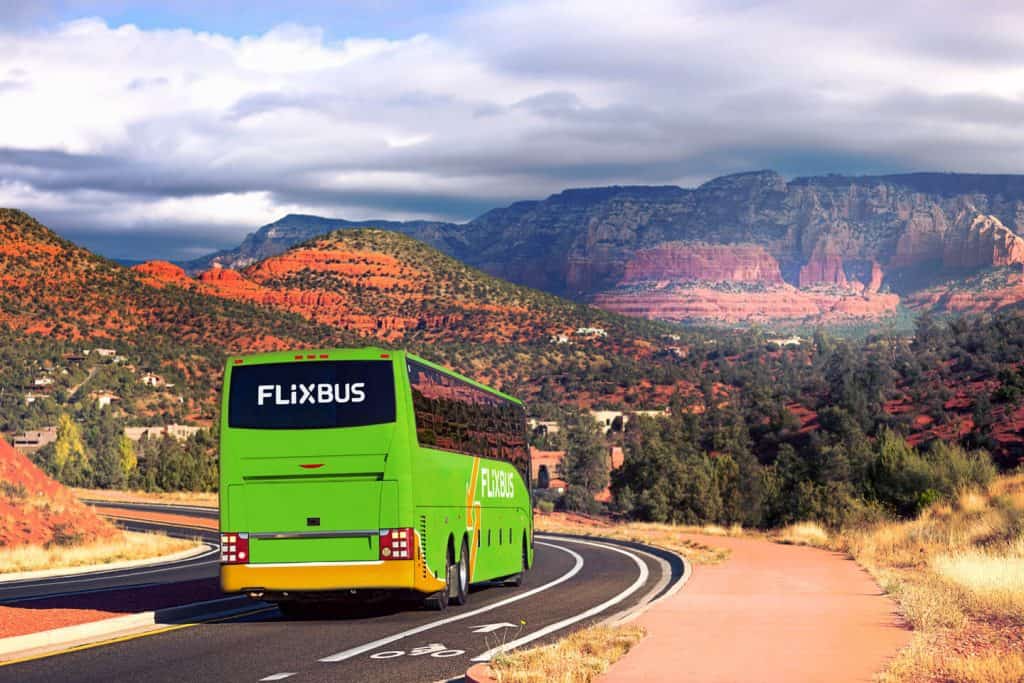 Starting, yesterday, American travelers started buying FlixBus tickets on major routes in the Southwest including Los Angeles-Las Vegas, Los Angeles-Phoenix, Phoenix-Vegas, San Diego-Vegas and more. Buses will hit the roads with daily connections beginning on May 31.
FlixBus was launched in Germany in 2013 with a unique business model in which FlixBus manages the technology, ticketing, customer service, network planning, marketing and sales, while its local SME partners are responsible for the daily operation of buses.
For Phase 1 of the US launch, 180 initial FlixBus connections will be operated by six regional bus partners: Arrow Stage Lines, American Explorer Motorcoach, Gray Line Arizona, Pacific Coachways, Transportation Charter Services, and USA Coach Services. FlixBus currently has 300 bus partners throughout Europe, many of which are small, family-run businesses. In the 28 markets in which it operates, FlixBus has created more than 7,000 jobs for bus drivers.
With its US launch, FlixBus hopes to encourage more people to park their cars and chose a more sustainable form of transportation. On top of buses being the most environmentally-friendly form of public transportation available, FlixBus passengers can choose to offset their carbon emissions with "CO2 Neutral" tickets.
Prices for routes such as Los Angeles UCLA to Caesar's Palace in Las Vegas will run as low as $0.99. Every ticket guarantees a seat with extra legroom, onboard entertainment and access to Wi-Fi and power outlets. FlixBus USA tickets can be purchased online, via the FlixBus App or even onsite with bus drivers, depending on availability. Passengers can use the FlixBus App to track their bus, navigate to their destination and show their paperless ticket. For more information, visit www.FlixBus.com.