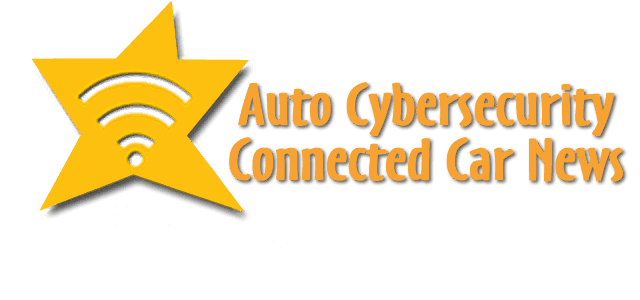 In automotive cybersecurity news recently, were DAV foundation, Baidu and Precision Software.
Automotive Cybersecurity Players
According to new report some of the prominent contenders in the automotive cybersecurity market include –
Intel Corporation (U.S.)
Argus Cyber Security (Israel)
Harman International Industries, Inc. (U.S)
Karamba Security (Israel)
NNG Software Developing and Commercial Llc. (Hungary)
Cisco Systems (U.S.)
NXP Semiconductors N.V. (Netherlands)
Secunet AG (Germany)
Escrypt Embedded Systems (Germany)
More competitors in will becoming in the future.
If you interested in automotive cybersecurity, TU-Automotive released a results from a survey about automotive cybersecurity.  This year, on June 6-7 in Novi Michigan there will be a cybersecurity track at TU-Automotive Detroit, our readers receive a $100 discount using the  AUTOCC100 when you register you get an additional $100 off any of the tracks when you register(scroll down the page to see the cbyersecurity conference).
DAV Foundation Blockchain
The DAV Foundation, the blockchain startup building a decentralized network for autonomous vehicles, today announced it has secured significant investment from South Korean-based Block Crafters Capital. Block Crafters Capital consists of partners coming from various professional backgrounds who carefully select blockchain projects and provide comprehensive investment support. It was most recently associated with the ICON initial coin offering, which closed in September 2017 having raised $45 million.
Baidu China Automotive Tech & Research Center
Baidu has teamed up with China Automotive Technology and Research Center and China Academy of Information and Communications Technology to launch its automotive cybersecurity lab. The 1,000m2 lab, located in Beijing's Haidian district, will bring together talent from Baidu's Intelligent Driving Group with industry and academic experts from universities, such as Tsinghua University and Beijing Institute of Technology, to focus on in-depth research as the foundation for the sustainable development of intelligent driving.
"Since the launch of Apollo, safety has been our core focus and is deeply rooted in the platform. We attach great importance to automotive functional safety and cybersecurity," said Zhenyu Li, Baidu's Vice President and General Manager of the Intelligent Driving Group. "As our research on intelligent driving technology deepens, we have an increased responsibility to ensure automotive cybersecurity. By creating this lab, we aim to set a new standard for research in cybersecurity for autonomous vehicles."
The lab will conduct research into automotive cybersecurity technologies, trends and solutions for in-vehicle systems, car-to-car communications, the controller area network (CAN bus), and sensors. It will explore best security practices in data protection, in-vehicle infotainment, reference software and hardware designs, and countermeasures to fake signals that misguide autonomous driving systems.
Leveraging its capabilities in autonomous driving and cybersecurity, Baidu will begin to work with Apollo partners, including Chery, BAIC's Beijing Electric Vehicle Co. and China FAW Group, to establish various joint labs in China. In the future, Baidu will launch research projects with universities, research institutes and cybersecurity teams, and will share their technology developments with partners in the Apollo ecosystem.
AI & Automotive Cybersecurity
In the coming months, artificial intelligence (AI), voice recognition, data monetization, online vehicle retailing, and cybersecurity will propel rapid growth opportunities in the automotive sector. Frost & Sullivan expects the global automotive market to hit 98.6 million unit sales this year. Data monetization opportunities will rise to $32 billion by 2025, driven by the ascent of key data services such as GPS vehicle tracking, driver safety, and on-demand and real-time location-based services.
Six trends driving transformative change in the automotive sector include:
Big push toward electric vehicles with related manufacturing investments.
Launch of future mobility services such as MACE.
Dawn of blockchain platforms in automotive.
Impending advent of automated taxis.
Development of urban lifestyle vehicles.
Rising inventory stock and dealership discounts.
Precision Software Joins BiTA
Precision Software, an industry-leading provider of global trade management and transportation execution solutions, today announced it has joined the Blockchain in Transport Alliance (BiTA), an industry group dedicated to establishing blockchain standards for the freight industry. Precision Software is a division of QAD Inc.
"We are excited to be part of BiTA alongside other global industry leaders in transportation, logistics and supply chain. The shared knowledge will enhance our collective interaction with customers and partners," said Precision Software President,
Steve Gardner
.
Precision Software believes blockchain will revolutionize the freight industry. The development of BiTA standards will offer greater insights, visibility and efficiencies across all areas of transportation. Some areas BiTA standards will address include:
Smart contracts
Freight payments
Asset maintenance
Ownership history
Chain of custody of freight
SUBSCRIBE
You are welcome to subscribe to receive email notification of publication of Connected Car News Cybersecurity, you can also get weekly news summaries or daily emails.