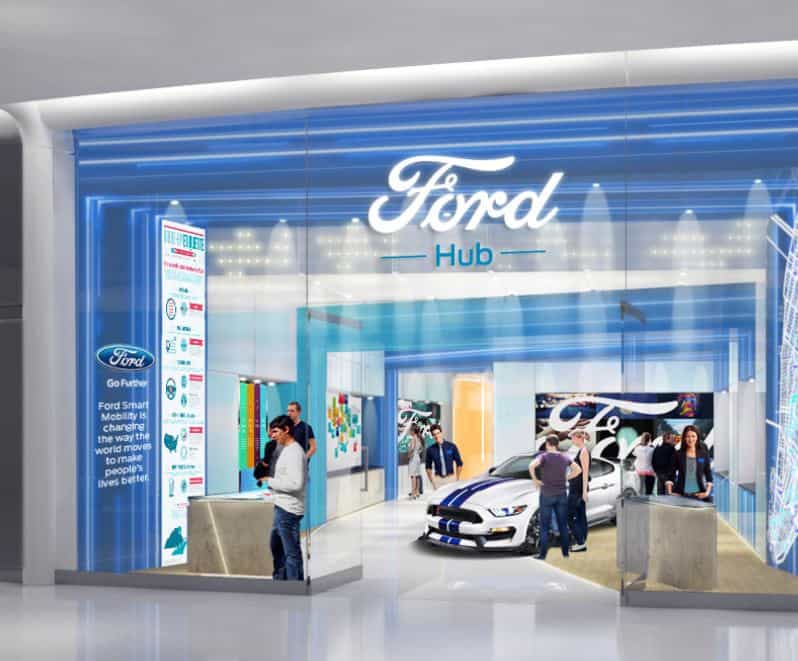 Ford is working with cloud-based software technology provider Pivotal to build a software platform supporting FordPass to offer perks and guidance to to Ford sharers, Ford owners and future Ford-wanters.
FordPass is a free digital, physical and personal platform – features four benefits for members:
Marketplace includes mobility services such as parking and sharing.
FordGuides help consumers move more efficiently.
Appreciation, where members are recognized for their loyalty. Ford has already announced deals with McDonalds and 7-Eleven.
FordHubs, where consumers can experience Ford's latest innovations.
FordPass also will allow Ford owners with SYNC Connect technology to remotely start, lock and unlock, and locate their vehicle – capabilities that will play a key role in future mobility services.
FordPass launches in April. Membership is free for Ford vehicle owners and non-owners alike by registering online.
Ford's three-year strategic collaboration with Pivotal is dedicated to accelerating the digital transformation for enterprises.
The collaboration aims to make Ford an even more agile software developer, supporting even better customer experiences involving Ford's vehicles and services.
This digital evolution is part of Ford Smart Mobility, the plan to take the company to the next level in connectivity, mobility, autonomous vehicles, the customer experience as well as data and analytics.
At Pivotal Labs in Toronto, Ford software developers work side-by-side with Pivotal engineers to create software with the agility and expertise of Silicon Valley leaders. Taking an idea into production within a few days gives Ford the ability to merge its auto industry expertise with modern software development capabilities, boosting its software-led digital transformation.
Ford is Ford Pass on top of Pivotal Cloud Foundry.  Ford also has leveraged Pivotal Big Data Suite to analyze data in both real-time and during longer periods to develop software-powered applications.
"When someone like Ford, with more than 100 years of domain expertise and data, evolves the ability to create software like Google, Uber or a venture-backed start-up, then they have a unique opportunity to disrupt the disrupters," said Pivotal CEO Rob Mee.