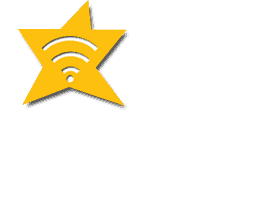 While the world gets it chips in order for the Super Bowl, we found connected car news that was too short to report about Google, Argus Cyber Security, SmartDrive, Cisco, Jasper, Synaptics, Mercury Insurance, Parking Panda, Hella and NNG.
Google Self-Driving Testing New Cities & Wireless Charging
Google self-driving cars will begin testing in Kirkland, Washington a suburb of Seattle to test driving in the rain and on hills. Google is also talking with  the city of London to get cars tested across the pond.
Google is also looking to charge its cars wirelessly. It is investing in Hevo Power and Momentum Dynamics wireless charging companies.
Argus Wins
Argus Cyber Security  the automotive cyber security company and nominee for the Tech CARS Awards, has been named the "Best Israeli IoT Startup" for 2016 by Geektime, Israel's leading technology news blog.
SmartDrive Wins
SmartDrive Systems, a leader in driving performance solutions that reduce collisions and improve fuel efficiency, announced today that its Assurance 360 product has been named a winner in the 2016 BIG Innovation Awards presented by the Business Intelligence Group. The BIG Innovation Awards recognize organizations and people that bring new ideas to life and the program's selection of Assurance 360 reaffirms SmartDrive's commitment continually seeking ways to deliver actionable insights across safety, operations and maintenance that materially improve fleet efficiency.
Cisco Buys IoT Jasper
Cisco (announced its intent to acquire Jasper Technologies, Inc., a privately held company based in Santa Clara that delivers a cloud-based IoT service platform to help enterprises and service providers launch, manage and monetize IoT services on a global scale. Under the terms of the agreement, Cisco will pay $1.4 billion in cash and assumed equity awards, plus additional retention based incentives.
Jasper is the industry's leading IoT service platform in terms of number of enterprises and service providers. The proposed acquisition will allow Cisco to offer a complete IoT solution that is interoperable across devices and works with IoT service providers, application developers and an ecosystem of partners. Cisco will continue to build upon the Jasper IoT service platform and add new IoT services such as enterprise Wi-Fi, security for connected devices, and advanced analytics to better manage device usage.
Synaptics Adds it Touch for Haptic Feedback with Valeo
Synaptics announced collaboration with Valeo,  on an industry first automotive touchscreen that combines capacitive touch, ClearForce force sensing technology and haptic feedback. This human interface innovation allows drivers and passengers to more safely control common and emerging cabin applications with the touch of a finger, multiple fingers, and variable force of one or more fingers on a touchscreen.
Mercury Insurance Coverage for Uber, Lyft & TNC
Mercury Insurance announced that it is offering ride-hailing insurance to cover Uber, Lyft and other Transportation Network Company (TNC) drivers. This new coverage will provide drivers with insurance that will bridge the gap between their personal auto insurance and the coverage provided by their TNC.
Ride-hailing is divided into three phases:
Phase one: Drivers have turned on the ride-hailing app, but haven't accepted a fare
Phase two: Drivers have accepted a fare and are on their way to pick up the passenger(s)
Phase three: Drivers are transporting passengers to their destinations
Mercury's ride-hailing insurance will cover drivers during the first phase of their trip. This coverage is not provided by personal auto policies and the TNCs provide very limited coverage during this phase, too. This means that if drivers get into an accident during phase one, they will have to pay to repair any damages to their vehicles and the TNC liability coverage is capped at $50,000 per person and $100,000 per accident for injury to others. Mercury's ride-hailing insurance will provide additional coverage above and beyond the TNC coverage and also fix the insured's vehicle in a covered loss if those coverages had been purchased from Mercury.
Super Bowl Game Day/Week Parking
This week, Parking Panda announced its partnership with the San Francisco Bay Area Super Bowl 50 Host Committee to provide Game Week goers with parking. Football fans driving downtown to celebrate the Big Game at the free public fan village will outsmart the crowd by pre-purchasing third-party parking online with Parking Panda. Centered in Justin Herman Plaza and near San Francisco's famed Market Street, drivers can plan ahead as they search, reserve, and pay for a guaranteed spot at nearby parking garages and lots.
Hella's 4th Gen LiDAR
HELLA will launch production of its fourth generation 24GHz radar sensors in mid-2017, replacing third-generation radar sensors that have been in series production since June of 2014.
HELLA's latest generation radar system offers an increased level of integration in a 25 percent smaller package and with improved measuring capacity. Costs for the new unit also were dropped without limiting the number of assistance applications offered, including blind-spot monitoring, lane-change assistance, rear pre-crash alert, a rear cross-traffic alert and vehicle exit assistant.
NNG PocketGuides
NNG has teamed up with audio travel guide PocketGuide to offer the service in ts navigation portfolio. PocketGuide currently offers audio guided tours for more than 150 cities in Europe and the United States. These guided tours have been synced with NNG's navigation software, which provides tourist information on planned routes while driving. This collaboration also allows drivers to access many other features, such as:
Recommended routes to nearby tourist sites.
An independent iGO Navigation Audio Guide Experience on the screen of the rear seat entertainment system for back seat passengers.
Unique rear seat educational content geared specifically to children.
Tour-related sales offers directly in the car's head unit, with the possibility of making purchases by scanning a QR code.