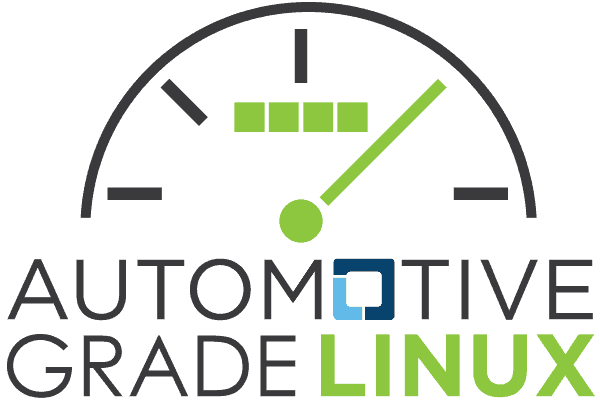 Automotive Grade Linux , connected car open source software, announced that Subaru, Mitsubishi Motors, Mazda Motor Corporation and Ford Motor Company are joining The Linux Foundation and AGL. Ford Motor Company is the first U.S. car manufacturer to join AGL. These latest automakers join existing members Toyota Motor Corporation, Nissan Motor Company Ltd. and Linux Foundation board member Jaguar Land Rover to round-up the list of OEM supporters within AGL.
AGL also announced that several existing members are upgrading their contribution levels. Toyota Motor Corporation, Panasonic Corporation, DENSO CORPORATION, and Renesas Electronics are upgrading to the Platinum level, while NTT DATA MSE is upgrading to the Gold level. The increased financial commitment will go primarily toward software development activities within the AGL open source project.
AGL has four classes of corporate membership: Platinum, Gold, Silver, and Bronze. AGL has more than 50 members representing leading car manufacturers, auto suppliers, system integrators and OSVs that are actively collaborating on the AGL Unified Code Base Linux Distribution.
The new AGL Unified Code Base (UCB) distribution built specifically for the Automotive industry. This new Linux distribution was built from the ground up to address automotive specific applications and leverages the best software components from AGL and other existing open source projects such as Tizen and GENIVI Alliance.
By customizing the distribution to meet specific automotive requirements, this new AGL UCB distribution is in a unique position to become the de facto standard for the industry, allowing developers and carmakers to leverage a software stack based on Linux for creating in-vehicle software.  Automakers and suppliers are able to collaborate directly with AGL's global community of developers to advance the software for connected car applications.
Already several members of AGL, including Toyota, Aisin AW, DENSO, Fujitsu Ten, HARMAN, Panasonic, Pioneer and Renesas Electronics are planning to use the AGL Unified Code Base distribution to deliver a modern in-vehicle infotainment and connected car experience for consumers. Jaguar Land Rover, a Linux Foundation board member, also delivers a Linux-based infotainment system in their vehicles.
Although initially focused on In-Vehicle-Infotainment (IVI), the new distribution has been architected to allow different profiles to be created from the same code base to address all applications in the car, such as instrument cluster, heads up display, telematics and connected car. Ideal for deploying "smart car" navigation, communications, safety, security, and infotainment functionality, the AGL UCB distribution is supported by a broad community of participants from the automotive, communications, and semiconductor Industries as well as individual developer
Automotive Grade Linux is a collaborative open source project that aims to accelerate the development and adoption of a fully open software stack for the connected car. Leveraging the power and strength of Linux at its core, AGL is uniting automakers and technology companies to develop a common platform that offers OEMs complete control of the user experience so the industry can rapidly innovate where it counts. The AGL platform is available to all, and anyone can participate in its development. Learn more: https://www.automotivelinux.org/
Automotive Grade Linux is a Collaborative Project at The Linux Foundation. Linux Foundation Collaborative Projects are independently funded software projects that harness the power of collaborative development to fuel innovation across industries and ecosystems.