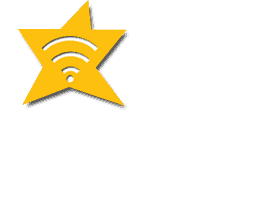 This week there were lots of connected car announcements and news stories that were too short to report from Ford, Nokia/HERE, Jaguar Land Rover, Altran, HARMAN, Dirac, Texas Instruments, NSK, Renesas, Freescale and TrueCar.
Ford Plasma Fixes Engines
Ford is recycling old engines using Ford-patented plasma coating technology. The process delivers a 50 per cent reduction in CO2 emissions compared with producing a new engine, requiring much less material. Plasma Transferred Wire Arc coating technology applies a spray inside of the worn-out engine block that helps restore it to its original factory condition.
HERE Owned by German Automakers
Nokia announced  that it has completed the sale of its HERE digital mapping and location services business to a consortium of leading automotive companies, comprising AUDI AG, BMW Group and Daimler AG. The transaction which was originally announced on August 3, 2015, valued HERE at an enterprise value of EUR 2.8 billion, subject to certain purchase price adjustments. .
Altran and Jaguar Opens Architecture for E/E
Altran and Jaguar Land Rover announced a strategic collaboration to develop and market a unique and ground-breaking open software platform. This platform will revolutionize traditional Electrical and Electronic (E/E) automotive architectures by bringing together cutting-edge industrial and engineering techniques with the processes, methods and tools found in the consumer electronics industry. The combination of Jaguar Land Rover's experience and knowledge of the premium automotive sector and Altran's leading expertise across industry sectors in advanced software architectures will enable the introduction of this new technology to a host of different vehicles and machines. This will enable the creation of an ecosystem of application developers across the automotive and technology industry, paving the way for the next generation of intelligent vehicles and machines.
HARMAN & Dirac
HARMAN International and Dirac Research AB announced a strategic partnership to extend Dirac's digital audio solutions and superior tuning technology to HARMAN's best-in-class automotive audio and infotainment system applications. HARMAN will also become a worldwide distributor of Dirac's sound technologies to automotive sound system suppliers and car manufacturers, bringing together HARMAN's legacy of premium audio and Dirac's mission to develop technologies for the ultimate sound experience. This collaboration builds on HARMAN's existing partnership with Dirac that provides the Bowers & Wilkins premium in-car surround system for the Volvo XC90 with Dirac's advanced sound optimization technology Dirac Unison™.
New Chips: TI, NSK & Renesas + 1 NEW LCD
NFC for Entertainment – Enabling developers to bring the ease of NFC to automotive infotainment systems, Texas Instruments announced the industry's first dynamic dual interface NFC transponder with Q100 automotive qualification. The RF430CL330H-Q1 transponder enables simple secure pairing (SSP) using the Out of Band (OOB) association model for Bluetooth, Bluetooth Smart and Wi-Fi between an NFC-enabled smartphone or tablet and an automotive infotainment system. Pair and connect or execute NFC-enabled Wi-Fi Protected Setup (WPS) with one tap to configure specific driver settings when entering the car, eliminating complicated manual procedures.
New Fast NSK Promximity Sensor – NSK announced that it has developed a proximity sensor that quickly detects the distance to and location of objects over a wide area. The response speed of NSK's new proximity sensor is five times faster than conventional sensors. As a result of this speed, robots are capable of reliably detecting when people approach, making it possible to slow down and stop prior to making contact with people, for improved safety. It   uses an array of infrared LED sensors on a Flexible Printed Circuit (FPC) to quickly detect the distance to and location of objects over a wide area.
R-Car the Third – Renesas Electronics unveiled the third-generation R-Car, an automotive computing platform solution for driving safety support systems and in-vehicle infotainment systems. The new R-Car H3 System-on-Chip (SoC),  delivers CPU performance, image recognition processing, ISO 26262 (ASIL-B) compliance, and a system in package (SiP) with external memory to enable a wide range of automotive applications.
Skinny MUC -Freescale Semiconductor introduced an ultra-thin version of the Kinetis K22 microcontroller (MCU), integrating 120 MHz of performance and a vast array of memories and interfaces into a package measuring only 0.34 millimeters in height. The device is ideal for applications such as chip-and-PIN credit cards, wearables and consumer electronics, where security and small form factors are essential.


Automakers Had a Great November

TrueCar, projects U.S. revenue from sales of new vehicles in November reached a record high for the month of $44 billion, up 3.8 percent versus the same period last year. November marks the 23rd consecutive month of record-setting revenue for the auto industry.