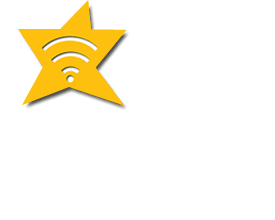 This has been a great week for fast news bites, as automakers take to Twitter and journalists turn one line information into whole articles, which we think is just too short to report…2s2R connected car news this week comes from
Tesla Auto Pilot Update OTA 10/15
Tesla software version 7 with autopilot features will be released on Thursday, October 15.
Some exciting news this week: Tesla Version 7 software with Autopilot goes to wide release on Thursday!

— Elon Musk (@elonmusk) October 11, 2015.
Email Threats to GM
General Motors is asking that hackers and owners alike report any vulnerabilities they might discover in the company's cars. If anyone finds a vulnerability they can report it to cybersecurity@gm.com. We're sure, that hackers can use the OnStar button to call it too.
DriveNow Now Drive No More for BMW
DriveNow, the car-sharing program owned by BMW that allows drivers to rent electric cars by the minute, is pulling out of San Francisco, the only U.S. city in which it operates, the company said Monday.
Android Auto Out'a Porsche
Motor Trend reported that Porsche didn't include Android Auto in the 2017 Porsche 911 because it gathered too much data. Google defended its policies, Google in statement reported that Android Auto needs information to set keyboard/screen operations for moving/not moving as well as night or day. Google also noted that drivers are aware of data and opt-in to the data. The reason for not using Android Auto may be fewer Android users use Porsches.
Dialog Homekits Bluetooth Smart
Dialog Semiconductor announced a Bluetooth Smart development kit, with full support for Apple HomeKit, to accelerate development of smart home accessor
Strategy Analytics Launches New Strategy for Autonomous Cars
Strategy Analytics is launching a new Autonomous Vehicles market information service that will provide carmakers, suppliers and the financial community with the detailed market information and insights that they need to make sense of this rapidly evolving landscape and its main influencing forces.
SmartDrives Smartly Drives Danella's Fleet
SmartDrive Systems announced that Danella Companies has implemented SmartDrive's video-based safety program across its fleet of nearly 200 vehicles. In the first three months following adoption, Danella saw critical improvements in key driver safety indicators, including a 79 percent increase in driver seatbelt usage, 40 percent reduction in speeding, 33 percent drop in unsafe following and a 29 percent decrease in handheld device usage. Overall, the fleet experienced a 79 percent improvement in its safety score complemented by a reduction in litigation expenses, better driver retention and greater operational efficiency.
MirrorLink RocksScout Rocks Spotify Android
Spotify Android users can bring the Spotify mobile app to their dashboards via MirrorLink RockScout, a simple download that makes participating Android music apps MirrorLink-compatible. The Car Connectivity Consortium, creators of MirrorLink, made the announcement as more and more apps become available in the MirrorLink ecosystem.
RockScout leverages Media Browser Service, a standard Android API, to make Android audio apps compatible with MirrorLink. MirrorLink compatibility means apps are driver-aware and controllable via touch and rotary-knob infotainment systems. The Android application can be enabled without further development or integration, and the solution is free and open-source.
STM Intros Telemaco2
STMicroelectronics has introduced a new family of processors for automotive telematics and connectivity applications. Called Telemaco2, the new family offers a set of scalable, small-footprint, automotive-grade, Linux-programmable microcontrollers that are dedicated to in-car systems that enhance safety, comfort, and fuel efficiency. Telemaco2-powered solutions address applications such as automatic calling of emergency services in the event of an accident, continuous car-to-cloud connectivity, remote car diagnostics, and road-topology processing.
The Telemaco2 devices minimize the cost of developing and manufacturing these emerging applications by including only the essential silicon IP blocks, by being independent of modem technology such as 2G/3G/LTE, and by allowing customers to use the wide range of available Linux open-source software components.
INRIX Just As Good As Road Sensors
An independent quality test by the German State of Bavaria's Centre for Traffic Management (ZVM) has found that floating car data (FCD) from INRIX is 'just as good' as the information from road sensors. The results indicate that the traffic authority can provide enhanced traffic information to citizens without the expense and time-consuming process of maintaining and installing additional road sensors.
HERE in Michigan for Joint Support
HERE along with participants from a dozen companies from the automotive industry assembled in Auburn Hills, Michigan, on October 6, to continue their joint efforts to drive a global standard for how in-vehicle sensor data is transmitted to a location cloud. The aim of this effort is to accelerate the development of automated driving and to ensure that the results are available globally. Any interested party can find out more and join here.
At the Auburn Hills event participants (including Fiat Chrysler Automobiles, Ford Motor Company, General Motors Company, INRIX, Robert Bosch GmbH and TomTom) discussed technical issues such as data content, security, anonymization, technical accuracy and efficiency. In addition participants addressed how best to hand over the specification to a neutral standards body to ensure cooperation among all industry players globally.
EPSRC Selects Autonomous Driving Projects
As part of its strategic partnership with Jaguar Land Rover, EPSRC (Engineering and Physical Sciences Reasearch Council) issued a joint call for research proposals that focussed on developing fully autonomous cars: Towards Autonomy – Smart and Connected Control (TASCC). Five projects were selected and Jaguar Land Rover will be leading the collaboration with these successful research groups.
The projects will look into the use of radar and video sensing to interpret the external environment, road conditions and other road users; how drivers will react to new autonomous systems; how systems can be designed to adapt to the personal characteristics of users; investigate how the transition between human control and automated systems can be designed to best effect; how distributed control systems and cloud computing can be integrated with vehicles; and how data from intelligent infrastructure, drivers and automated vehicles can be used to aid interaction.
EPSRC is working in partnership to deliver the UK's national strategy in Robotics and Autonomous Systems through such inter-connected investments.