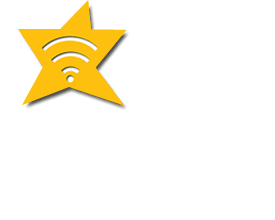 It has been a major news week for Volkswagen and Hyundai, which were not connected car car related. In connected car news, this week there were news items that were just too short to report about Apple CarPlay/Android Auto, HERE, Chevy/GM, Visteon, Dialog, Trimble and TrueCar.
Ultimate Android Auto/CarPlay A-Listed at AUTO Connected Car News
AUTO Connected Car News announced it published its "Ultimate List of CarPlay, Android Auto and MirrorLink" showing a comprehensive chart of all the makes and models that are currently available and announcements for future models.
HERE is there for AL, GA & MO DOTs
Alabama, Georgia and Missouri Departments of Transportation will deploy Nokia's mapping and navigation unit to help managemef real-time traffic data and analytics as wells for prepare for future transportation projects. Since 2009, the Michigan Department of Transportation has been using HERE solutions.
Android Auto Software Update Coming in March for Chevy
Chevrolet will an Android Auto software update to U.S. consumers who buy select 2016 model year vehicles equipped with an eight-inch MyLink system. The update will be available starting in March 2016 exclusively through Chevrolet dealers.
Earlier this year, Chevrolet announced it will offer Android Auto and Apple CarPlay.
Compatible apps need to be downloaded to a phone before using. Apple and Google's privacy statements and terms of use apply. Data plan rates will also apply. 8″ MyLink Systems are on the Cruze, Malibu, Impala, Volt, Camaro, Corvette, Silverado, Tahoe and Suburban. See a complete list of car models with Android Auto, Apple CarPlay and MirrorLink.
Visteon Partners with Mediamobile
Leading automotive cockpit electronics supplier Visteon has teamed up with Mediamobile, the primary European broadcast traffic information service provider and editor of V-Traffic mobility solutions, to offer an industry-first solution that enables cars equipped with Digital Audio Broadcasting (DAB) radios to receive traffic updates through both digital radio and Internet services, simultaneously.
The DAB radio, provided by Visteon, picks up Mediamobile's V-Traffic data broadcasts in a standardized DAB-TPEG format and transfers the content via a Bluetooth® connection to the driver's smartphone or tablet for decoding. The traffic information is displayed on the smartphone screen, via an application that switches seamlessly between DAB and the Internet, to ensure the best service delivery at all times.
Dialog Semi Buys Amtel
Dialog Semiconductor (XTRA: DLG) and Atmel Corporation (NASDAQ: ATML) announced that Dialog has agreed to acquire Atmel in a cash and stock transaction for total consideration of approximately $4.6 billion. The acquisition creates a global leader in both Power Management (2) and Embedded Processing solutions. The transaction results in a fast growing and innovative powerhouse, supporting Mobile Power, IoT and Automotive customers. The combined company will address an attractive, fast growing market opportunity of approximately $20 billion by 2019.
Trimble Wins Number 1
Trimble announced  that it has been ranked as the No.1 telematics service provider in ABI Research's 2015 Commercial Telematics Competitive Assessment for a third consecutive year. The annual survey was assessed based on a variety of "implementation" and "innovation" criteria where Trimble ranked as the top provider for both, which included market share of subscribers, vertical segmentation, quality and reliability, range of product features and organization health. The survey analyzed 20 global vendors serving the commercial telematics industry.
Infinenon's Certified Security
Certified security solutions from Infineon Technologies AG enable protection of data, devices and networks in both mainstream computing and the emerging Internet of Things (IoT). The compay announced that its OPTIGA TPM (Trusted Platform Module) based on the latest TPM 2.0 standard is the first such device to comply with internationally recognized computer security requirements. The German Federal Office for Information Security (BSI) certified the device according to Common Criteria EAL4+. The Common Criteria certification is an independent third party process that helps system and device manufacturers select trustworthy solutions.
TrueCar Says More Sales in September
TrueCar, car-buying service, projects the seasonally adjusted annualized rate (SAAR) for total light vehicle sales should reach 17.7 million units in September versus 16.5 million units a year ago, the highest in more than a decade, led by robust retail sales. On a daily selling rate (DSR) basis, adjusting for one more day this month versus September 2014, sales should rise 8.1 percent.