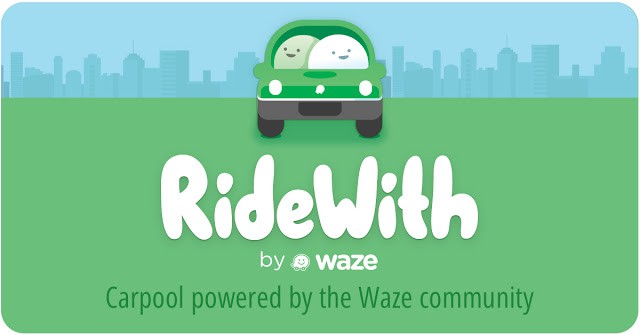 Google-owned Waze is testing the RideWith app to connect commuters who want to carpool in the Gush Dan region of  Israel. The live traffic sharing app, Waze is headquartered  in Israel.
The limited trial is for Android commuters during rush hours and limited to two rides a day. Drivers opt-in to the service via the Waze app. Riders need to download the new RideWith app, where they enter their commute info, then wait for an alert when a route-friendly driver has been found. Passengers can learn about drivers via profiles, prior riders' reviews, and through a chat option.
RideWith requires the right amount of drivers and riders in a certain area, therefore at first it may not be immediately available to everyone.
Riders share the cost of gas and wear and tear on a vehicle by reimbursing the driver via the app when the ride is complete. RideWith will calculate the cost of gas and depreciation based on route mileage and suggest an amount. The driver can then accept or decline the ride and rate.
A Waze blog post stated "We hope to learn a lot from this pilot and will let you know how it goes."