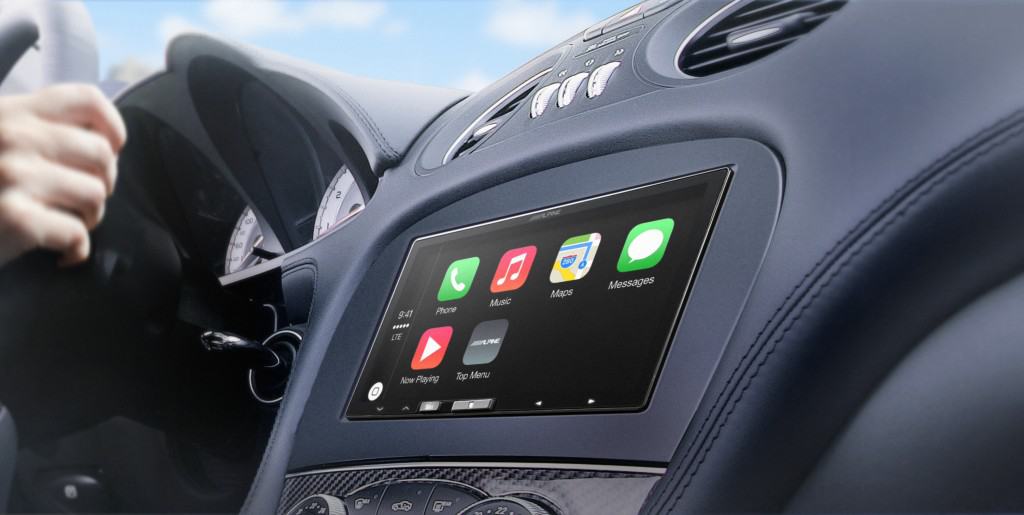 Alpine announced the iLX-007, an aftermarket in-dash receiver  for optimum compatibility with Apple CarPlay with Phone 5/5c/5S -6/6+ in the car.
The iLX-007 is a mech-less in-dash receiver with a 7-inch touch screen with a flat-face design.
When Apple CarPlay is used on the iLX-007, users can control Apple CarPlay from the 7-inch screen or activate Siri. Corresponding audio, driving directions and phone calls are played through the vehicle's speaker system.
The receiver has:
Tree (2V) preouts.
One aux input.
Alpine's MediaXpander technology for improved playback of compressed media.
An input for a rear view camera system (camera system sold separately).
The unit has a shallow 3-inch chassis for greater installation flexibility into vehicles.
The iLX-007 is compatible with the Alpine TuneIt App (Version 2.0), for sound settings including time correction, parametric EQ, crossover points, preset EQ modes and more.
Apple iPhone iOS 8-8.1 has caused numerous problems with Bluetooth connections in vehicles. One solution could be CarPlay that requires a a lightning cable connection to work.
The iLX-007 is available for $800 SRI and now shipping to select authorized Alpine retailers.