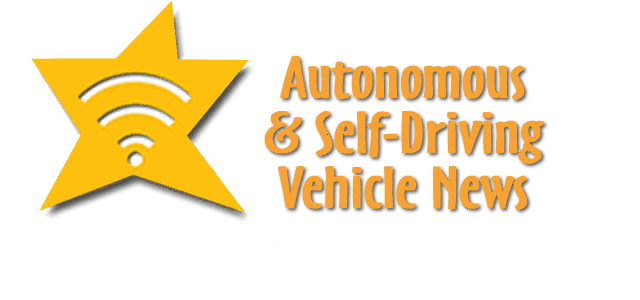 In autonomous and self-driving vehicle news are Tesla, May Mobility, Toyota and TuSimple.
Tesla Investigated by CA DMV
The California Department of Motor Vehicles is investigating Tesla for violation of a state regulation advertising its vehicles as being fully autonomous when it does not meet the specifications of fylly of self-driving. Tesla advertises a $10,000 "Full Self-Driving" option on its website. It also state  the vehicles cannot drive themselves on the same website.Tesla's license to test autonomous vehicles on California roads is at risk of being revoked.
May Mobility Testing Toyota Sienna for ADK
May Mobility, a leader in autonomous vehicle (AV) technology and shuttle operations, announced that it is testing a Toyota Sienna equipped with the next generation of its autonomous driving kit (ADK) and will work with Toyota to add the vehicle to public shuttle fleets in 2022.
The automated vehicle based on the Sienna features Toyota's highly adaptable Vehicle Control Interface (VCI), allowing for seamless technology integration and robust operation of key vehicle control systems, such as steering, brakes, and acceleration.
"As we've seen throughout the industry, companies developing self-driving vehicles need strong OEM partners to be successful," said Edwin Olson, co-founder and CEO of May Mobility. "With Toyota, May Mobility can deploy our unique self-driving technology on the best vehicles in the world."
The Sienna technology integration is a major milestone in May Mobility's cooperative relationship with Toyota. From the initial investment in May Mobility to the Series B fundraising in 2019, the relationship has expanded to include a shuttle fleet in Hiroshima, Japan with MONET (a joint venture between Softbank and Toyota). May Mobility was also selected to provide autonomous shuttle services in Indianapolis, Indiana, as part of a Toyota Mobility Foundation (TMF) initiative beginning later this spring.
Modifications to the Sienna include the addition of LIDAR, RADAR, and camera sensors, along with the compute and control modules that make up May Mobility's autonomous driving kit. The May Mobility Toyota Sienna shuttle is currently being tested on public roads in Ann Arbor. Additional shuttles are under development and will be ready for use in public fleets in 2022.
Privately-held May Mobility was founded in 2017. Its most recent funding round was led by Toyota Motor Corporation with participation from SPARX Group alongside return investors Millennium Technology Value Partners, Cyrus Capital Partners, BMW iVentures, and Toyota AI Ventures, among others.
TuSimple New Logistitcs for Associated Wholesale Grocers
TuSimple announced a revolutionary new logistics project in the fresh produce industry. In partnership with The Giumarra Companies, a leading international network of fresh produce growers, distributors and marketers, and the Associated Wholesale Grocers, Inc. (AWG), the nation's largest cooperative food wholesaler, TuSimple completed an industry-first test pilot to resulting in faster service, fresher food, and less waste.
On May 3, 2021, TuSimple picked up a load of fresh watermelons from Giumarra's facility in Nogales, Arizona, and transported the produce across four states to AWG's distribution center in Oklahoma City, Oklahoma, where the fruit was inspected and distributed to Doc's Country Mart and Homeland grocery stores across the state.
The pick-up and delivery of the produce, commonly referred to as "first mile" and "last mile," was done manually with a human driver, while the longest portion of the journey from Tucson, Arizona, to Dallas, Texas, also known as the "middle mile," was done autonomously using TuSimple's self-driving technology. The autonomous portion of the journey covered more than 900 miles. A human driver can complete the entire trip in 24 hours and six minutes, while TuSimple demonstrated its autonomous system can make this trip in 14 hours and six minutes, which is 42% faster.
"Autonomous trucking technology is a real game-changer for us," said Tim Riley, President of the Giumarra Companies, "as its time and cost efficiencies provide us with an enhanced opportunity to supply fresher fruits and vegetables across the United States, particularly to food deserts and rural communities."
While package delivery, large freight carriers and commercial railroads are already leveraging TuSimple's autonomous trucking solutions, one of the most promising applications is within the food industry.
"We believe the food industry is one of many that will greatly benefit from the use of TuSimple's autonomous trucking technology," said Jim Mullen, Chief Administrative Officer at TuSimple. "Given the fact that autonomous trucks can operate nearly continuously without taking a break means fresh produce can be moved from origin to destination faster, resulting in fresher food and less waste."