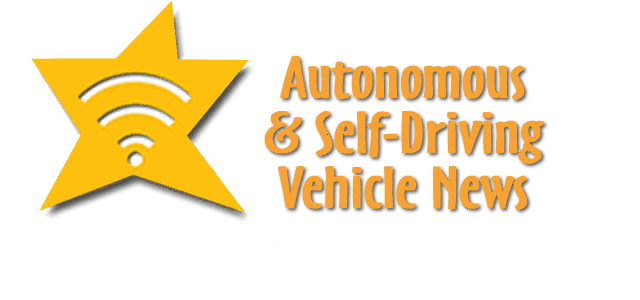 In autonomous and self-driving vehicle news are Ford, Volvo, Aurora, Optimus Ride, Polaris, WaveSense, XPeng, Wise Systems, Motional and Hyundai.
Ford Works With Miami-Dade Smart-Infrastructure
As Ford brings together a self-driving commercial business in Miami-Dade, the company is thinking about all the complex pieces needed to build its service. One of the most critical pieces is being built by Ford's partner Argo AI: A robust self-driving system that will drive safely, fit in with the natural traffic flow and local driving behaviors and provide a great ride experience for customers.
Self-driving vehicles need to be prepared to navigate intersections, some of which can be particularly tricky with obstructed views due to buildings or street designs. That's why, in Miami-Dade County, Ford's autonomous vehicle research team at Ford is exploring how emerging technology like smart infrastructure can provide a self-driving vehicle with an extra layer of information before it even arrives at an intersection.
Researching smart infrastructure and self-driving vehicles: To set the groundwork for Ford's new research in Miami-Dade County, Ford recently installed a new, Ford-designed infrastructure node at two intersections in Saline, Michigan. The node is equipped with sensors like radar, LiDAR and cameras and situated above the intersection, so it can offer a birds-eye view of the area to support a self-driving vehicle as it analyzes its surroundings at a street level. While it is not required for a Level 4 self-driving vehicle to operate safely, this sensor node can quickly relay even more information to a self-driving vehicle, providing additional context about the situation it's about to encounter long before it approaches the intersection.
In Miami Beach, Ford installed the same type of smart infrastructure node to communicate with Ford's Ford and Argo AI self-driving test vehicles.
Previously announced Volvo Group collaborations with partners such as Nvidia and others continue in parallel with the collaboration with Aurora.
Volvo Autonomous Partners with Aurora
Volvo Autonomous Solutions has entered a strategic partnership with US-based self-driving company Aurora to jointly develop on-highway autonomous trucks. The agreement signed between Volvo Autonomous Solutions and Aurora is a long-term partnership spanning over several years. The initial focus is on hub-to-hub applications for customers in North America. Automation is aimed at creating tangible benefits for both customers and society in terms of productivity, safety, sustainability and energy efficiency.
This partnership will center on the integration of the Aurora Driver into Volvo's on-highway trucks and the development of industry-leading Transport as a Service solutions. These solutions build on Volvo's leading products and track record within safety and Aurora's deep expertise in the development of self-driving systems.
"Creating a viable autonomous on-highway offering requires close partnerships with both customers and tech partners to develop the needed capabilities," says Nils Jaeger, President of Volvo Autonomous Solutions. "This exciting partnership brings our goal of transport as a service an important step closer and will accelerate our commercial offer for hub-to-hub applications in North America. Aurora is already a leading force in autonomous systems, and its integrated self-driving stack, software, hardware and data services platform combine to offer a clear path towards efficient and safe on-highway solutions in the medium term."
"Since the first project together in 2018, Aurora has developed a deep respect for Volvo, its engineering process, and its commitment to safety. With the groundwork now laid through the establishment of Volvo Autonomous Solutions and the creation of Aurora's industry-leading sensor suite, we're excited to join forces to develop self-driving solutions with Volvo's impressive network of customers," said Sterling Anderson, Co-founder and Chief Product Officer at Aurora.
Optimus Ride Partners with Polaris for Autonomous Gems
Optimus Ride, a leading autonomous mobility service provider, and Polaris Inc. (NYSE: PII)  announced a partnership to bring fully autonomous GEM vehicles to market. Under this joint development agreement, an exclusive line of Polaris GEM electric low-speed vehicles (LSVs) will be manufactured to fully integrate Optimus Ride's autonomous software and hardware suite direct from the factory for deployment nationwide on streets in residential communities, corporate and academic campuses, and other localized environments. This partnership builds upon an investment Polaris made last year in Optimus Ride. Combining Optimus Ride's cutting-edge, full-stack autonomous vehicle technology with Polaris' ability to quickly develop and scale production of these state-of-the-art vehicles represents an important milestone in the deployment of driverless,
Together, Optimus Ride and Polaris Commercial, a division of Polaris, have set out to solve a real mobility problem through autonomous vehicle technology. In many environments, cars, vans and buses play inefficient roles in mobility, creating unnecessary pollutants, costs and safety concerns. Right-sized, all-electric, fully autonomous GEMs are a safe, cost effective and sustainable solution. In fact, Optimus Ride has already successfully completed more than 75,000 rides with Polaris GEM vehicles over the last two years across deployment sites throughout the country, demonstrating significantly lower transportation investment, enhancing the rider experience and doing it with established LSV safety benefits.
Optimus Ride GEM-based electric, autonomous vehicles are already revolutionizing microtransit, transporting passengers in geofenced communities in Massachusetts, Virginia, California, New York, and Washington, D.C., and the company recently received approval to begin testing its autonomous vehicles on public roads in the state of California. Autonomous mobility services provide shorter passenger wait times and travel times, improved vehicle utilization and occupancy, extended coverage hours with greater flexibility, verifiable reduction in GHG emissions and reduced parking requirements for new developments. And with the recent launch of the Opti Ride app, Optimus Ride provides a comprehensive mobility service complete with scheduling services through its app and enterprise platform.
Optimus Ride and Polaris will work together over the next two years to bring these new fully autonomous vehicles to market by the second half of 2023. Once development is complete, the two companies will partner to deploy the driverless vehicles at sites across the country.
Funding for WaveSense GPR
WaveSense, the world's only provider of Ground Positioning Radar™ (GPR) for precise vehicle localization, announced today it has raised $15 million. This round was led by top technology investors Rhapsody Venture Partners and Impossible Ventures.
WaveSense, the world's only provider of Ground Positioning Radar™ (GPR) Through a proprietary ultra-wide band radar, WaveSense creates a map of subsurface signatures from which self-driving and other ADAS-enabled vehicles can navigate. Through unique design in hardware, software, and systems, WaveSense's GPR technology allows vehicles to localize and determine their precise location where current AV technologies, including lidar and camera-based systems, fall flat—especially when lane markings are poor, in adverse weather and terrain conditions, and in areas with poor GPS availability.
XPeng Reports Results of Nav-Assisted Autonomous Driving
XPeng Inc. ("XPeng" or the "Company", NYSE: XPEV), a leading Chinese smart electric vehicle ("Smart EV") company, announced the consolidated results for its 3,000 km navigation-assisted autonomous driving expedition, China's longest real highway autonomous driving challenge by mass-produced vehicles.
The XPeng P7 fleet, which drove over 3,600+ km from Guangzhou to Beijing with 2,930 km highway driving under the control of the NGP (Navigation Guided Pilot), achieved an average of 0.71 human driver interventions per 100 km, setting a new benchmark for long-distance autonomous driving by mass production passenger vehicles.
"The expedition has fully challenged the robustness and reliability of the NGP function. The results demonstrate that it is not only the strongest, but also the easiest to use autonomous driving function for production vehicles available in the market," said Mr. He Xiaopeng, Chairman and CEO of XPeng, at a press briefing in Beijing.
"We strive to become the world's top autonomous driving hardware and software provider, and our strategy and R&D capabilities place us well in achieving this goal," Mr. He added.
Under the control of the NGP, the average success rate for lane changing and overtaking was 94.41% during the 8-day expedition, started from Guangzhou on 19 March and ending in Beijing on 26 March. The average highway ramp entering and exiting success rate was 92.76% and average tunnel pass-through success rate was 94.95% during the same period.
228 auto journalists, EV enthusiasts and industry experts participated in the expedition, driving a fleet of 12 to 15 P7s (depending on the date), visiting 10 cities in six provinces along China's eastern costal corridor. The route was chosen to cover some of the most complex yet representative road conditions and driving scenarios in China, to fully test the NGP's responses and effectiveness.
The NGP delivered stable performance in rainstorm conditions, passing through tunnels, and on highways in mountain areas during the 8-day expedition, showcasing its high robustness and reliability handling the complex driving.
Wise Systems Intros Next Gen AI
Wise Systems, the leading AI-driven routing and dispatching platform provider, introduces the latest generation of their AI-powered solution, Machine-Learned Service Times. The latest version expands the solution's ability to tackle the longstanding challenges that fleet operators often face in accurately determining service times — the amount of time it takes a driver to complete a stop. This essential piece of information is critical for maximizing fleet utilization, and is now based on an expanded list of factors.
Fast-moving transportation operations in today's economy have an acute need to automatically manage the complex decision-making processes that maximize fleet efficiency and customer service. Traditionally, dispatchers and planners estimate service times without the data needed to ensure accuracy, and only perform this exercise a few times per year. These inaccurate projections and infrequent analyses compromise fleet performance, efficiency, and on-time arrivals, which are key metrics for last-mile fleets across all sectors ranging from food and beverage to parcel and courier services.
Motional to Deploy Hyundai IONIQ 5s
Hyundai IONIQ 5 will be the vehicle platform for Motional's next-generation robotaxi. 
The All-Electric IONIQ 5 + Motional
Recently unveiled to critical acclaim, the futuristic IONIQ 5 is an all-electric, midsize crossover utility vehicle designed for the passenger experience. With a unique and luxurious living space and a sleek, modern exterior, Motional and Lyft riders will experience their fully autonomous rides in comfort and style. Built on Hyundai's dedicated battery electric vehicle (BEV) platform, the IONIQ 5 delivers innovation in both mobility and sustainability.
This isn't the IONIQ 5 consumer model: Motional's IONIQ 5 will be equipped with Level 4 autonomous driving capabilities. It's the first robotaxi under the Motional name — and is the product of deep collaboration between Hyundai's world-class manufacturing and design teams, and Motional's autonomy, robotics, and software teams. The platform is the convergence of mobility's two most transformative technologies — electrification and autonomy — and signals the future of transportation.
Earning Its Driverless License
Motional's first IONIQ 5 vehicles are already training for their fully-driverless future:
The IONIQ 5s are being fully integrated with Motional's driverless system. This integration is critical for the transformation of the IONIQ 5 into a robotaxi and is achieved through close collaboration between Hyundai and Motional. As a result of this collaboration, the robotaxi will be both automotive production grade and internationally scalable.
Motional's autonomy experts are adding technology that will allow the robotaxi to see and respond faster and more safely than a human. LiDAR, radar, and cameras sense a full 360 degrees around the robotaxi, seeing up to 300 meters away, and enable Motional's driverless system to see, understand, and react to dynamic driving environments.
Motional's IONIQ 5 robotaxis will then be put through many months of rigorous testing, racking up real world experience and navigating challenging and unpredictable road scenarios. This is conducted across simulation, closed courses, and public roads. The testing is only completed once we're confident our robotaxis are safer than a human driver.
The IONIQ 5 will be subjected to the rigorous safety processes Motional is known for. A safer, better future of transportation demands it.
Engineering the Road Ahead
The IONIQ 5 will mark Motional's fifth platform, and our second to go driverless on public roads. We've evolved and advanced with each of these platforms. Our IONIQ 5 benefits from the wisdom gained over decades of innovation, 1.5 million miles in diverse road environments, and hundreds of thousands of hours of testing and assessment.
Motional's IONIQ 5 robotaxi is born out of strategic partnerships with one of the world's most experienced automotive manufacturers, Hyundai, and an organization at the forefront of automotive innovation, Aptiv. It will be our most capable platform yet.