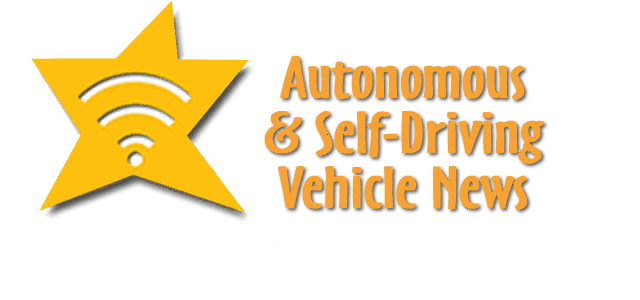 In autonomous and self-driving vehicle news are AImotive, Embark, Foretellix, Plus, Innoviz, Hesai Partners, Kodiak Robotics, Cognizant, VW and Foresight.
AImotive Integrates Khronos' API
AImotive, the largest independent team working on automated driving technologies in Europe, announced it has integrated the Khronos® Group's Vulkan® API to improve raytracing performance in aiSim 3.0.
The world's first ISO26262 certified, automotive-grade open simulator tool for automated driving development, aiSim, is designed to accurately and efficiently simulate all major sensor modalities required for automated driving. The next generation of the simulator, aiSim 3.0 will launch in April 2021.
aiSim can provide the highest coverage for various hardware platforms by utilizing the industry standard Vulkan API. Use of the recent Vulkan Ray Tracing extension improves simulation performance by efficiently distributing rendering tasks to available GPU ray tracing hardware. It also enables creation of the next level of physically realistic input for the sensors, including cameras, LiDAR, and radar through the correct simulation of lights, weather within a holistic environment.
Thanks to efficient data sharing and streaming, aiSim enables real-time simulation for HIL (Hardware-in-the-Loop), even for the most complex sensor setups.
As robots and autonomous systems are poised to become part of our everyday lives, the University of Michigan and Ford Motor Company are opening a one-of-a-kind facility where they'll develop robots and roboticists that help make lives better, keep people safe and build a more equitable society.
U-M Robotics Building is a New Autonomous Hub
U-M's Ford Motor Company Robotics Building is a four-story, $75 million, 134,000-square-foot complex situated on the north campus. As the new hub of the U-M Robotics Institute, its first three floors hold custom U-M research labs for robots that fly, walk, roll and augment the human body – as well as classrooms, offices and makerspaces. Through a unique agreement, the fourth floor houses Ford's first robotics and mobility research lab on a university campus, as well as 100 Ford researchers and engineers.
Advanced, more diverse and equitable robotics
Designed by HED, the building's architecture echoes the U-M Robotics Institute's boundary-breaking and inclusive spirit.
Embark and the Arizona Department of Transportation (ADOT) have signed a Memorandum of Understanding on a first-of-its-kind collaboration to promote the continued safe interaction between automated commercial vehicles and highway work zones in Arizona.
Embark ADS for Arizona
Through this collaboration, Embark, a leading developer of Automated Driving Systems (ADS) for commercial trucks, is tackling one of the biggest gates to deployment and the State of Arizona, a recognized leader in the safe testing and deployment of automated vehicles, continues its commitment to exploring this technology's safety benefits. This collaboration marks the first time a government agency and ADS developer have worked together to address this critical piece of roadway safety and AV deployment.
Work zone safety and keeping highway crews safe are critical aspects of ADOT's overall safety goals.
123,000 work zone related crashes occurred nationally in 2018, resulting in 757 preventable fatalities.
30 percent of work zone fatal crashes and 10 percent of work zone injury crashes involved at least one large truck.
In

Arizona

, there were 971 work zone crashes and 17 preventable fatalities in 2018.
ADOT continues to seek ways to decrease these numbers and create safer work zones for both crews and motorists. It was this clear work zone safety mission and established AV leadership that drew Embark to collaborate with the state.
Under the nonbinding and nonexclusive MOU, Embark and ADOT intend on working together to share data that will support the continued safe navigation of highway work zones by autonomous trucks. Using data collected from its operations, Embark will provide Arizona with feedback on mutually-defined areas of interest such as infrastructure health, road design, and quality of publicly available work zone data. Embark will also provide technical briefings to Arizona officials to contribute to awareness of rapidly developing AV technology. ADOT, in turn, will share open-source data on work zones that can contribute to safe navigation. Both Embark and ADOT may seek to share with other public sector stakeholders any relevant findings that would facilitate the safe deployment of autonomous vehicles.
Jingwei HiRain Works with Foretellix
Jingwei HiRain, a Tier 1 provider and a leading high-tech automotive technology supplier in China, and Foretellix, a leading Automated Driving Systems Verification solution provider, announced a new partnership to accelerate the distribution and adoption of Foretify™, Foretellix's verification & validation platform and enable mass deployment of ADAS and autonomous vehicle systems in China.
Foretellix's novel verification platform Foretify™, is already in use by leading OEM and Tier 1s such as DENSO Corporation. Foretify™ uses coverage-driven verification tools and methodologies proven in the semiconductor chip industry to conduct the verification of software and hardware automated driving systems such as ADAS and AV stacks. Foretify™ allows for a significant reduction in cost by identifying bugs and edge cases early in the development cycle. Foretify™ reduces unnecessary recalls, as well as lowers the overall cost of testing and time to deployment by providing unparalleled productivity gains through automation. In late 2020, Foretellix released an ADAS and Highway verification & validation solution that provides an out-of-the-box library of scenarios, test suite and a reference verification plan designed to verify the safe deployment of current and future generation automated driving systems and functions.
Jingwei HiRain's core operating areas are spread across four business sectors: automotive electronics (including intelligent driving and telematics), mobility solutions consulting services, research and development, tool agency and professional training. Through years of technology accumulation, Jingwei HiRain, as a supplier, has offered products to General Motors, Ford, Jaguar-Land Rover, FAW-Volkswagen Automobile, SAIC, Dongfeng, BAIC, GAC, Geely and Jiangling Motors.
Xpeng Releases AV Tests
XPeng Inc. ("XPeng" or the "Company", NYSE: XPEV), a leading Chinese smart electric vehicle ("Smart EV") company, released the daily results for the first six days of China's longest real highway autonomous driving challenge by mass-produced vehicles. These figures set some of the most successful autonomous driving performance records to date over long distance in real road conditions in China.
Under the control of XPeng's Navigation Guided Pilot (NGP) autonomous driving assistance, the frequency of human driver intervention was as low as 0.65 times per 100 kilometers, and was under one time per 100 kilometers in five out of the six days from 19 to 24 March on highways in China. The drive has covered some of the busiest and most complex highway sections along the country's eastern costal corridor.
The success rate for lane changing and overtaking has been between 86.05% to 97.91% during the 6-day period. Highway ramp entering and existing success rate ranged from 83.76% to 96.93% since the P7 fleet set off from Guangzhou on 19 March, passing through Shanghai and arriving in Qingdao on 24 March. Under the NGP control, tunnel pass-through success rate was as high as 100% during the same period.
The NGP delivered stable performance in rainstorm conditions and on highways in mountain areas during the 6-day expedition, showcasing the robustness and reliability of its functionality for complex driving scenarios in China.
More than 200 auto journalists, EV enthusiasts and industry experts are taking part in the expedition, over the course of seven days from 19 to 26 March. The fleet of P7s has driven across eight cities, starting from Guangzhou, to Qingdao, and will reach Jinan, finishing the trip in Beijing on 26 March.
The NGP highway solution provides navigation assisted autonomous driving from point A to B, based on the navigation route set by the driver, and is available on highways covered by high-precision maps in China.
SF Express Selects Plus
Plus (formerly Plus.ai), a leading company in self-driving truck technology, announced today that SF Express has selected the company for China's first commercial freight pilot to demonstrate how supervised autonomous trucks improve logistics operations. As part of the ongoing pilot, Plus is running its supervised autonomous trucks on two long-haul routes, Wuhan to Wuxi (900 miles round-trip) and Changshu to Wuhan (1,000 miles round-trip). Plus has operated over 100,000 kilometers (over 62,000 miles) autonomously with zero safety-related disengagements since the inception of the pilot. Data from the trips demonstrate 20% fuel savings and the operators have reported improved peace of mind and enhanced comfort.
In partnership with fleet operator, Zhihong Logistics, Plus and SF Express started the pilot in December 2020 as part of SF Express's continued efforts to leverage advanced technology innovations to bring efficiencies to its highly competitive logistics business. SF Express, regarded as "China's UPS", operates its own fleet of 43,000 trucks and covers over 100,000 routes. Plus was selected for its unique autonomous driving solution, PlusDrive, which is designed to keep a professional truck operator in the vehicle to supervise the autonomous driving system. This approach allows SF Express to optimize the efficiency of its current fleet and not wait years for full driverless trucks to be ready. The two long-haul routes for the pilot, each of which take two to three days to complete round-trip, were chosen for Plus to demonstrate the full potential of its autonomous driving system to improve safety, reduce fuel cost, enhance driver comfort, and lower carbon emissions.
Results from the SF Express pilot, in terms of fuel savings, enhanced safety, and positive driver feedback, are similar to those from pilots Plus has conducted for other large fleets. Early pilot partners have pre-ordered over 10,000 units of PlusDrive, which will be mass produced starting this summer. Fleets that adopt PlusDrive today will make their trucks safer, optimize fuel economy, and keep truck operators more comfortable. Over the next few years, Plus will transform the long-haul trucking industry by enabling tens of thousands of autonomous heavy trucks in the U.S., China, and Europe.
Innoviz Releases APP
Innoviz Technologies, Ltd., a leading provider of high-performance, solid-state LiDAR sensors and perception software, announced today that it has released its highly anticipated Automotive Perception Platform – InnovizAPP for the automotive industry. InnovizAPP is the company's advanced perception platform, which includes automotive-grade hardware and software that enable autonomous vehicles (AVs) to identify and classify objects. Innoviz is already shipping InnovizAPP to selected automaker giants, helping them accelerate timelines for consumer AV programs globally.
InnovizAPP is based on Innoviz's advanced Perception Software, which leverages the rich data derived from Innoviz's LiDAR sensors, coupled with proprietary AI algorithms, to analyze the point cloud and estimate an object's speed with high precision. The software can accurately detect and classify objects in any 3D driving scene up to 250 meters away, including cars, trucks, motorcycles, pedestrians, and more. It also executes perception algorithms in real time, detecting and classifying pixels as collision relevant or non-collision relevant.
The InnovizAPP hardware provides an automotive-grade reference design based on low-cost automotive-grade components. It connects to existing vehicle systems and enables real-time perception in a simple plug-and-play manner, allowing automakers to test and learn how to build their own autonomous driving systems.
"InnovizAPP is a true technology breakthrough, offering an adaptable automotive-grade chip and platform that can be incorporated into existing vehicles," said Omer Keilaf, CEO and Co-Founder of Innoviz. "We developed it in response to requests from major automakers, and our customers in Asia, Europe, and North America are already optimizing their AV programs with this platform, which is rapidly becoming the gold standard for customer validation."
Both the perception software and Innoviz's solid-state LiDAR sensor, InnovizOne, are designed and developed to conform with the automotive industry's highest standards and are being adopted by key industry leaders, including BMW.
Hesai Partners with Kodiak Robotics
Hesai Technology Co., Ltd. and Kodiak Robotics, Inc. announced a new partnership to integrate Hesai's 360-degree scanning LiDARs onto Kodiak's patent-pending mirror pods.
Hesai is a leader in developing LiDAR technology purpose-built to handle the rigors of real-world autonomous vehicle deployment. With their long-range capabilities, Hesai's LiDARs will enhance the side- and rear-view capability and redundancy of Kodiak Vision, Kodiak's principles-based perception system that maximizes the value of LiDAR, cameras, and radar.
Kodiak has built its technology specifically for deployment as an L4 autonomous trucking product, not as a proof-of-concept. After a rigorous evaluation process, Kodiak determined that Hesai's LiDARs not only meet Kodiak's demanding performance requirements, but also have a demonstrated ability to feed Kodiak Vision with actionable data under a wide range of conditions, including the tough environments Kodiak sees on Texas highways.
Cognizant Acquires ESG Mobility
Cognizant announced that it is acquiring Munich, Germany-based ESG Mobility, a digital automotive engineering R&D provider for connected, autonomous and electric vehicles. ESG Mobility is a wholly-owned subsidiary of ESG Elektroniksystem – and Logistik – GmbH, a privately-held technology consultancy for the design, integration and operation of complex, security-related electronic and IT systems. Upon the close of the acquisition, approximately 1,000 engineering R&D specialists will join Cognizant in the automotive innovation hubs of Germany, the US and China.
Acquiring ESG Mobility will expand Cognizant's automotive engineering expertise, particularly in connected vehicles. The global connected car market was valued at approximately $63 billion in 2019, and is projected to reach more than $225 billion by 2027, according to Allied Market Research. Among the growth drivers is the European Commission's Third Mobility Package, which requires development of safe, clean, connected cars and autonomous and electric vehicles, as well as all new vehicles to be connected to the internet by 2022.
Artificial intelligence (AI) has become a popular catchphrase in technology, even if most people couldn't exactly define what it really is. One promise of AI lies in finding patterns across huge datasets that make everyday business smarter and more efficient – and for Volkswagen in North America, the hub of AI development lives in Detroit.
VW Sets Up AI Detroit
To meet that challenge, Volkswagen has set up its AI Detroit unit, a dedicated AI research and development unit in the Motor City. "Volkswagen has a tremendous treasure of data. Competencies in Artificial Intelligence will help us leverage this treasure, and in supporting people and business," said Abdallah Shanti, chief information officer for the Volkswagen Passenger Cars brand.
Daniel Weimer, head of AI Detroit, leads the team of machine learning scientists and software engineers dedicated to applying the latest AI and machine learning breakthroughs to the automotive business. It's an unusual job in the auto industry, but one that Weimer and others at Volkswagen consider essential for developing, producing and selling the vehicles of the future.
Weimer says it's really the extension of high-power data crunching that businesses have used for years. Today, that data and the specialized hardware needed to analyze it powers algorithms that can help improve results and get to the right answers faster. "We want to bring AI technology to business and create real impact," said Weimer.
Weimer and his team monitor the latest developments in AI, from new techniques in machine learning to new software. They then work closely across Volkswagen Group of America's different brands − from Volkswagen to Audi and Bentley − to find ways to implement those insights.
One key differentiator for AI Detroit lies in the ability to develop and operate AI solutions, feed them constantly with data from all across Volkswagen, and re-train the algorithms with new data. The next step will involve novel concepts that overcome current limitations of how an AI is trained, an engineering architecture to build up even more powerful analyses.
"AI is a toolbox of technologies to create smart solutions. We're trying to teach a computer to do things that are straightforward for humans, like understanding spoken language that can then be applied through software to real-world challenges," Weimer said.
All of this data does not mean using AI to replace employees with software. "It is key to develop technologies that serve and support Volkswagen employees," Weimer said. "You let the AI do things AIs are good at, like finding patterns in huge data sets. But ultimately, our algorithms must always serve human decision makers. After all, humans are better in strategic decisions, more innovative and more creative."
One example of an AI Detroit application is a scheduling tool for workers at the Volkswagen plant in Chattanooga. With some 2,000 employees, and multiple shifts, internal rules and individual skill sets, the possible permutations of setting a schedule quickly become immense.
"We now offer algorithms to basically find a much more optimal schedule for management and workforce alike," Weimer said. "We hope this can improve productivity, reduce physical stress for the workforce and even help them avoid sick days they may have needed in the past."
Another project is the automated analysis and understanding of text in hundreds of thousands of documents to further improve product quality. The team in Detroit has developed an AI-based Natural Language Processing (NLP) technology that analyzes reports and claims to check similarities and patterns. This systematic analysis can help Volkswagen engineers detect possible quality issues quickly and feed them back into early stages of product development.
Foresight Sells QuadSight to US Japanese OEM
Foresight Autonomous Holdings Ltd., an innovator in automotive vision systems, announced today the sale of a prototype of its QuadSight® four-camera vision system to the American division of a leading Japanese manufacturer of stereo vision systems for the automotive industry. The manufacturer, which is a Tier One supplier, will evaluate Foresight's thermal stereo capabilities for possible enhancement of its current visible-light stereo capabilities.
"This first prototype sale to an automotive stereo vision systems manufacturer validates the market need for Foresight's innovative stereo technology and its added value to the automotive industry. Reliable obstacle detection capabilities in harsh weather and poor lighting conditions are a key element for ADAS and autonomous driving," said Haim Siboni, CEO of Foresight. "Our QuadSight vision system uses highly accurate thermal and visible-light sensors that address the requirement to detect any obstacle and enable safe driving at all times in challenging weather. We believe that this prototype sale may allow us to expand our product offering to additional automotive stereo vision developers and potentially reach major vehicle manufacturers worldwide."