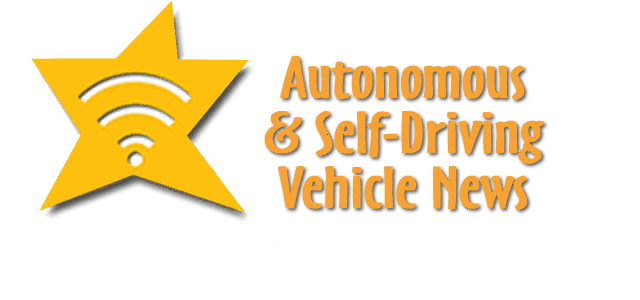 In Autonomous and self-driving vehicle news Oxbotica, Persistent Systems, EasyMile, NODAR, Metawave and Sense Photonics.
Oxbotica Funded
Oxbotica, a global leader in autonomous vehicle software, has announced the completion of a $47 million Series B investment with partners across the globe led by bp ventures.
The funding will accelerate Oxbotica's commercial deployment of its world-class autonomy software platform across multiple industries and key markets. The news is an endorsement of Oxbotica's go-to-market strategy, deploying its autonomy software in industrial use cases in advance of rolling out in urban passenger transportation applications in the future.
Persistent Systems, Robotic Research Joins Wave Relay Ecosystem
Persistent Systems, LLC ("Persistent"), a leader in mobile ad hoc networking (MANET), announced today that leading autonomous and unmanned vehicle technologies provider Robotic Research has joined the Wave Relay Ecosystem, an industry alliance of sensor and unmanned system companies that all utilize Persistent's Wave Relay® mobile ad hoc network
Robotic Research's WarLoc, a boot-worn sensor for keeping track of dismounted troops in GPS-denied environments (caves, skyscrapers, subway tunnels), has already been proven to integrate and work seamlessly with Persistent's MPU5 tactical networking device. WarLoc is currently deployed across U.S. Army Brigade Combat Teams and with U.S. Special Operations Command forces..
The partnership follows their work together in the ten-partner-strong ES3CAP collaborative project, led by Kalray and announced in 2019. The ES3CAP program, with a budget of €22.2 million over 3 years, aims to build a hardware and software platform intended for manufacturers developing critical applications requiring high computing capacity in the fields of aeronautics (aviation, flying cabs, UAVs), defense and, autonomous vehicles.
EasyMile's technology interacts with all kinds of next-generation radars, cameras, and lidar sensors to autonomize a range of vehicles. Its vehicle-agnostic software makes it the partner of choice for global Original Equipment Manufacturers (OEMs). As a fabless company, EasyMile develops autonomous vehicle solutions that tackle identified use-cases very precisely using common-core, unique technology. EasyMile's solutions require underlying platforms providing both safety and performance.
EasyMile Partners with Kalray
Autnomous technology provider EasyMile and intelligent processors supplier Kalray have deepened their relationship with the signature of a Memorandum of Understanding (MoU) formalizing their relationship to develop intelligent systems.
NODAR Demos Hammerhead 3D
NODAR, Inc. today released the first demonstration of its Hammerhead™ 3D vision platform, taking an important step towards truly safe, mainstream autonomous driving. NODAR Hammerhead™ produces high-density 3D point-clouds at ranges up to 1,000m with astonishing accuracy, eclipsing mono-camera and LiDAR performance and paving the way to L3 and higher autonomy. This unprecedented achievement includes small object detection at previously impossible ranges. In the demonstration released today, Hammerhead™ is used to detect and accurately measure the distance to a 10cm brick at a distance of 150m.
Reaching this milestone is groundbreaking in two key ways: 1) detecting unknown objects at 150m provides ample time to safely avoid collisions at highway speeds (4.5 seconds at 120kph/74mph) & 2) competitive solutions based on a single camera utilizing AI and inferencing may be able to detect known large objects at this range, however, many lethal obstructions will be unknown to these systems or too small, and will fail detection. NODAR's technology measures the physical environment in real-time, providing distance data for every pixel in view, regardless of whether an object is known or unknown.
Beyond small object detection, NODAR Hammerhead™ delivers a new level of safety where existing solutions fall flat. Mono-camera solutions relying on deep learning to estimate depth are inherently limited by finite training sets, compute requirements, and known object ambiguity (adult vs. child can introduce range error of 50%), exposing life-threatening uncertainty. Numerous fatal and highly publicized accidents in recent years serve to emphasize the shortcomings of existing systems. LiDARs rely on scanning beams and can easily miss small objects. The LiDAR scanning process takes precious time, whereas a camera-based system offers >20X the area coverage rate with the reliability, robustness, and low price of high volume solid-state cameras. Last, NODAR produces frame-by-frame disparity maps every 33 milliseconds while single-camera systems and LiDAR must aggregate and analyze data before producing results, causing significantly slower performance.
Metawave Corp. Awarded USAF Contract
Metawave Corporation has been awarded a prime, Phase One contract by the United States Air Force (USAF) to provide a high-precision, all-weather sensing solution for electric Vertical Take-Off and Landing (eVTOL) aircraft. The initial Metawave study outlined by the contract will identify modifications needed for the company's existing "SPEKTRA" radar for aerial operations, all of which will be applied to development of next-generation eVTOL air-vehicles.
Metawave's SPEKTRA is a compact analog antenna system that has provided the automotive industry with high-precision radar capabilities accurate out to 330 meters. The current long-range high-resolution SPEKTRA analog radar design enables critical features for next-generation cars, including adaptive cruise control, lane change assist, and automated emergency braking. Based on the level of precision required to safely deliver these features in all-weather conditions, SPEKTRA is an excellent candidate for a rugged sensor system for future eVTOL aircraft, and will enable precision eVTOL navigation and obstacle avoidance.
The USAF's AGILITY PRIME initiative seeks to advance the development of applicable technologies for operational, human-rated eVTOL aircraft by 2023. In addition to traditional aerospace companies, the Air Force is directly engaging with innovative new sector entrants, such as Metawave, that have demonstrated their ability to provide "enabling technologies" that will advance the requirements of AGILITY PRIME.
Sense Photonics Demos 200 Meter Detection
Sense Photonics announced today that it has achieved an industry-first by successfully demonstrating 200-meter detection with its proprietary global shutter flash LiDAR system.
The Sense system leverages the company's proprietary emitter and SPAD sensor technologies. Sense Silicon, a backside illuminated CMOS SPAD device with more than 140,000 pixels, is designed to work seamlessly with the Sense Illuminator, a distributed 940nm laser array of more than 15,000 VCSELs. Together, they are the core building blocks of Sense's camera-like architecture enabling the first high-resolution, eye-safe, global shutter flash LiDAR that can detect 10% reflective targets at 200 meters range in full sunlight outputting tens of millions of points per second. Global shutter acquisition sets a new standard in the long-range LiDAR industry by removing the need for complex motion blur correction while allowing pixel-level, frame-by-frame fusion with RGB camera data.