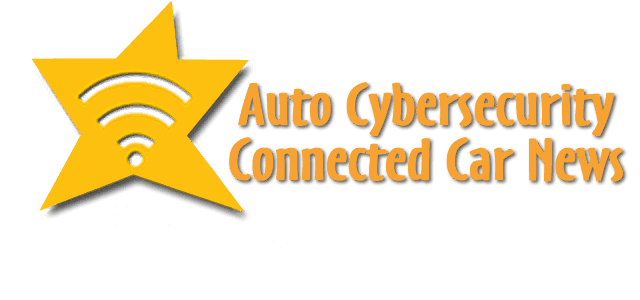 In automotive cybersecurity news are Argus, Green Hills Software, Upstream, Microsoft and Cybellum.
Argus Cyber Argus Security Joins Green Hills Software
Green Hills Software, the worldwide leader in embedded safety and security, and Argus Cyber Security, a global leader in automotive cyber security, announced the membership of Argus Cyber Security into the Green Hills ecosystem of best-in-class technology providers.
The partnership follows a successful automotive customer collaboration in which the Argus Control Flow Integrity product has been jointly integrated to work with Green Hills Software's industry-leading optimizing C/C++ compiler. The joint solution will be securing safety-critical ECUs in vehicles of a major European OEM starting in Calendar Year 2021. As vehicles become increasingly dependent on software and connectivity, their exposure to cyber-attacks increases. Leveraging the existing security and safety capabilities of the Green Hills C/C++ Compiler, the Argus Control Flow Integrity integration supports AUTOSAR classic devices running on the Renesas RH850 processor family, providing protection from cyber attacks such as buffer overflows with zero false positives.
Upstream Works with Microsoft
Upstream Security, a leader in cloud-based automotive cybersecurity, announced that it is expanding its collaboration with Microsoft through the Microsoft Connected Vehicle Platform (MCVP) and has joined the Microsoft Intelligent Security Association.
Upstream is one of the first cloud-based automotive cybersecurity platforms to offer in-depth integration with the MCVP. MCVP provides one consistent, cloud-connected, horizontal platform across digital scenarios on top of which customer-facing solutions can be built, including in-vehicle infotainment, advanced navigation, autonomous driving, telematics and prediction services as well as over-the-air updates (OTA). It includes the enterprise-grade global availability and scale that comes with Microsoft Azure.
Upstream's solution provides automotive car manufacturers a turnkey solution for connected vehicles that ensures the safety and security of the vehicles, drivers and passengers alike.
The integration encompasses multiple options for automotive data ingestion using MCVP components by the Upstream platform as well as a set of real-life playbooks leveraging the integration of Upstream with Azure Sentinel, and the MCVP for investigation, containment, and remediation of multiple cybersecurity detection scenarios. In addition, the solution provides OEMs and connected fleet security operators with simulation capabilities of multiple pre-built and user-defined scenarios using Upstream's AutoStream application running on the MCVP environment.
"As new automotive cybersecurity regulations and standards are demanded, OEMs must find additional ways to integrate cybersecurity into their operations," says Yoav Levy, Co-Founder and CEO of Upstream. "As such, our integration with the MCVP allows automotive companies to build a fluent and seamlessly integrated cybersecurity solution into their enterprise."
Cybellum News
Cybellum, a leader in Automotive Cybersecurity Risk Assessment solutions, announces a strategic partnership with The Alliance Innovation Lab Tel Aviv. Following a successful POC of Cybellum's solution, done by the Innovation Lab, the two will cooperate to build innovative cybersecurity technologies to be implemented in the automotive market.
The Alliance is working on four major areas of innovation in order to develop the mobility of the future: electrification, connected vehicles and services, autonomous driving, and new mobility services. As part of this effort, one of the main focus of the Alliance Innovation Lab Tel Aviv is cybersecurity.
Cybellum, also announced a $12 million round A funding, bringing total investment in the company to $15 million.
The financing round was led by RSBG Ventures GmbH with additional investment from Cybellum existing investors, Blumberg Capital and Target Global.
The funding was driven by investors' excitement over customer and partners engagements, resulting from Cybellum's unique automotive cyber risk assessment technology. The investment will enable Cybellum to accelerate its strong growth through expanded sales, marketing, and engineering programs. Additionally, it will enable the adoption of Cybellum's Risk Assessment platform and Digital Twin approach by more industries, enabling them to scale vulnerability management operations.