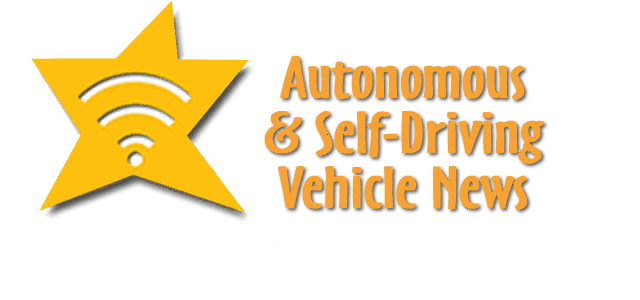 In autonomous and self-driving vehicle news are COAST, Innoviz, AutoX, Innoviz, Aptiv, Valens and RoboSens.
COAST MoU with Saint Leo
COAST Autonomous ("COAST") announced today that it has signed a Memorandum of Understanding with Saint Leo University ("Saint Leo"), the nation's fourth largest Catholic university.
COAST and Saint Leo, which has a main campus located 30 miles north of Tampa, Florida, will work together to develop a plan for implementing an autonomous system to augment existing campus transportation. The deployment will include identifying routes and running simulations to determine the optimum fleet size and vehicle types (COAST P-1 Shuttles and/or self-driving golf carts) necessary to provide an efficient and useful service.
AutoX Partners with FCA for Autonomous Drivers
AutoX  announced the first Hardware Ready RoboTaxi designed specifically for China market. It is Hardware Ready — equipped with the hardware design and quality to go beyond testing with humans as backup drivers, capable of supporting completely driverless RoboTaxi service. More uniquely, it is designed to be able to drive in China driving conditions.
The new generation RoboTaxi is built on the Chrysler Pacifica minivans, in collaboration with partner FCA. AutoX entered into a partnership with FCA (Fiat Chrysler Automobiles N.V.) in self-driving robotaxi vehicles.
Innoviz Tech Partners with Shaanxi
Innoviz Technologies, a leading provider of high-performance, solid-state LiDAR sensors and perception software, announced cooperation with Shaanxi Heavy Duty Automobile Co. in Xi'an, China to deploy autonomous trucks for an upcoming project in one of the biggest ports in China.
Shaanxi Heavy Duty Automobile Co. Ltd., better known as Shacman Trucks outside China, is one of the largest truck manufacturers in China.  Shaanxi consists of four truck companies, delivering over 150,000 new trucks worldwide each year, including 10,000 trucks per year for the mining sector.  The company is also one of the leaders in China in the field of autonomous driving research and development.
At the first stage of the project, InnovizPro LiDAR is being utilized in Shaanxi Truck's autonomous proof of concept project at the Chinese port, with Shaanxi's ultimate goal being the deployment of up to 600 trucks at this site. The Innoviz LiDAR used in this proof of concept project provides sensing, mapping and location functions for autonomous driving at speeds of under 30 kilometers per hour in the harbor area.  The LiDAR is used to create detailed maps, as well as provide software to compare the point cloud image created by the LiDAR in real time to the location provided via preloaded maps generated by LiDAR. This includes real-time identification of "free space" or "drivable space", as well as object detection.
Aptiv Autonomous Lyft Ride Status Update
Although Aptiv at CES refused to give many journalists rides in there self-driving Lyft cars they are still giving out stats via their blog. We were told to book our own rides through Lyft–during CES—- a very busy time.
Aptiv stated  it has successfully provided 100,000 commercial robotaxi rides in Las Vegas. Notably, 98% of these paying passengers have rated their Aptiv self-driving rides 5-out-of-5 stars, with most stating this first-of-a-kind experience is something they are eager to try again.
"Together with Lyft, we are proving real-world viability and building consumer adoption. Providing riders with the opportunity to see Aptiv's autonomous driving technology safely and confidently navigate to their destination is a real "aha" moment for them. Additionally, getting answers to questions like "How does this car work?" or "Does it see what I see?" builds confidence and encourages passengers to share their experience." wrote, president Karl Iagnemma in a blog post.
Aptiv's Command Center, which provides our employees with real-time data, like vehicle health and diagnostics, vehicle ride status, and popular ride times and locations. Aptiv  claims itultimately helps keep thei vehicles on the road and serving passengers.
Valens Partners with Aptiv for SVA
mValens, the leader in ultra-high-speed in-vehicle connectivity, has partnered with Aptiv to develop their Smart Vehicle Architecture (SVA) platform, which reduces the number of connections and individual devices within vehicles with a centralized, shared architecture, leading to increased flexibility and redundancy, and reducing total system costs.
Valens' technology enables the transmission of ultra-high-speed data over a simple infrastructure (such as UTP) for long-distances (15m/50ft), simplifying in-vehicle connectivity and supporting centralized and remote compute systems. Valens allows for the convergence of a range of interfaces, including PCIe, Ethernet, audio and controls over the same link. Valens' chipsets are embedded into the SVA's PowerData Center (PDC) modules.
RoboSense Honored
RoboSense's automotive MEMS LiDAR"RS-LiDAR-M1" has been named a finalist in transportation &Logistics category for the 2020 Edison Awards. The Edison Awards, named after Thomas Alva Edison, recognizes and honors the world's best innovations and innovators.
The RoboSense RS-LiDAR-M1 is the world's first and smallest MEMS Smart LiDAR Sensor to incorporate sensor hardware, AI perception algorithms, and IC chipsets, transforming conventional LiDAR sensors from an information collector to a complete data analysis and comprehension system, providing essential information for autonomous vehicle decision-making faster than ever before. The RS-LiDAR-M1 meets every automotive-grade requirement, including intelligence, low cost, stability, simplified structure and small size, vehicle body design friendliness, and algorithm processed semantic-level perception output results.
As the game-changing product in the autonomous driving field, the RS-LiDAR-M1 hard-ware only version is currently available for customers, with a retail price of $1898. The smart sensor version is currently available for key customers who have purchased the solid-state LiDAR A-C Sample Kit. At CES 2020, the RoboSense RS-LiDAR-M1 also demonstrated that it is the world's first and only Smart LiDAR capable of real road tests on open roads.
Read all autonomous vehicle news.
SUBSCRIBE
You are welcome to subscribe to receive emails with the latest Autonomous Self-Driving Driverless and Auto-Piloted Car News , you can also get weekly news summaries or midnight express daily news summaries.
[newsletters_subscribe lists="8, 20, 21, 10, 3, " list="checkboxes"