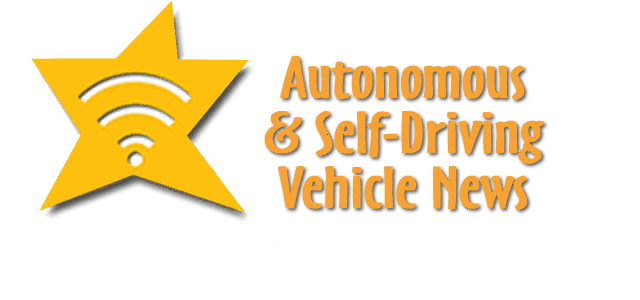 In autonomous vehicle news are Hyperloop, SRS, Ouster and FLIR.
Hyperloop Partners with Gaussin
Hyperloop Transportation Technologies  announced a strategic partnership with leading French transport and logistics engineering corporation Gaussin  for the creation and  supply of the new AIV HyperloopTT electric self-driving vehicles that will carry and transfer containers for the Hyperloop Freight System.
The AIV HyperloopTT will have the task of carrying containers from the port storage area up to the HyperloopTT freight capsule and transferring them using a lateral transfer module that has existing and proven capability in other rail-road logistics applications. Precision docking with the capsule and rapid transfer of containers directly into the capsule will allow continuous supply to the capsules, shortening station stops and thus maximizing the flexibility of the HyperloopTT solution and reducing overall cost.
SRS's $4Milllion in Funding
Smart Radar System (SRS), a startup developing radar solutions for autonomous cars and industrial applications, closed a $4 million Series A funding round. The round was led by Kakao Ventures, with participation from Hemi Ventures, Hyundai Investment Partners and other investors.
The company, headquartered in Seongnam, Korea, has been specializing in radar technology for more than three years and is a pioneer in the field of 4D image radar. Smart Radar System is currently developing the world's first 4D image radar, RETINA, with sub-1 degree angular resolution and 360 degree surround view. While traditional radar has been limited by low resolution, RETINA can achieve near lidar level angular resolution through the use of the company's patented non-uniform linear antenna array design. RETINA is expected to transform autonomous driving, as well as revolutionize other industries, such as robotics, securities, drones, and the Internet of Things.
Ouster Selected by Ike
Ouster, a leading provider of high-resolution lidar sensors for autonomous vehicles, robotics, security, and mapping, has been selected by Ike as a primary lidar supplier to bring safe, reliable automated trucking to market.
Ouster and Ike share a commitment to commercializing safe, impactful technology by focusing on practically-minded product development. For automated trucking applications, the Ouster OS1 is ideally suited to withstand the rigors of on-road deployment with its robust shock, vibration, and environmental ingress specifications that ensure the highest level of accuracy, reliability and resolution.
Prototype trucks equipped with the Ouster OS1 currently are undergoing testing as Ike continues to develop its automated trucking platform.
FLIR's Boson Picked by Veoneer
FLIR Systems, Inc. announced that its Boson®-based thermal sensing technology has been selected by Veoneer, a tier-one automotive supplier, for its level-four autonomous vehicle (AV) production contract with a top global automaker, planned for 2021.
The Veoneer system will be the first in the industry to include multiple thermal sensing cameras that provide both narrow and wide field-of-view capabilities to enhance the safety of self-driving vehicles. Thermal sensing cameras excel in driving situations where other sensor technologies are challenged, including low-visibility and high-contrast conditions such as: nighttime, shadows, dusk, or sunrise; while facing direct sun or headlight glare; and in challenging weather conditions including fog and environmental conditions such as smoke. When combined with analytics, thermal sensing cameras can help detect and classify a broad range of common roadway objects and are especially adept at detecting people and other living things, what AVs want to avoid most.
With the ability to see up to four times farther than headlights at night, thermal sensors detect the heat given off by everything. This "invisible" advantage offers additional data to the existing suite of AV sensors to improve reliability and redundancy, thereby facilitating better decision making.
FLIR thermal sensing cores are also part of Veoneer's fourth generation thermal sensing system scheduled to launch next year. With more than a decade of experience in the automotive industry, FLIR has been a key partner of Veoneer to support driver early-warning systems in vehicles from General Motors, Volkswagen, Audi, Peugeot, BMW, and Mercedes-Benz. This latest contract represents a new phase for FLIR and its thermal sensing technology for the benefit of autonomous, or self-driving vehicles.
Read all autonomous vehicle news.
SUBSCRIBE
You are welcome to subscribe to receive emails with the latest Autonomous Self-Driving Driverless and Auto-Piloted Car News , you can also get weekly news summaries or midnight express daily news summaries.
[newsletters_subscribe lists="8, 20, 21, 10, 3, " list="checkboxes"