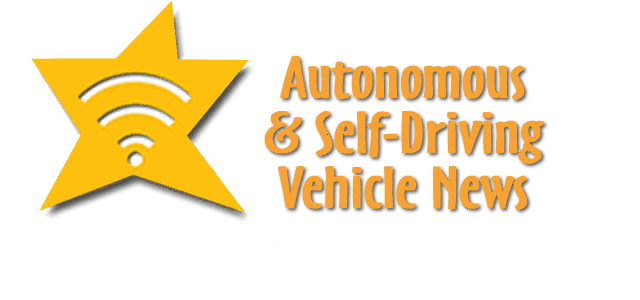 Besides the VW and Argo AI partnership in autonomous driving news we have news from Renovo, Perrone Robotics,  Toposense, Intel, Mobileye and Velodyne.
Renovo Data for ADAS
Renovo, the global autonomous vehicle software company,  announced the launch of Insight—a data management and orchestration platform for developing autonomous and ADAS products. Insight offers AV/ADAS companies an edge over their competition, allowing them to develop features faster and decreasing their time to market. Insight enables automotive companies to quickly index and tag unstructured data from their development fleets, query the most important insights, and automatically deliver them to distributed engineering teams ten times faster than any other approach.
Insight is designed to empower companies that are addressing the massive current economic opportunities of a global ADAS market, which is expected to hit $70.4 billion in 2024, and a wider AV industry projected to reach a massive $800 billion in 2035.
Currently, managing the enormous amounts of data generated by these vehicles is a struggle. Individual vehicles can generate terabytes of data every day. It can take days or even weeks for critical information needed by developers and data scientists to be identified and made available. Insight speeds up this cycle by sorting, tagging and delivering a company's most critical data to whomever needs it most—in just minutes. Insight represents a data revolution for AV/ADAS development, one that is estimated to ultimately save more than 580,000 lives between 2035 and 2045.
Renovo, an established leader in AV technology, initially created Insight to speed their own development of autonomous safety platforms that power AV fleets today. Insight benefits from nearly a decade of experience developing the world's most advanced automotive and software systems. With the public release of Insight, this technology platform is now available to customer ADAS and AV programs worldwide. As with all Renovo products, Insight is open to the Renovo Ecosystem, which consists of dozens of technology solutions from the world's best AV technology providers. The Ecosystem's most recent addition, Seagate, joins a list of companies that include: Samsung, Verizon, HERE, Velodyne LiDAR, Parsons, INRIX, and Argus Cyber Security. Renovo and their partners have worked together to create a platform that will transform how companies find value in their fleet data, and build more of what their customers love.
Perrone Robotics & JAUNT Autonomous Shuttle
Perrone Robotics, Inc., in partnership with Albemarle County and JAUNT, Inc. announced that the pilot phase of Virginia's first public autonomous shuttle service commenced operation in Crozet, Virginia. The shuttle service called AVNU (Autonomous Vehicle, Neighborhood Use), is driven by Perrone Robotics' TONY (TO Navigate You) autonomous shuttle technology applied to a Polaris GEM.  This Neighborhood Electric Vehicle (NEV) shuttle has industry-leading perception and guidance capabilities and will drive fully autonomously (with safety driver) through County neighborhoods and downtown areas on public roads, navigating vehicle and pedestrian traffic. The base GEM vehicle meets federal safety standards for vehicles in its class.
The TONY-based AVNU shuttle will offer riders trips within local residential developments, trips to connect neighborhoods, and connections from these areas to the downtown business district. After the pilot phase, additional routes will be established to demonstrate Albemarle County development initiatives such as connector services for satellite parking, and connections with JAUNT's commuter shuttles, also targeted for autonomous operation with TONY technology.
"We have seen other solutions out there that require extensive manual operation for large portions of the course and very low speeds for traversal of tricky sections," noted Perrone.  "We surpass these efforts by using our innovative, super-efficient, and completely novel and patented autonomous engine, MAX®, that has over 16 years of engineering and over 33,000 on and off-road miles behind it. We also use AI, but as a tool, not a crutch."
AVNU is electrically powered, so the shuttle is quiet and non-polluting and uses solar panels to significantly extend system range. AVNU has been extensively tested by Perrone Robotics and testing data has been evaluated by Albemarle County and JAUNT prior to launch.

Toposens TS3 3D Ultrasonic Sensors
Toposens announced the release of their current flag-ship product TS3, a 3D ultrasonic sensor suitable for a range of applications in the autonomous systems market that require a need for reliable object detection and situational awareness.
Toposens' 3D sensors achieve a field of view of up to 160° and provide simultaneous 3D measurements for multiple objects within the scanning area. The operation thus mimics the echolocation techniques used by bats and dolphins for navigation and orientation in the wild.
The TS3 sensor combines hardware components with signal processing algorithms. It is suited for indoor robotic navigation and object avoidance.
Use cases include home cleaning robots and delivery/service robots. The TS3 sensor enables them to map an environment and to  localize themselves in predefined maps to execute complex path planning algorithms. TS3 sensors perform independently of ambient light conditions and are even capable of detecting mirroring and transparent surfaces. For reliability the generated 3D point cloud can be fused with data from other system-relevant sensors.
The TS3 sensor is an embedded sensor system that sends out ultrasound waves in a frequency range inaudible by humans. An array of microphones subsequently records the echoes from all objects in the sensor's vicinity and computes their location in a 3-dimensional space. It therefore creates an new way of ultrasonic sensing for autonomous systems.
The core technology is based on the Toposens' SoundVision1 chip making the sensor system adaptable to a variety of product designs. This qualifies the TS3 as a technology platform for developing next-level mass market vehicles in robotic and even automotive use cases like automated parking and next-level ADAS functionality.
Technical specifications include a detection range of up to 5 meters and a scan rate of approximately 28 Hz. The TS3 returns up to 200 points per second with each 3D point corresponding to the cartesian coordinates and an additional volume measurement of the ultrasound wave's echo returned by an object's surface.
Along with the TS3 sensor, Toposens offers a toolkit for the Robotics Operating System (ROS) middleware designed to make the sensor easy to integrate into preexisting systems and enabling fast prototyping for high-level navigation capabilities. The team is currently working on adding advanced decision-making algorithms to their software and complimentary tutorial stack.
Via Busbot in New South Wales
Via, the world's leading developer of on-demand shared mobility solutions, announced today its first public autonomous vehicle (AV) service in the world. The AV program, dubbed BusBot, is now fully operational, serving a community in New South Wales, Australia.
In partnership with local bus operator Busways, Transport for NSW, and AV technology provider EasyMile, BusBot will serve the Marian Grove Retirement Village in Toormina, a suburb of Coffs Harbour. The deployment will serve an entire community of seniors in need of a public transit solution, offering some unique benefits beyond a driverless vehicle.
Using the BusBot app users will be able to hail the autonomous BusBot directly from their smartphone. Via's advanced algorithms will enable multiple riders to seamlessly share the driverless vehicle. The powerful technology will direct passengers to a nearby virtual bus stop for pick up and drop off, and dynamically task the driverless vehicle to stops in real-time, allowing for quick and efficient shared trips without lengthy detours, or inconvenient fixed routes and schedules.
The service marks a milestone for Via's efforts in autonomous mobility. AV technology is maturing, and Via is building and deploying solutions that will enable AVs to function in real-world situations as part of optimized, shared transportation systems, such as the BusBot deployment.
Intel and Mobileye Focus on Autonomous Shuttles
In an opinion editorial by Professor Amnon Shashua of Intel Corporation. He states:
Intel and Mobileye are focused on the most efficient path to reach passenger car autonomy. It requires long-term planning, and for those who can sustain the large investments ahead, the rewards will be great. Our path forward relies on four focus areas:
Continue at the forefront of ADAS development. Beyond the fact that ADAS is the core of life-saving technology, it allows us to validate the technological building blocks of autonomous vehicles via tens of new production programs a year with automakers that submit our technology to the most stringent safety testing. Our ADAS programs – more than 34 million vehicles on roads today – provide the financial "fuel" to sustain autonomous development activity for the long run.
Design an SDS with a backbone of a camera-centric configuration. Building a robust system that can drive solely based on cameras allows us to pinpoint the critical safety segments for which we truly need redundancy from radars and lidars. This effort to avoid unnecessary over-engineering or "sensor overload" is key to keeping the cost low.
Build on our Road Experience Management (REM)™ crowdsourced automatic high-definition map-making to address the scale issue. Through existing contracts with automakers, we at Mobileye expect to have more than 25 million cars sending road data by 2022.
Tackle the regulatory issue through our Responsibility-Sensitive Safety (RSS) formal model of safe driving, which balances the usefulness and agility of the robotic driver with a safety model that complies with societal norms of careful driving.
Intel and Mobileye, are all-in on the global robotaxi opportunity. They are developing technology for the entire robotaxi experience – from hailing the ride on your phone, through powering the vehicle and monitoring the fleet. Their hands-on approach with as much of the process as possible enables us to maximize learnings from the robotaxi phase and be ready with the right solutions for automakers when the time is right for series-production passenger cars.
Velodyne & Idriverplus Unmanned Street Cleaning
Velodyne Lidar, Inc.  announced that Idriverplus, one of the first companies in China to launch the commercialization of driverless technology and realize mass production, is using Velodyne's groundbreaking lidar sensors in a range of autonomous driving products. Velodyne has strategically teamed with Idriverplus to help Idriverplus with its efforts for mass production of commercial autonomous vehicles, which include street cleaners, passenger cars, and logistics vehicles.
The Idriverplus street cleaning vehicle, called Viggo, is an unmanned, purely electric solution to intelligently sweep roads. During the cleaning process, Viggo can automatically track and avoid obstacles with stable and reliable performance and monitor real-time vehicle information. More than 100 units are in operation in universities, factories, parks, an amusement park and city streets with deployments in Beijing, Tianjin, Shanghai, Hebei, Zhejiang, Henan, Hunan and other provinces and cities. Idriverplus also has strategic cooperation partnerships in Singapore, Dubai, Malaysia, and other areas in Asia.
Read all autonomous vehicle news.
SUBSCRIBE
You are welcome to subscribe to receive emails with the latest Autonomous Self-Driving Driverless and Auto-Piloted Car News , you can also get weekly news summaries or midnight express daily news summaries.