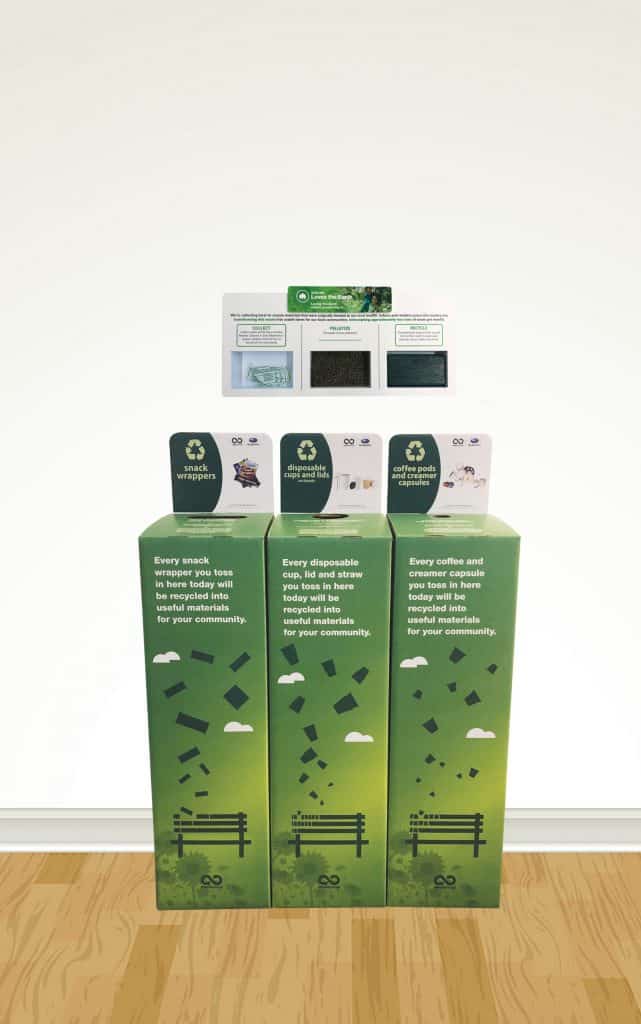 Subaru of America, Inc. today announced its ongoing partnership with TerraCycle®, the world's leader in the collection and repurposing of complex waste streams, to help divert hard-to-recycle waste from landfills and incinerators through the automaker's environmentally-focused philanthropic platform, Subaru Loves the Earth. The partnership is a continuation of a successful program which recently reached a major milestone by recycling more than one-million pieces of waste. As a result of this great success, the collected waste streams were turned into useful, high-quality recycled products such as park benches and picnic tables and donated to community partners.
"Through Subaru Loves the Earth, we are proud and honored to partner again with TerraCycle to empower local communities nationwide to think about recycling in new and meaningful ways," said Thomas J. Doll, President and CEO of Subaru of America, Inc. "This ongoing partnership allows us to act on what we at Subaru personally feel as a responsibility to protect the Earth's natural wonders and promote a cleaner planet."
Continuing this April, 588 participating Subaru retailers nationwide will utilize TerraCycle Zero Waste Boxes™ to encourage customers, employees and community partners to recycle waste streams that are commonly thought of as hard-to-recycle, including snack wrappers/bags, disposable cups, lids, plastic straws, as well as coffee and creamer capsules. In addition, Subaru will continue to encourage customers to enhance their own commitment to sustainability by collecting these waste streams at their home or office and bringing them into a local participating Subaru retailer.
"At TerraCycle, our mission is to 'Eliminate the Idea of Waste' and it's through partnerships like Subaru Loves the Earth that truly make a difference," said Tom Szaky, TerraCycle CEO. "It's a privilege to continue our ongoing relationship with Subaru, and we look forward to partnering with them for many years to come."
Following last year's successful initiative, the collected waste streams will once again be turned into high-quality recycled products, like park benches, picnic tables, and playground materials that are donated to the Subaru community partners that work with the 588 local retailers participating in the Subaru Loves the Earth initiative. Subaru retailers can also view and order products made from the recycled materials through an exclusive Subaru product line, produced in conjunction with TerraCycle, to be donated to community organizations. The automaker's commitment to preservation is one part of the Subaru Love Promise.
To learn more about Subaru Loves the Earth and the environmental work Subaru does, visit subaru.com/environment and follow #SubaruLovesTheEarth on Instagram, Facebook and Twitter to learn more and see this initiative in action.