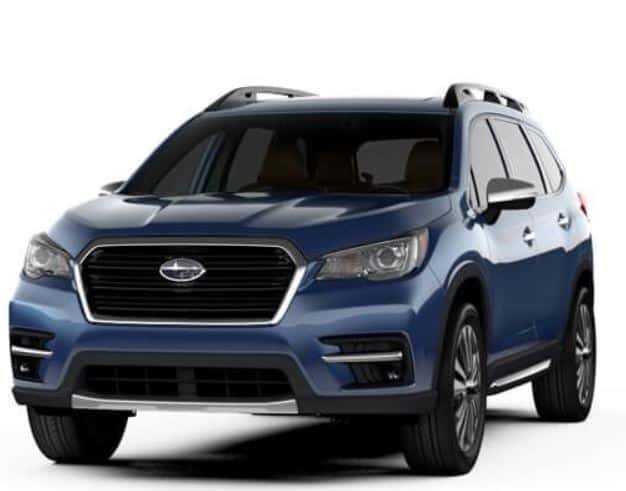 Consumer Reports can no longer recommend the newest Tesla—the Model 3 electric sedan—because members say they've identified a number of problems with their cars, including issues with its body hardware, as well as paint and trim. CR members reported these results in our annual reliability survey, which includes data on about 470,000 vehicles. Problems with the suspension, especially with the 2017 model year, have been an issue for the Model S luxury sedan, while hardware problems—especially concerning its unique falcon-wing doors—have plagued the Model X SUV
Model 3 owners in their spring survey sample reported some body hardware and in-car electronics problems, such as the screen freezing, which we have seen with other Tesla models. The latest survey data also shows complaints about paint and trim issues. In addition, some members reported that the Model 3's sole display screen acted strangely.
glass defects, including cracks in the rear window, in their survey responses.
The new survey data shows that the car has dropped from average to below-average reliability.
The Consumer Reports (CR) 2019 Top Picks in cars list includes six new winners—the Hyundai Kona, Subaru Ascent, and BMW X5, and three Toyotas—the Yaris, Prius and Avalon.
The all-new Subaru Ascent is CR's Top Pick in the highly-competitive midsized SUV category. Its smooth power delivery, comfy ride, functional interior, and suspension performance that rival some luxury cars helped propel it to the top of the pack. The top luxury SUV, the BMW X5, has the distinction of being among the best SUVs that CR has ever tested.
"The Ascent really impressed in our rigorous tests and is a great all-around performer," said Jake Fisher, Senior Director of Automotive Testing at Consumer Reports. "It's a highly functional and comfortable three-row vehicle that will appeal to many families."
Toyota led all the automotive brands with four CR Top Picks for the second consecutive year. The Prius earned CR Top Pick honors for a record 16th time, this year getting the nod in the newly created Hybrid/Electric Car category. The fourth-generation of the pioneering hybrid gets a remarkable 52 mpg overall in CR's own fuel economy tests, and maintains a stellar track record for reliability and owner satisfaction. The Camry is the top midsized sedan for second straight year. This is the second time that the Yaris has been a Top Pick; the first time it made the list was in 2017. The Avalon is on the list for the very first time.
Four of CR's 10 Top Picks were repeats from 2018: The Ford F-150, Toyota Camry, Audi A4 and newly redesigned Subaru Forester. And while new car prices continue to rise, half the cars on this year's list cost less than $35,000. Those weren't just base model prices either–but reflect the prices CR paid for its nicely equipped test vehicles. The list demonstrates that consumers on a budget can still find satisfying, safe, reliable, and well-performing vehicles.
Safety should always be standard, not a luxury reserved only for those who can afford it. Automatic emergency braking has proven to reduce crashes and save lives. We believe it should be standard in all new cars, just as backup cameras are today.
In order to be designated a Consumer Reports Top Pick, a model has to have an exemplary Overall Score in its vehicle category. This single number, the most comprehensive view of vehicle quality available, consolidates the findings from four key pillars: road-test performance, predicted reliability, owner satisfaction, and safety. CR feels so strongly about the safety benefits of automatic emergency braking (AEB) that only cars that include it as standard equipment were considered for the Top Picks list this year.
"Safety should always be standard, not a luxury reserved only for those who can afford it," said Marta Tellado, President and CEO of Consumer Reports. "Automatic emergency braking has proven to reduce crashes and save lives. We believe it should be standard in all new cars, just as backup cameras are today."
CR's 10 Top Picks by Category:
LARGE CAR: Toyota Avalon Hybrid ($38,643 as tested). The redesigned Avalon is a smart, value-driven alternative to luxury sedans such as the Acura TLX and Lexus ES. The spacious, richly furnished cabin has an upscale feel with soft materials and tasteful details. The front seats are wide and supportive, and the rear has generous legroom and available heated seats. The Avalon Hybrid returned 42 mpg overall in CR's tests and 52 mpg on the highway—astounding numbers for such a large car.
SUBCOMPACT CAR: Toyota Yaris ($17,570 as tested). The Yaris sedan delivers an impressive degree of quality and a joyful driving experience at an affordable price. The 2019 model gets improvements that include a new XLE trim level that adds upscale touches including automatic climate control. The ride is good for the class, and the handling is responsive, as demonstrated in emergency handling tests and other evaluations at CR's 327-acre Auto Test Center in Connecticut. All told, the Yaris is an energetic and nimble little car.
HYBRID/ELECTRIC CAR: Toyota Prius ($27,323 as tested). The Prius returns to our Top Picks list for a record 16th time. This pioneering hybrid has long been a paragon of efficiency, with the current model achieving 52 mpg overall and a stunning 59 mpg on the highway in CR's tests. But it's more than just thrifty; the Prius is a standout car with a stellar track record for reliability and owner satisfaction. For 2019, a newly available all-wheel-drive option makes this supremely practical car even more appealing.
COMPACT SUV: Subaru Forester ($29,341 as tested). The Forester is a versatile, no-nonsense vehicle that has broad appeal. This compact SUV's roomy interior focuses on practicality and functionality. The 2019 redesign doesn't look much different from its predecessor, but the Forester is now a more solid vehicle—quieter, with a more premium feel inside. Its power is admittedly modest, but its fuel economy tops the class. The ride is comfortable, the steering is responsive, and its body doesn't lean too much around corners. Three advanced safety systems—forward collision warning, lane departure warning, and lane keeping assist—all come standard.
MIDSIZED CAR: Toyota Camry Hybrid ($28,949 as tested). The Camry Hybrid is a hyper efficient car that gets 47 mpg overall in CR's tests, and its hybrid-electric powertrain doesn't compromise the driving experience. The hybrid battery pack doesn't reduce trunk space, either. Plus, this car is a hair quicker from 0 to 60 mph than the regular four-cylinder Camry. A comfortable ride and capable handling add to the appeal. Standard safety gear includes pedestrian detection and lane departure warning.
MIDSIZED SUV: Subaru Ascent ($43,867 as tested). The three-row Ascent debuted at the top of CR's midsized SUV ratings thanks to its smooth power delivery, enjoyable ride, and functional interior. It has a turbocharged four-cylinder engine that's energetic in everyday traffic, with plenty of reserve power for passing. Like most Subarus, the Ascent comes standard with all-wheel drive. It especially shines because of its excellent ride: The suspension handles road bumps better than some luxury cars. Its cabin is one of the finest in the segment, with comfortable seats and many soft-touch surfaces, especially on upper-trim versions.
SUBCOMPACT SUV: Hyundai Kona ($25,025 as tested). The Kona is a fun, new entry in a growing class of subcompact SUVs. It has a snazzy-looking exterior and an inviting interior. Despite its compact proportions, the Kona's smart design creates quite a bit of versatility thanks to its tall liftgate and split rear seats that fold down. Handling is a strong point—limited body lean and quick steering make it a joy to drive. Despite its entry-level pricing, forward collision warning, automatic emergency braking, and lane keeping assist are all standard.
FULL-SIZED PICKUP TRUCK: Ford F-150 ($52,535 as tested). The F-150 continues to be King of Pickup Mountain, despite tough competition from the recently redesigned Chevrolet Silverado 1500, GMC Sierra 1500, and Ram 1500. The 2.7-liter V6 turbo version we tested delivered brisk acceleration, effortless towing ability, and impressive fuel economy. The cabin has generous room for the driver and passengers in the popular crew cab.
COMPACT LUXURY CAR: Audi A4 ($48,890 as tested). The A4 is a thoroughly satisfying sports sedan with precise handling, the latest technology, and undeniable cachet. Its interior is quiet and decked out in high-quality materials. The balanced suspension provides secure handling and a taut ride that effectively smooths rough patches in the road. The turbocharged four-cylinder engine has superb response, with plenty of power when needed and a slick-shifting automatic transmission.
LUXURY SUV: BMW X5 ($68,730 as tested). Redesigned for 2019, the midsized X5 is one of the best SUVs that CR has ever tested. It's difficult to make an SUV both luxury-car comfortable and fun to drive, but here BMW strikes the perfect balance. The turbocharged inline six-cylinder engine is powerful and responsive, helped by its quick-shifting eight-speed automatic transmission. The X5 delivers swift acceleration and fuel economy that's impressive for its class, although it does require premium fuel.
Consumer Reports conducts a battery of tests on every vehicle it evaluates, including braking, handling, comfort, convenience, safety, and fuel economy. Roughly 6,000 miles of general driving and evaluations are racked up on each car during the testing process. CR buys all its test cars anonymously from dealers and does not accept free samples from automakers for any of its ratings or evaluations.