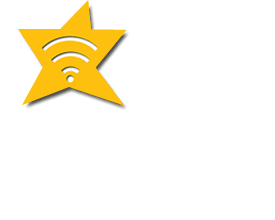 This week there were announcements, partnerships and news from automakers, suppliers and industry organizations supporting connected cars that were too short to report. Companies included Manga Partners, Argus Cyber Security, UIEvolution VOXX, Sentry BodyCam, Cypress Semiconductors, Volkswagen and BASF
Magna Int'l Parnters with Argus
Magna International Inc. and Argus Cyber Security Ltd. announced that they are partnering to deliver a robust solution to the automotive industry that addresses vehicle security concerns related to cyber attacks in the rapidly growing car connectivity market.
Through this partnership, Magna brings a comprehensive range of automotive electronic systems, as well as safety-critical system design expertise, while Argus delivers its Intrusion Prevention System (IPS) solution and cloud-based monitoring service, resulting in a complete integrated package.
UIEvolution and VoiceBox Partnership for Voice-Enabled Content Services and Navigation in Cars
VoiceBox's leading voice and natural language understanding technologies leverages the link between phone and vehicle provided by the UIEngine Link and UIE CloudConnectT service. The solution allows drivers to securely access real-time data and services, such as news and music, using their mobile device or by directly connecting the car to the cloud. VoiceBox provides the unifying voice interface to disparate services and applications, while expertly managing multiple layers of context. With VoiceBox, driver distraction is minimized because drivers can engage by talking naturally.
VOXX Gets Rights to Distribute SENTRY BodyCam
VOXX Electronics Corporation announced they signed a Letter of Intent with S4 Worldwide, for exclusive rights to manufacture and distribute the SENTRY BodyCam, a real-time HD/IR streaming wearable body camera designed for military, police and law enforcement officials.
S4 Worldwide (S4W) provides mobile real-time situational awareness technologies to business decision-makers using environmentally friendly, solar and wind powered trailer-mounted systems. Video, audio, and sensor data is gathered from remote sites and electronically presented to users through a secure website and onto their laptops, tablets, or smartphones.
Cypress Semi Intros TrueTouch Controller
Cypress Semiconductor Corp. (NASDAQ: CY) today introduced a new automotive capacitive touchscreen controller family that enables screen sizes up to 15-inches with industry-leading performance in harsh automotive environments. The new Automotive TrueTouch CYAT8168X controller uses Cypress's proprietary AutoArmor technology for robust immunity to the strong electromagnetic interference (EMI) emissions found in cars, buses and trucks. The controller delivers a flawless user experience even with water droplets, condensation or sweat on the touchscreen. Additionally, the controllers provide industry-leading tracking of fingers in gloves, allowing drivers to operate the touchscreen without having to take off their gloves.
Cypress AutoArmor meets car manufacturers' most challenging electromagnetic compatibility (EMC) requirements for chip-level emissions (IEC 61967), conducted (IEC 62132) and radiated (ISO 11452) immunity, as well as for system-level (CISPR 25) specifications.
VW, BASF and Bayer United for Cybersecurity
German Industry and policymakers are planning closer cooperation in the future in order to improve cybersecurity. Volkswagen, Allianz, BASF and Bayer intend to establish the "DCSO Deutsche Cyber-Sicherheitsorganisation GmbH" (German Cybersecurity Organization). This competence center is to operate as the preferred cybersecurity service provider for companies in Germany. DCSO will collaborate with the Federal Ministry of the Interior (BMI) and the Federal Office for Information Security (BSI). It