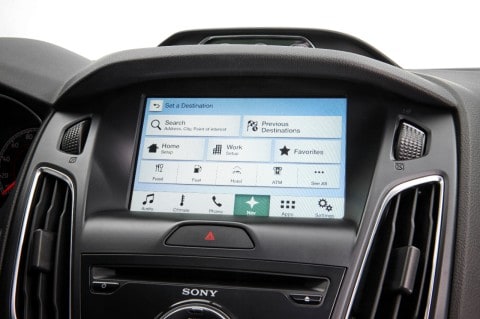 Last week, Ford announced at the Ford Developer Conference that developers can use more of Ford's all-new SYNC 3 technology including the advanced voice recognition and touchscreen user interface to create apps .
SYNC AppLink enables drivers to voice-control smartphone apps from the driver's seat, and it allows for phone apps to appear on the SYNC screen as they appear on the phone.
SYNC 3 platform now uses a eight-inch capacitive touchscreen with custom graphics. Developers have more than a dozen design templates to help develop a look and feel for their apps.
The latest set of AppLink application programming interfaces (API) gives developers several new capabilities, including:
In-vehicle notifications: Developers can send push notifications to drivers through vehicle audio systems and displays.
Voice pass-through: Offers the ability for app developers to take advantage of increasingly popular cloud-based voice-activated services for in-app experiences
Vehicle information access: Real-time information from various vehicle sensors allows for customization and personalization of app experiences
Available data includes average fuel economy, battery voltage, external temperature, fuel level, safety belt status, acceleration, driver braking, GPS, speed, tire pressure, vehicle identification number, odometer and engine rpm.
Since Ford rolled out the automotive industry's first developer program in 2013, more than 13,000 developers have registered and more than 24,000 software development kits have been downloaded. There are more than 90 AppLink-compatible smartphone apps now running on iOS and Android devices around the world.
The AppLink application programming interface has been integrated into Pandora, Spotify, Glympse, Sina Weibo and QQ Music.
Through its developer program, Ford hopes to grow the app ecosystem even further – especially in new categories such as health and wellness, connected home and productivity.