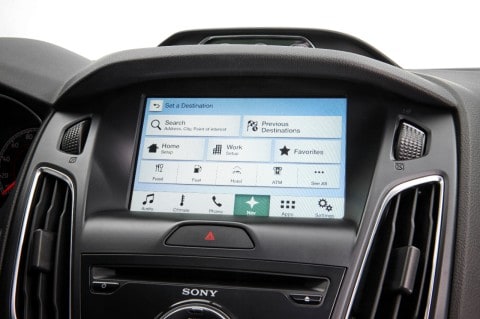 In the past, Ford had a few glitches with it SYNC infotainment software and in-car infotainment systems. Ford switched to QNX for Ford SYNC 3 but is now partnering with Microsoft for Ford's Cloud Connected Services including over-the-air (OTA) software updates, vehicle status reports, remote scheduled start and vehicle finder.
The Ford Service Delivery Network architecture will help Ford owners stay up to date. Microsoft Azure offers a global common cloud platform that allows Ford to deliver services worldwide.
Powered by Microsoft Azure, customer deployment of the Service Delivery Network will start later this year and be incorporated into SYNC 3.
Microsoft notes that the service will enable Ford to bring new connected features to market faster and offer flexibility in the future. Microsoft's cloud platform also offers Ford the scale and commitment to security.
According to Don Butler, executive director of connected vehicles the vehicle data is owned by the customer but is stored on Ford's secure servers.
The software updates will not be performed overembedded modems. The wireless updates will be available when the car is connected to the Internet via Wi-Fi or a Wi-Fi hotspot. SYNC 3 has a built-in Wi-Fi connection. We recently attended a Ford EcoBoost Challenge and took many Ford models on test drives, we wish in the future that we could also try out SYNC 3.
Since the Sync 3 infotainment system does not have a modem, we suppose the all the functions will be delivered to the on board computer via Wi-Fi. Those of us with a car parked in a garage far from the Wi-Fi router may want to get a Wi-Fi extender for the garage of street parking.
SYNC 3 will replace MyFord Touch and MyLincoln Touch starting this summer with some 2016 model. All Ford and Lincoln cars in the U.S. will use SYNC 3. Ford vehicles globally will be updated to Sync 3 by 2018.
Ford considered recommendations from drivers, researchers and testing while developing SYNC 3 while making it optimized for hands-free use Life360, MinuteCast, Spotify, Pandora, Stitcher, NPR One, SiriusXM Radio and iHeartRadio Auto all work with Ford SYNC 3.
In January Ford announced that announced it is rolling out Ford SYNC AppLink 3.0 next year, giving customers the ability to access their favorite compatible navigation app  much as they do on a smartphone on in-vehicle touch screens.
AppLink is part of the Ford SYNC system. SYNC allows drivers to pair their smartphones with a car and control the radio, make and receive calls, and operate more features hands-free using voice controls.