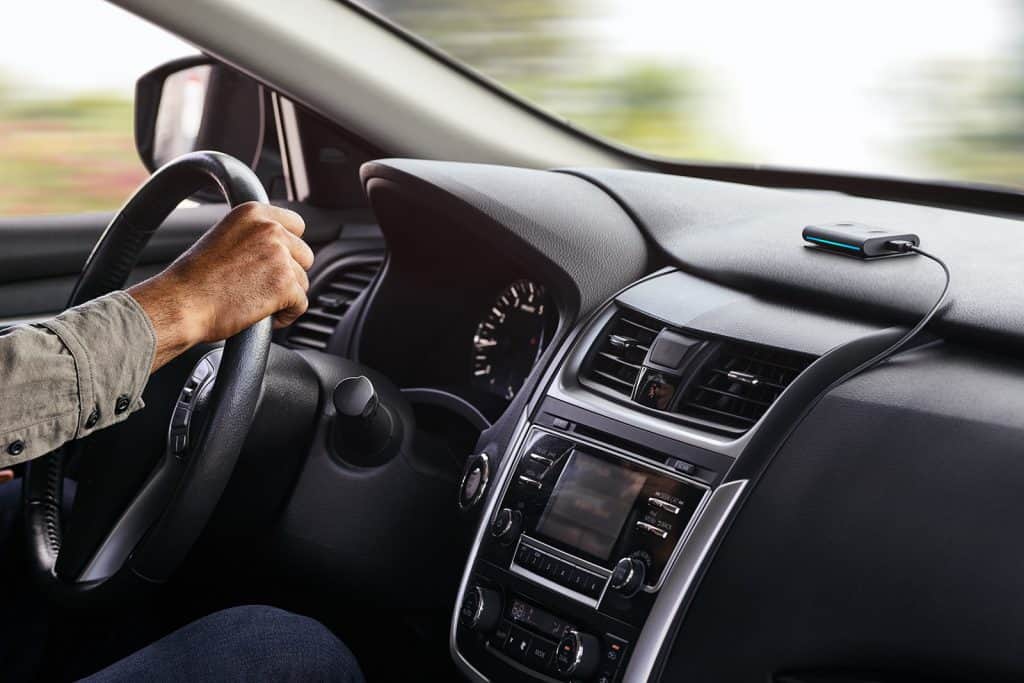 Amazon announced several new devices the all-new Dot, Echo Plus and Echo show. There's an Amazon Alexa microwave, smart plug, clock devices that devices that Amazon Echo tech to speakers/stereo systems and the new 12-V plugin device for cars called Echo Auto that works through smartphone data.
More than 15 of the world's largest automakers have built Alexa skills for their vehicles, including GM, Hyundai and Nissan, among others. Many automakers are taking it a step further and building Alexa directly into their cars. BMW is rolling out this experience to customers this fall. Ford, Lexus, SEAT, and Toyota are doing the same.
And, this week the Volkswagen Group announced that Audi plans to bring Alexa to many of its 2019 vehicles, including the new, all-electric Audi e-tron. Now anyone can Amazon Echo skills in their cars for $49.99 or $24.99 with an invite.
Echo Auto
is an easy and affordable way to add the power of Alexa to your car or truck. With an eight-microphone array designed for in-car acoustics and speech recognition technology, Echo Auto lets Alexa hear you over music, A/C, and road noise. The device is powered by your car's 12V power outlet or USB port, and connects to your stereo system through a 3.5 mm audio jack or Bluetooth connection. It connects to Alexa through the Alexa app on your smartphone and uses your existing phone plan to access a range of features such as music, navigation, calling, and more.
With Echo Auto in your car or truck, just ask Alexa to hear your morning news, listen to an Audible book on your commute, get the latest traffic updates, and more. You can also set a routine that turns on your lights when you pull into the driveway, set reminders to pick up your dry cleaning, add errands to your to-do list and check them off when they're complete, build your shopping list or manage your calendar—all while your eyes stay on the road.
With location-based features, Echo Auto helps you get to where you're going. Just ask for directions and Alexa connects to supported apps like Google Maps, Apple Maps, or Waze on your phone. You can also ask Alexa to find nearby gas stations, check traffic, and more.
Echo Auto works with thousands of compatible smart home devices so you can manage your household on the go. In a rush to get to work? Ask Alexa to turn off the lights or turn down the thermostat from your car.