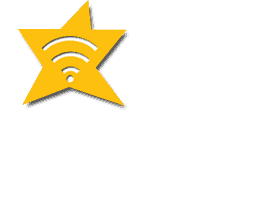 There has been some connected car news this week that was too short to report about, Google, Ford, LoJack, TomTom and Novelis.
Google Hiring Car Designers
It has been reported that Google is hiring not only but not only for self-driving software development but also for manufacturing. Three dozen job listings for engineers with a variety of manufacturing backgrounds indicate that they are thinking of actually making cars.
Mark Fields & Ford @ MWC + Less Landfill
Ford will introduce a new vehicle for Europe, unveil new advanced in-car technology and detail the latest progress on the Ford Smart Mobility plan at Mobile World Congress in Barcelona.
Ford President and CEO Mark Fields will announce the news in a keynote speech at 14:00 CET on Feb. 22, in Auditorium 1, Hall 4, Conference Village.
Ford Motor Company North American World Headquarter facilities now send no waste to landfill – another major step in the automaker's quest to reduce its environmental impact globally.
North American headquarter facilities – located in Dearborn, Michigan, Oakville, Ontario, and Santa Fe, Mexico – are diverting more than 240,000 pounds of waste from landfills annually.
The move toward achieving landfill-free status began more than a year ago at each of the North American headquarters. Employees were instructed to separate waste and recycle when possible. In Mexico, food waste is used as compost, while U.S. and Canadian headquarters send refuse to waste-to-energy facilities.
Ford is exhibiting for a fifth consecutive year at the world's biggest mobile event, which last year attracted 94,000 attendees from 200 countries. This year, Fields will highlight developments in mobility, connectivity, customer experience, autonomous vehicles and data and analytics.
LoJack Bought by CalAmp
CalAmp  and LoJack Corporation  announced that the companies have entered into a definitive agreement pursuant to which CalAmp will acquire all of the outstanding shares of common stock of LoJack for $6.45 per share in an all cash transaction valued at approximately $134 million.
This transaction, which has been unanimously approved by both companies' Boards of Directors, will create a leader in connected car solutions and vehicle telematics applications.
TomTom Improves Traffic
TomTom (TOM2) today announced significant enhancements to its TomTom Traffic service – benefiting drivers using TomTom personal navigation devices (PNDs) and navigation apps, as well as customers who have licensing agreements with TomTom. The improvements are being revealed at the same time as TomTom announces a geo-expansion milestone for its traffic service. With the addition of Indonesia and Slovenia, TomTom Traffic is now available in 50 countries globally.
Major enhancements made to TomTom Traffic include Turn-Dependent Jam Information, Dynamic Speed Limit Messages, Weather Influenced Predictions and Road Condition Monitoring after Rain or Snow. The improvements will be rolled-out from April 2016.
Novelis Recycles Aluminum 4 Cars
Novelis, the world leader in aluminum rolling and recycling, today announced that its RC5754 alloy, a new automotive product designed to contain up to 75 percent recycled content, has been successfully integrated into the structural components of high volume production passenger vehicles.
RC5754 was developed with Jaguar Land Rover and serves as a key component of Jaguar's REALCAR (REcycled ALuminum CAR) project. First introduced in the new Jaguar XE, the RC5754 alloy will also be featured in all new and legacy Jaguar Land Rover models.