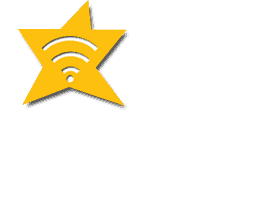 This week there was plenty of connected car news that was too short to report about Lyft, Uber, Tesla, ZF TRW, Green Hills Software, Android Auto, CarPlay, HARMAN, Johnson Controls and Hitachi.
Lyft will be integrating Tech CARS Award Winner Waze into its platform as the navigation app.
Uber will be scoring drivers through apps. Using gyroscopes and GPS chips built into drivers' and passengers' smartphones, Uber will log how the driver is driving. Uber will only "review" complaints after they've been submitted, before looking at the data.
Elon Musk now owns 22% of Tesla Motors. Musk increased his investment in Tesla. He exercised and held 532,000 stock options, which is approximately $100M in current value. Elon did not sell any shares even though he had to pay more than $50M of taxes in connection with the exercise. Instead of selling, he used cash to pay both the taxes and the exercise price."
More Companies Move to Detroit Motor City Area
ZF TRW, the Active and Passive Safety Technology Division of ZF AG, will further enhance the capabilities of its Global Electronics business with its new Headquarters building. A new building located in Detroit suburb of Farmington Hills will serve as ZF TRW Global Electronics Headquarters
HARMAN announced the official opening of its new North American Automotive Headquarters. Located in Novi, Michigan, the 188,000 square-foot building with 1,000 employees focuses on engineering and development of advanced technology solutions for the connected car, automotive audio, and cloud services. Developed by Northern Equities Group, the HARMAN North American Automotive Headquarters anchors the 400-acre Haggerty Corridor Corporate Park. The facility features employee amenities including a fitness center, locker rooms, cafeteria, collaboration spaces and an outdoor deck and patio space.
Green Hills Software for Apple CarPlay and Android Auto
Green Hills Software announced the integration of AllGo Systems RACE Smartphone Connectivity technology with the INTEGRITY® Multivisor™ virtualization platform for managed access to Apple CarPlay and Android Auto services.
To facilitate a safe, secure integration of CarPlay and Android Auto into the vehicle, Green Hills supports the execution and separation of AllGo's RACE Smartphone Connectivity services running in a Linux GuestOS on its safe, secure INTEGRITY Multivisor. While additional INTERGITY Multivisor partitions simultaneously protect coexistent critical functions such as instrument cluster, vehicle diagnostics or ADAS, running as native INTEGRITY tasks.
Wind River IoT
Wind River announced it is collaborating with IBM to advance IoT deployments for industrial customers with new "edge-to-cloud" recipes designed to simplify and accelerate the development of smart connected devices. The new recipes guide customers on how to integrate services from IBM Watson IoT Cloud Platform with products from the Wind River HelixTM portfolio. Industrial customers using the recipes will now be able to connect industrial devices running Wind River software to the IBM Watson IoT Cloud Platform and access IBM Bluemix cloud services and analytics, allowing IoT developers to more quickly and easily develop smart connected devices.
HARMAN JBL Signature for 2016 Kia Sportage
HARMAN reported that it supplies the JBL Signature Sound on board the all-new 2016 Kia Sportage. Drivers of this newest model of the compact SUV in Europe can opt in for the JBL audio system and can look forward to an incredible audio experience, including Clari-Fi, a patented HARMAN technology that restores musical depth and authenticity to compressed digital sources.
JBL system includes eight strategically placed speakers, optimized and tuned for the Sportage cabin and powered by a 320 watt amplifier – which is twice as many watts as the standard system. Also with Automatic Speed Dependent Volume Control, drivers do not have to adjust audio volume while driving: the individual channels are adjusted automatically based upon the vehicle's speed.
Johnson Controls Tyco
Johnson Controls  and Tyco announced that they have entered into a definitive merger agreement under which Johnson Controls, a global multi-industrial company, will combine with Tyco, a global fire and security provider, to create the leader in building products and technology, integrated solutions and energy storage. Under the terms of the agreement, which has been unanimously approved by both companies' Boards of Directors, Johnson Controls shareholders will own approximately 56 percent of the equity of the combined company and receive aggregate cash consideration of approximately $3.9 billion. Current Tyco shareholders will own approximately 44 percent of the equity of the combined company.
Smart ADAS Winner for Predictive Eco Cruise Control
Hitachi Automotive Systems reported a member of the company's Smart ADAS Technology Development Department, won the Excellent Technical Paper Presentation Award for the presentation of "Applying Model Predictive Control Method to Eco Cruise Control."
The paper proposed the application of model predictive control to vehicle control. Its purpose is to improve fuel efficiency by modeling the movement characteristics of the vehicle and the switching of traffic lights to improve the efficiency with which the vehicle passes through them by applying appropriate acceleration and deceleration. This method was derived by converting an algorithm for general predictive control a fixed time ahead to an algorithm that constantly predicts a fixed distance ahead, thereby enabling efficient, smart speed control.