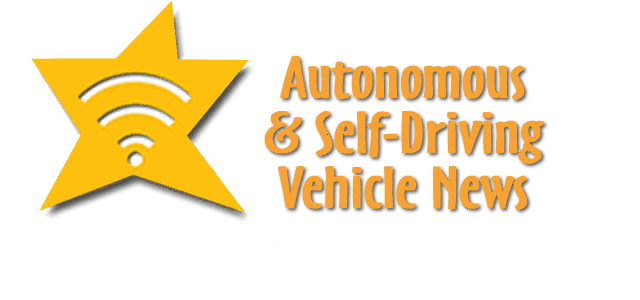 In autonomous and self-driving vehicle news are Lumotive, Lumentum, Ottonomy, Phantom AI, Plus and Luminar.

Lumotive & Lumentum M30 Reference
Lumotive, the developer of Light Control Metasurface (LCM™) beam steering chips enabling the next generation of 3D sensors, and Lumentum Holdings Inc. ("Lumentum"), a market-leading designer and manufacturer of innovative optical and photonic products,  jointly announced the availability of the M30 Reference Design, a complete software-defined sensor implementation to enable rapid adoption of LCM-based solid-state beam steering technology.
The M30 Reference Design integrates Lumotive's LCM™ beam steering chip with Lumentum's M52-100 multi-junction VCSEL array.
The M30 Reference Design, which includes Lumotive's LCM beam steering chip and Lumentum's M52-100 multi-junction vertical cavity surface emitting laser (VCSEL) array, is available now for evaluation by select customers./
Ottonomy & Goggo Go to Spain & Europe
Ottonomy.IO and Goggo announce their partnership for last-mile deliveries in Spain and Europe. This is the first time in Europe that a fully L4 autonomous robot will be traveling on public sidewalks to deliver commercial goods to consumers. Goggo has already started its deliveries with Ottobots in the cities of Alcobendas and Zaragoza, and will be expanding to other European cities soon.
Goggo Network, the European leader in last and middle-mile logistics with Autonomous Vehicles and Robots, is expanding its current fleet of robots and Autonomous Vehicles for last-mile deliveries of its partner network of retailers and restaurants with the Ottobot, the autonomous robot developed by Ottonomy. With an initial fleet of Ottobots in Alcobendas and Zaragoza, Goggo expects to grow its fleet of Ottobots in Spain and Europe as new operating areas expand.
Phantom AI Funded
Phantom AI, a Silicon Valley startup providing a comprehensive autonomous driving platform featuring computer vision, sensor fusion and control capabilities, today announced that it has secured $36.5 million in its Series C funding round. Existing investors include KT Investment and Renaissance Asset Management with new investors InterVest, Shinhan GIB, and Samsung Ventures participating in this round.
Plus + IVECO = Road Testing
IVECO, the commercial vehicle brand of Iveco Group (MI: IVG) and a pioneer in the commercialization and manufacturing of vehicles powered by alternative fuels, and Plus, a leading global provider of highly automated driving and autonomous driving solutions, announced  that this month the companies are starting public road testing of their jointly developed next generation highly automated trucks in Germany. As a part of the public road testing, the companies will collect road data to validate their autonomous truck's operations and start designing the potential factory production. The PlusDrive-enabled IVECO S-WAY truck is designed to improve safety, efficiency, driver experience, and to provide a more sustainable option for fleets.
"Germany is a leader and trendsetter in autonomous driving, so we are excited to launch our public testing program in a country that has long embraced technology innovation and the life-changing impact of safety solutions like highly automated trucks. This is an important phase in our plans to bring highly automated trucks to market," said Marco Liccardo, Chief Technology & Digital Officer, Iveco Group.
The public road testing starts in Germany, and will expand to Austria, Italy, and Switzerland in the coming months. Each country's unique roadways and driving conditions will expose the highly automated truck to a broad range of terrains, road gradients, weather conditions and driving scenarios. This will help to continuously expand the capabilities and features of Plus's autonomous driving technology.
Shawn Kerrigan, COO and Co-founder at Plus, said: "Real-world experience is an invaluable part of the testing and validation of our technology as we prepare our autonomous driving product for commercial deployment in Europe. Given that Germany alone faces a shortage of 60,000 truck drivers, our highly automated driving solution, PlusDrive, will help improve road safety, sustainability, and driver recruitment and retention issues confronting fleets in the region."
Luminar for Polestar 5
Polestar (Nasdaq: PSNY) and Luminar (Nasdaq: LAZR) announced plans to deepen their partnership by expanding the integration of Luminar's technology on the Polestar 5 – the electric 4-door GT expected to launch in 2024 based on the Polestar Precept concept car. This expanded partnership provides a foundation to further collaborate on lidar integration and design on Polestar's future vehicles.
"Luminar is at the forefront of lidar technology development and this closer collaboration will allow for greater innovation in our cars to come. We look forward to combining our R&D and product design expertise to deliver truly stunning lidar integration and capabilities for the Polestar brand," comments Polestar CEO, Thomas Ingenlath.
Both the Polestar 3 and Polestar 5 will seamlessly integrate Luminar's long-range Iris lidar and software into the roofline. Coinciding with the announcement, sales of Polestar 3 with lidar have been brought forward so that customers in initial markets can now place orders for Polestar 3 with lidar, with deliveries expected in 2024 [2].