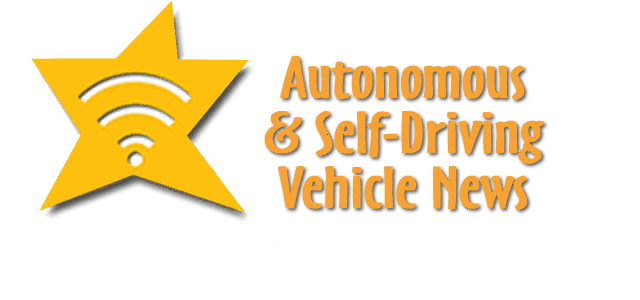 In autonomous and self-driving vehicle news are Outsight, California DMV, MORAI and Ouster.
Outisight Geo Week Award
Outsight has received the 2022 LIDAR Leader Award for Outstanding Enterprise Achievement, presented by Geo Week and LIDAR Magazine within the framework of the 2022 Geo Week Awards. The Geo Week Awards is a central annual event in the field of LiDAR technologies, and the only industry event that celebrates the innovations at the intersection of geospatial technologies and the built world. The award confirms Outsight's pivotal role in bringing LiDAR beyond automotive to the entire geospatial market, such as intelligent transportation systems, logistics, manufacturing, smart infrastructure, defense, space and agriculture.
This award recognizes not only our team's many years of dedication and experience, but also the growing awareness of the value of LiDAR technology and its potential applications in a variety of industries such as smart cities, robotics, security, traffic management, and people flow monitoring"
Outsight, the pioneer of 3D Spatial Intelligence solutions, has received the 2022 LIDAR Leader Award for Outstanding Enterprise Achievement. The award criteria highlighted several of the company's industry achievements, including the company's significant impact on the community through technical excellence, professional development, and innovation in the field of geospatial LiDAR technology. Outsight was chosen as the best company in this category by numerous customers in the fields of mobile robotics, ITS, people crowd monitoring, and industrial applications.
This is not the company's first honor. Frost & Sullivan awarded Outsight the 2021 Global Technology Innovation Leadership Award for its Spatial Intelligence solution Augmented LiDAR Box (ALB), which can process LiDAR data from any LiDAR supplier in real time.
Outsight is also the only LiDAR processing company to have ever won the Best of CES Innovation Award, as well as the youngest company to have ever won the prestigious Prism Awards, which establishes a new standard in the photonics industry. Among numerous additional recognitions, the company was recently selected by the European Innovation Council as one of the TOP50 European Start-ups out of 3000 candidates for its EIC ScalingUp program.
The recognition of Outsight as the LIDAR Leader reflects a sea change in the LiDAR market: this 3D sensing technology is no longer a purely automotive technology. The capabilities of Spatial Intelligence technologies today extend far beyond determining the state of the road. Now, LiDARs are capable of performing more complex tasks, such as analyzing human and vehicles interactions in a given space, calculating the exact volume of objects in a truck, and enabling a variety of robotics applications. A good example of a non-automotive LiDAR application is Outsight's solution currently being used at Paris Charles de Gaulle Airport to conduct detailed analyses of passenger flows and their interaction with airport devices.
"This award recognizes not only our team's many years of dedication and experience, but also the growing awareness of the value of LiDAR technology and its potential applications in a variety of industries such as smart cities, robotics, security, traffic management, and people flow monitoring," notes Raul Bravo, President and Co-founder of Outsight.
"The market for Spatial Intelligence is currently undergoing an exciting phase of tremendous growth. LiDAR hardware is a critical component of it, it is rapidly maturing and becoming increasingly affordable. However, customers outside the automotive market are more concerned with the unique value of 3D Spatial Intelligence data to their business than with the LiDAR technology itself: they have no desire to become deep experts in 3D LiDAR processing.
Our goal is to make it as accessible as possible to the widest audience possible. I'm delighted that Outsight is making this happen leading the software aspect of the LiDAR market."
To better understand the challenges and solutions when using LiDAR in real-time applications, take a look at Outsight's latest whitepaper.
Over Four Million Miles of Test Autonomous Driving in California
– Companies with a permit to test autonomous vehicles in California with a safety driver reported their technologies drove more than 4 million miles during the most recent reporting period, according to disengagement reports recently submitted to the Department of Motor Vehicles (DMV).
The annual reports submitted to the DMV summarize the disengagements reported during testing and reveal test vehicles traveled approximately 4.1 million miles in autonomous mode on California's public roads during the reporting period – an increase of more than 2 million miles from the previous reporting cycle and a record for any period.
The reports include the total number of disengagements, the circumstances or testing conditions, the location, and the total miles traveled in autonomous mode on public roads for each permit holder. Disengagements can occur when a failure of the technology is detected or when the safety driver needs to take immediate control of the vehicle. The reports provide insights on a company's testing activities in California but are not intended to compare one company with another or reach broad conclusions on technological capabilities.
Twenty-eight permit holders reported they did not test autonomous vehicles on California public roads during the most recent reporting period. Effective February 7, the DMV has suspended one company for failing to file the annual report. Another company let its testing permit lapse and failed to file the annual report.
Under California's regulations, companies are not required to report testing on private roads/test tracks, testing that occurs out of state, testing below SAE Level 3, or testing done in simulation. The regulations require submitting an annual report to the DMV every January 1. The first report a company provides covers the period from when the permit was issued to November 30 of the following year. Subsequent reports provide 12-month details starting December 1 each year.
Currently, 50 companies have valid permits to test autonomous vehicles with a safety driver and seven companies have a permits to test without a backup driver.
MORAI Funding
MORAI, a leading developer of full-stack autonomous vehicle simulation technology, announced  that it has successfully secured a USD 20 million Series B funding round. The round includes investment from new investors Korea Investment Partners, KB Investment, and the state-run Korea Development Bank (KDB), as well as from existing investors Naver's D2 Startup Factory, Hyundai Motor Group's ZERO1NE, Kakao Ventures, and Atinum Investment, bringing MORAI's total funding to date to USD 25 million.
 MORAI was co-founded in 2018 by three autonomous driving researchers from the Korea Advanced Institute of Science and Technology (KAIST). Ever since, the company has established itself as South Korea's sole provider of full-stack autonomous vehicle simulation solutions. MORAI's competitive edge comes from its technology to automatically convert HD map data into digital twins, thereby providing large-scale simulation environments. At this year's CES, the company also unveiled a cloud-based autonomous vehicle simulation technology, which uses the cloud to build a myriad of simulation environments without hardware restrictions and enables simultaneous testing.
"We will focus on utilizing the funding to hire quality talents," said Jiwon Jung, CEO of MORAI. He added, "Together with industry talents, we will continue sharpening our technological edge to further enhance our global competitiveness."
Having established its US office in the Bay Area, MORAI plans to further expand its global presence by establishing offices in Germany and Japan, known for well-established automotive industries, as well as in Singapore, for the company's digital twin technology efforts. The funding will also be used to apply its autonomous vehicle simulation technology to other verticals such as urban air mobility (UAM), one of the leading technologies of future mobility.
"MORAI's simulator technology will play a key role in enhancing the safety and functionality of self-driving cars," said Geun-ho Kim, Executive Director of Korea Investment Partners. He added, "MORAI has the potential to become one of the leading companies in the global autonomous driving sector, and we are looking forward to the company's future growth."
The company serves over 100 customers, which includes corporate clients like Hyundai Mobis, Hyundai AutoEver, Naver Labs, and 42dot and educational and research institutions like KAIST and the Korea Transportation Safety Authority. It has also formed partnerships with a variety of global players such as NVIDIA, Ansys, and dSPACE.
Ouster Selected for Smart Infrastructure
Ouster, Inc. (NYSE: OUST) ("Ouster" or "the Company"), a leading provider of high-resolution digital lidar sensors, announced that it was selected for 110 smart infrastructure projects in 2021, representing nearly 3,000 digital lidar OS sensors for initial deployments. The smart infrastructure projects span 20 countries and encompass the intelligent transportation systems, smart places, and security management submarkets.
Ouster's smart infrastructure vertical represents an estimated $2.8 billion TAM for digital lidar by 2025. With over 1 million signalized traffic intersections and 85 million surveillance systems in the U.S. alone, there is a considerable opportunity to augment these systems with digital lidar sensors. Digital lidar can replace expensive and unreliable ground loops, displace cameras to reduce idling time for vehicles, increase safety for pedestrians, and provide crowd analytics without compromising privacy.
In 2021, Ouster started building a robust partner ecosystem with over 30 software integrators and solution providers across major markets. This has allowed the Company to accelerate digital lidar adoption in the smart infrastructure vertical to capture incremental market share while these projects validate solutions for significantly larger deployments. These project expansions have the potential to result in hundreds of thousands of sensors.
"Digital lidar has a far-reaching role to play in modernizing infrastructure for safer roads and cities," said Itai Dadon, Ouster's VP of Smart Infrastructure. "Ouster's accelerated global growth in smart infrastructure over the past year is the direct result of targeted investments and partnerships to bring turnkey perception and analytics solutions to market. The accuracy of the data combined with the reliability and affordability of our digital lidar as compared to other sensing modalities demonstrates strong product-market fit. We expect project expansions and future value-added solutions will further catalyze Ouster's growth in smart infrastructure over the coming years."
Innoviz Complies with IATF 16949:2016.
 Innoviz Technologies, Ltd., (Nasdaq: INVZ), a leading provider of high-performance, solid-state LiDAR sensors and perception software, is pleased to announce that it has achieved compliance with automotive standard IATF 16949:2016. The compliance statement recognizes Innoviz for developing its own automated manufacturing processes and complying with this standard itself in addition to its supply chain.
The International Automotive Task Force (IATF) is charged with providing improved quality products to automotive consumers worldwide and is composed of world-leading automotive manufacturers, including Innoviz's partner BMW. The IATF 16949:2016 standard is the most widely used quality management standard for the automotive industry and certifies that Innoviz has the process-oriented quality management systems to enable continued improvements, prevent defects, and reduce variation and waste in the supply chain.
This certification is proof that Innoviz has solved the manufacturing challenge of producing high-quality LiDAR consistently and quickly, making it easier for Tier-1 suppliers and automakers beyond its partners Magna International, Aptiv, HiRain, Harman International Industries, and BMW, to adopt Innoviz's LiDAR technology for advanced driver-assistance systems (ADAS) and autonomous driving applications.
"The mass deployment of autonomous vehicles is fully dependent upon the industry's ability to manufacture automotive-grade LiDAR technology that meets both performance and cost requirements," said Omer Keilaf, CEO and co-founder of Innoviz. "We've been working closely with the automotive industry for years to develop our LiDAR technology. Not only does this recognition put us in a strong position to capitalize on the consumer AV market, but as a third-party validation, this is also further proof of our efforts to make our products as reliable and safe as any other car part"
"Achieving IATF compliance marks a major milestone for Innoviz and positions us ahead of the competition in the market for automotive-grade LiDAR technologies," said Shmuel Mironi, director of quality and reliability at Innoviz. "Our team is driven by a commitment to quality and safety above all else, and we're pleased our efforts have paid off."