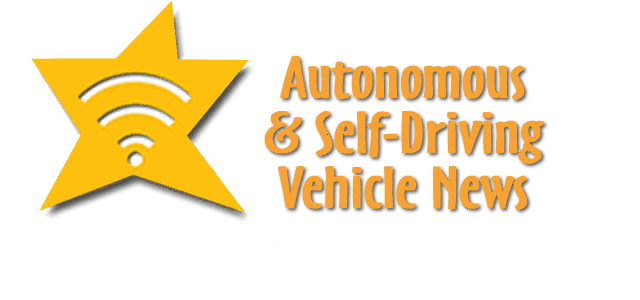 In autonomous and self-driving vehicle news are Easy Mile, MAX, Daimler, Torc, SwRI, Robotic Research, Local Motors, NeoPhotonics, Oxbotica and Cisco.
Hard Stop at Easy Mile
EasyMile's passenger operations in the US have been temporarily suspended by the National Highway Traffic Safety Administration (NHTSA) after a passenger fell from their seat in a minor incident. They were in our shuttle in the Linden residential area of Columbus, Ohio. It was driving at a low speed of 7.1 miles (11.4 kilometers) per hour and made an emergency stop as it is programmed to do.
"We operate at such low speeds precisely for this reason: our shuttles can make sudden stops when they detect a safety risk.
Our vehicles are being allowed on the road for testing in each of the 10 states where NHTSA is performing its review. This is a clear indication it too considers them safe for other road users, cars, pedestrians etc."
Velodyne Agrees with Idriverplus
Velodyne Lidar, Inc. announced a sales agreement with Idriverplus to provide Puck™ sensors over three years. Idriverplus will use Velodyne lidar sensors in mass production of its commercial autonomous vehicles, including street cleaners, passenger cars and logistics vehicles.
This year, Idriverplus plans to place into commercial operation in China thousands of units of its unmanned, electric street cleaning vehicles, called WOXIAOBAI, with each vehicle equipped with two Puck sensors to ensure security and perception. Idriverplus vehicles are being used to clean and disinfect hospital areas as part of efforts to combat the coronavirus epidemic in China.
Idriverplus is also developing two autonomous car solutions; an SAE Level 4 vehicle designed to drive in closed parks and some public roads, and an advanced driver assistance system (ADAS) for automatic parking (AVP) and highway follow-up (HWP). The company's WOBIDA product applies self-driving technology to the logistics industry, providing a safer and better last mile delivery experience.
Idriverplus was the first company in China to mass produce driverless products and receive orders for 1,000 driverless vehicles. The comp
Taking LiDAR to the MAX
Designers of automotive self-driving systems can now enable higher-speed autonomous driving through the industry's fastest and smallest Light Detection and Ranging (LiDAR) ICs from Maxim Integrated Products, Inc.. Compared to the closest competitive solution, the MAX40026 high-speed comparator and the MAX40660/MAX40661 high-bandwidth transimpedance amplifiers enable 10mph (15km/h) faster autonomous driving at highway speeds by providing more than 2x higher bandwidth and accommodating 32 additional channels (128 vs. 96) to a LiDAR module within the same module size.
With automotive self-driving systems evolving from 35mph to 65mph and beyond, LiDAR sensors are playing an increasing role in the fusion of vehicle sensors for their ability to provide accurate distance measurement of objects. With more than twice the bandwidth and the ability to accommodate 33 percent more channels within the same LiDAR module size compared to the closest competitor, the MAX40660/MAX40661 transimpedance amplifiers (TIAs) provide optical receiver designers with higher-resolution images that enable faster autonomous driving systems. The system size of the MAX40026 high-speed comparator plus the MAX40660/MAX40661 TIAs is 5mm2 smaller than the closest competitive solution, which allows developers to fit far more channels into space-constrained vehicle platforms. These ICs meet the stringent safety requirements of the automotive industry with AEC-Q100 qualification, enhanced electrostatic discharge (ESD) performance and failure modes, effects and diagnostic analysis (FMEDA) to support ISO 26262 certification at the system level.
Key Advantages
Small Solution Size: The MAX40026 TDFN package size of 4mm2 and the MAX40660/MAX40661 TDFN package size of 9mm2 provide the industry's smallest overall solution size.
Industry's Highest Precision: Maxim Integrated's TIAs support 128 channels with the industry's highest bandwidth of 490MHz for MAX40660 and 2.1pA/√Hz input-referred noise density to support higher accuracy distance measurement in LiDAR applications; in addition, low propagation delay dispersion of the MAX40026 (10 picoseconds) contributes to accurate detection of both fixed and moving objects.
Low Power: MAX40660/MAX40661 reduces current consumption more than 80 percent in low power mode.
Daimler & Torc
Daimler Trucks and Torc Robotics, partners in Daimler Trucks' Autonomous Technology Group, will soon expand testing of automated truck technology to new public routes in the U.S. The team completed initial mapping of additional routes in January. These public road testing efforts allow the teams to collect data from real-world traffic scenarios beyond what can be learned from computer simulations and closed road courses.
Initial public road testing started in southwest Virginia last year, where Torc is headquartered. The supportive state and local governments, combined with the well-developed infrastructure and highway systems allow the teams to rigorously test, develop and deploy the automated system. The Autonomous Technology Group will continue to test the next generation of automated driving software in Virginia and will add the upcoming new routes to the data collecting. This extensive testing is part of Daimler Trucks' and Torc's comprehensive validation approach to bring safe highly automated trucks to the road.
The expansion of road-testing in the U.S. is part of the Group's continuing real-world application and collaboration with drivers, regulatory affairs and community stakeholders to ensure the common goal of building trust towards improving road safety and efficiencies in transportation.///
SwRI Motion Biomedical Movement
Southwest Research Institute, a leading innovator of machine learning technologies, has developed a motion prediction system that enhances pedestrian detection for automated vehicles. The computer vision tool uses a novel deep learning algorithm to predict motion by observing real-time biomechanical movements with the pelvic area being a key indicator for changes.
"For instance, if a pedestrian is walking west, the system can predict if that person will suddenly turn south," said SwRI's Samuel E. Slocum, a senior research analyst who led the internally funded project. "As the push for automated vehicles accelerates, this research offers several important safety features to help protect pedestrians."
Recent accidents involving automated vehicles have heightened the call for improved detection of pedestrians and other moving obstacles. Although previous technologies could track and predict movements in a straight line, they were unable to anticipate sudden changes.
Motion prediction often uses "optical flow" algorithms to predict direction and speed based on lateral motion. Optical flow, a type of computer vision, pairs algorithms with cameras to track dynamic objects. The accuracy of optical flow diminishes, however, when people move in unexpected directions.
To improve accuracy, SwRI compared optical flow to other deep learning methods, including temporal convolutional networks (TCNs) and long short-term memory (LSTM). After testing several configurations, researchers optimized a novel TCN that outperformed competing algorithms, predicting sudden changes in motion within milliseconds with a high level of accuracy.
The temporal design uses a convolutional neural network to process video data. SwRI's novel approach optimizes dilation in network layers to learn and predict trends at a higher level. Dilated convolutions are structures that store and access video data for spatial observations.
People draw on experience and inference when driving near pedestrians and cyclists. SwRI's research is a small step for autonomous systems to react more like human drivers.
"If we see a pedestrian, we might prepare to slow down or change lanes in anticipation of someone crossing the street," said Dr. Douglas Brooks, a manager in SwRI's Applied Sensing Department. "We take it for granted, but it's incredibly complex for a computer to process this scene and predict scenarios."
The research team leveraged SwRI's markerless motion capture system, which automates biomechanical analysis in sports science. Using camera vision and perception algorithms, the system provides deep insights into kinematics and joint movement.
Applications for the project, titled "Motion Prediction from Sparse Skeletal Features," include human performance, automated vehicles and manufacturing robotics. The algorithms can work with a variety of camera-based systems, and datasets are also available to SwRI clients.
SwRI's data scientists work in collaborative teams to solve problems for several industries. Their rigorous approach to machine learning system design has led to innovations in automated detection of methane, cancer tumor cells, chemical analysis, traffic hazards and even distant exoplanets.
Robotic Research for Local Motors
Robotic Research LLC, a leading provider of autonomy and robotic technologies to government and commercial customers, announced today its team has recently supported the launch of two new international deployments of Olli, the autonomous shuttle manufactured by Local Motors. The deployments both support campus-based pilot programs, including at the International Training Centre of the International Labour Organization (ITCILO) in Turin, Italy, and the King Abdullah University of Science and Technology (KAUST) in Saudi Arabia. The Olli is equipped with Robotic Research's AutoDrive® autonomy kit, which allows the vehicle to think, perceive and navigate in diverse, mixed-traffic environments.
Every new application and deployment of the Olli shuttle demonstrates its effectiveness in solving transportation needs for customers looking for clean, safe and efficient infrastructure. The versatile autonomous performance in unstructured and dynamic environments like KAUST and ITCILO exemplify the Olli's state of the art mobility," said President of Robotic Research Alberto Lacaze. "This is another great step for our company in playing an important role to bring safer and more efficient public transportation to communities around the world."
Robotic Research's engineers were on-site in Italy and Saudi Arabia over the last two months to ensure the effective launch of both programs.
The main route of operation for each location includes:
KAUST – A horseshoe route that includes a 1.9 mile loop circling the KAUST campus, including four loading zones throughout the trip.
ITCILO – An on-campus route that includes four loading zones.
Robotic Research's AutoDrive autonomous kit provides driver-warning, driver-assist and fully autonomous functionality on surfaces ranging from urban-improved road to off-road terrain. The system retrofits ground vehicles of all sizes, from small, portable robots to large trucks. All of these functions occur while the vehicle is collecting and analyzing data to better enhance the future of autonomous vehicles and local transportation. Robotic Research's AutoDrive supports various autonomy programs in commercial and government sectors and is currently operating in communities and cities around the globe, including 30 states and four continents.
NeoPhotonics Long Range Lidar
–NeoPhotonics Corporation (NYSE: NPTN), a leading designer and manufacturer of advanced hybrid photonic integrated circuit based modules and subsystems for bandwidth-intensive, high speed communications networks, today announced that it is sampling high power Semiconductor Optical Amplifiers (SOAs) and Narrow Linewidth (NLW) Distributed Feedback Lasers (DFB) lasers for long range automotive Lidar applications.
NeoPhotonics SOAs and NLW lasers operate in eye-safe wavelength regions, and these offerings feature 1550nm wavelength SOAs with >24 dBm (>250mW) output power along with 1550nm NLW-DFB lasers that enable automotive Lidar systems to "see" considerably farther than 200 meters, thereby significantly enhancing safety.
Current Lidar systems for autonomous vehicles use expensive discrete optical components and employ direct detection measurement of the reflected light intensity, which limits range and sensitivity. Next generation Lidar systems will use "coherent" technology, which was pioneered by NeoPhotonics for communications networks, to greatly increase the range and sensitivity by measuring the phase of the reflected light. Coherent Lidar systems are fabricated using chip-scale manufacturing to reduce costs and enable high volume.
Chip scale manufacturing requires coherent Photonic Integrated Circuits (PICs) powered by low phase and intensity noise semiconductor lasers and high output power semiconductor optical amplifiers. Narrow linewidth and low phase noise lasers enable the precise phase measurements required by coherent detection and optical amplifiers to boost the optical signal power for long reach detection. When combined with coherent PIC receivers, high power SOA and NLW-DFB lasers enable coherent Lidar transceivers for high volume manufacturing.
"Our laser components are key elements for chip-scale Lidar systems that can be manufactured in high volumes," said Tim Jenks, Chairman and CEO of NeoPhotonics. "Lidar architectures based on coherent technologies have the advantage of leveraging high volume, chip-scale technologies developed by NeoPhotonics for telecommunications and data center interconnect applications. Laser components are manufactured in our internal fabs and utilize our advanced hybrid photonic integration technology for high performance and high reliability, allowing system integrators to quickly leverage coherent technology and its established manufacturing supply-chain for Lidar applications," continued Mr. Jenks.
Oxbotica Partners with Cisco
Oxbotica, a global leader in autonomous vehicle software, and Cisco have partnered to demonstrate how OpenRoaming can unlock the potential of fully-connected autonomous vehicle fleets, enabling the seamless and secure sharing of high-volume data while on the move
Autonomous vehicles (AVs) make 150 independent vehicle detections every second and generate up to 80GB of data per driven-hour from sensors such as LiDAR, cameras and RADAR as well as Advanced Driver Assistance Systems (ADAS) logs. This constant activity means amassing 1.2TB of data in a 16-hour day – the equivalent of over 500 HD movies or over 200,000 songs – much of which is gathered when the vehicle returns to base.
By 2024, over 70 million new connected vehicles will enter the market every year, with each required to upload and download 8.3GB of data per day, including streamed infotainment, HD navigation, vehicle telemetry and ADAS settings – as well as safety critical information like severe weather updates or passenger ill health. By comparison, the average smartphone will contribute just a fifth of this daily volume.
Stretched across an autonomous fleet, which could include hundreds or even thousands of vehicles in a city or region, this would produce an abundance of data beyond that which could be shared efficiently and cost-effectively using existing 4G, or emerging 5G, networks. Oxbotica has already started work on addressing this challenge with on-road trials taking place in Stratford, East London last September.
OpenRoaming offers the ability to unlock solutions to the large data transfer challenge for autonomous vehicle fleets. OpenRoaming, a Cisco-initiated federation of providers utilising standards-based wireless technology, enables devices, whether it be smartphones or AVs, to automatically connect to trusted Wi-Fi hotspots and networks without the need to enter usernames and passwords, instead using embedded credentials issued by identity providers – in this case OEMs or AV software companies. OpenRoaming is particularly suited for connected vehicles, with opportunities for Wi-Fi hotspots to be deployed in locations such as gas stations, EV charging locations, parking structures and vehicle service centers.
The Next Generation Connected Vehicles Co-Innovation trial collaboration with Cisco demonstrates how Oxbotica customers will be able to access, customise and integrate the world's leading mobile autonomy IP into their own products. The platform to be tested is designed to be fully-scalable, capable of being deployed across various fleet networks no matter the size or location, while delivering cost-effective and secure data offload.
Read all autonomous vehicle news.
SUBSCRIBE
You are welcome to subscribe to receive emails with the latest Autonomous Self-Driving Driverless and Auto-Piloted Car News , you can also get weekly news summaries or midnight express daily news summaries.
[newsletters_subscribe lists="8, 20, 21, 10, 3, " list="checkboxes"