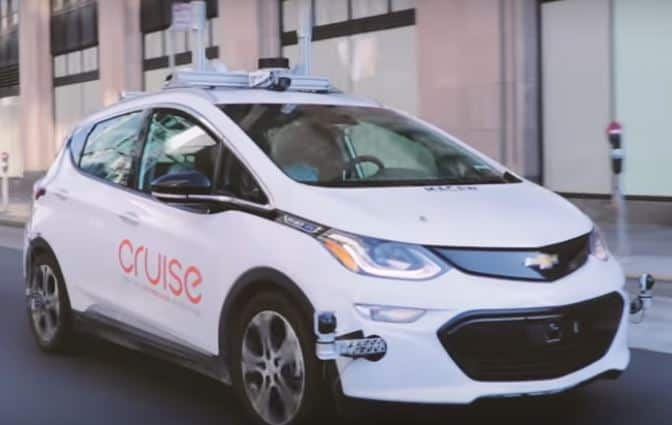 The California Department of Motor Vehicles is heeding a warning from Consumer Watchdog and has just dropped language suggested by General Motors from its proposed robot car regulations that would have let self-driving car automakers escape liability for crashes and shift the burden to consumers.
 "DMV's removal of GM's proposed text is a major victory for consumers," said
John M. Simpson
, Consumer Watchdog's Privacy and Technology Project Director, "but the proposed regulations still remain a threat to safety on our highways.  They simply do not enact any enforceable safety standards, but rely on totally voluntary federal policy. The Trump Administration can't even be bothered to appoint an administrator for the National Highway Traffic Safety Administration."
The DMV's rejection of the GM's regulatory language late Thursday came in the week the automaker was displaying its robot cars to the media in San Francisco and was touting plans for its Cruise division to roll out a robot car taxi service in 2019.
"The DMV must put safety first and closely monitor what GM is doing as it uses our public streets as its private laboratory," said Simpson on Friday. "DMV almost succumbed to GM's influence on liability; they can't be allowed to kowtow to industry in the future."
Consumer Watchdog had warned that Sec 228.28 of the proposed regulations with the GM language would "let robot carmakers railroad consumers" into being liable for car crashes when the robot driver fails. The nonpartisan, nonprofit public interest group said the proposed rule exceeded DMV's authority.
"Consumer Watchdog advises that you not succumb to GM's power grab, but follow the law," Consumer Watchdog's earlier letter said. "We urge you to withdraw Sec. 228.28 as you do not have authority to propose it.  Failure to do so will most certainly result in a time-consuming legal challenge to your regulations."
In its Statement of Reasons, the DMV give this explanation for the removal of the GM language:
"Many comments received during the 45-day comment period and in response to the Notice of Modification recommended that the department delete this section because existing law provides well-established principles that assist in determining fault and apportioning liability for automobile crashes."
Consumer Watchdog has expressed concern about how the how the GM language proposed by GM Chief Counsel and Policy Director Paul Hemmersbaugh was included. The public interest group's letter said:
"It is the result of the ongoing and troubling federal revolving door between the National Highway Traffic Safety Administration and the auto industry. Before Hemmersbaugh proposed self-serving language on GM's behalf, he was general counsel at the National Highway Traffic Safety Administration.  He wrote the legal opinion in response to a Google query in 2016 that said that a computer system can qualify as the legal driver of a car. He most assuredly had dealings with the DMV when he was a NHTSA regulator.  Now he lobbies for General Motors."
Consumer Watchdog, the Consumer Attorneys of California, the Property Casualty Insurers Association of America (ACIC) and the American Insurance Association (AIA), who are rarely on the same page, all agreed that the manufacturer friendly proposal offered by General Motors was an overreach of DMV's authority, Consumer Watchdog noted.
The modifications in the DMV's autonomous vehicle regulations are open for comment until Dec. 15. View the proposed Nov. 30 modified regulations, notice of modification and statement of reasons here: https://www.dmv.ca.gov/portal/dmv/detail/vr/autonomous/auto