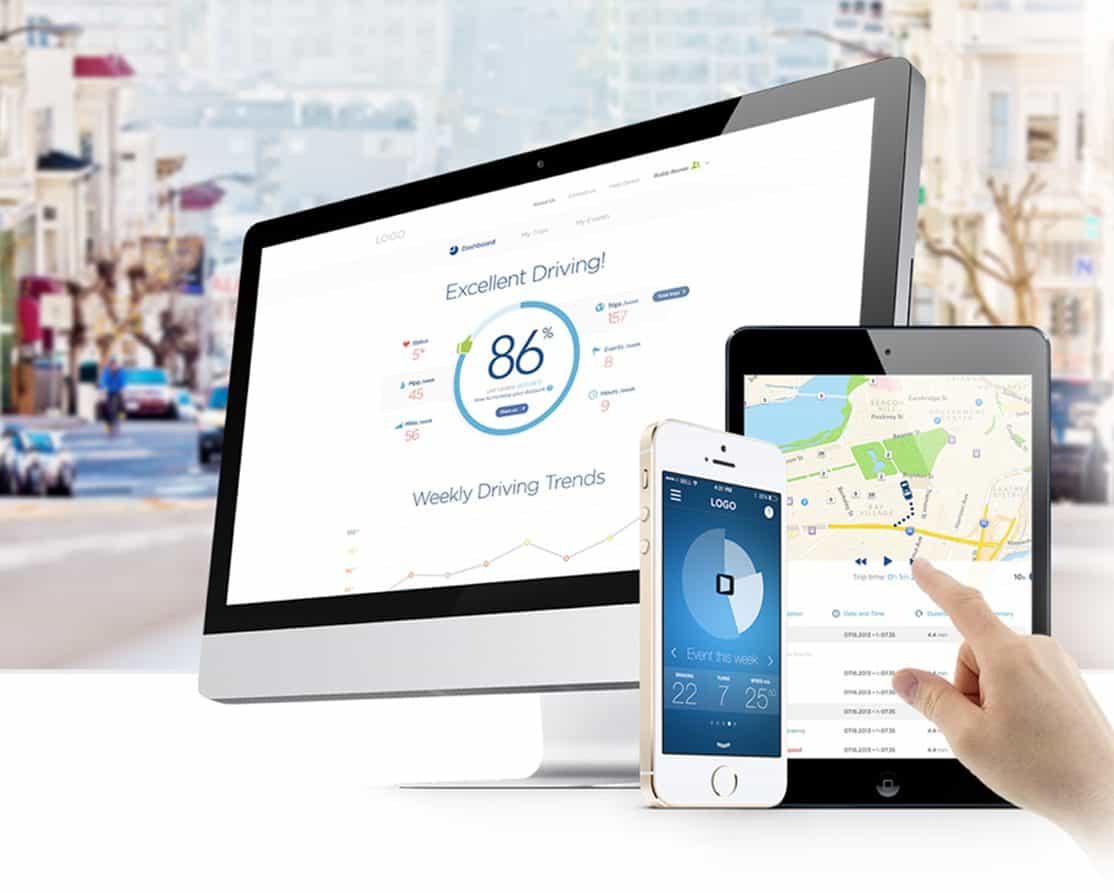 Insurance telematics offers advantages for both the insurance company as well as the insurance buyer according to Nino Tarantino, CEO Octo Telematics in North America. Octo Telematics has a unique view of the telematics industry because they started in Italy with services that compelled drivers to join the program. In a recent interview with AUTO Connected Cars Tarantino tells the history of Octo Telemetics and reveals new services for the future.
The founder of Octo Telematics, Fabio Sbianchi developed the idea for Octo Telematics when he received a huge insurance bill for his wife's car that wasn't driven for two years. He wanted to find new ways to base insurance and driving behavior in 2002. Octo Telematics developed a system that monitored driving but was more like a combination OnStar and LoJack that motivated drivers to sign up for the program because they saw the value of the features, says Tarantino.

In the United States, insurance telematics services developed differently, when Progressive Insurance launched its Snapshot device in which the driver received a discount after his/her driving was monitored by an OBD-II device and then given a report.
In March of 2011, Octo entered the United State's insurance market and opened a office in Boston, Massachusetts. Octo  developed new ways to help drivers drive better such as giving the driver a report on their driving style.
For example, someone likes to drive fast and frequently hard brakes at a stop sign says Tarantino. When the driver sees the report and realizes that it could cost more money, he then slows at the stop sign and brakes more gently.
In fact, Octo research has shown that almost half of drivers when they receive reports about poor driving habits change their behavior.
Unfortunately for American drivers, in the United States insurance pricing is based on age, gender, credit reports and location.
"It's like taking a photograph of the person. With telematics you get a movie of the driver," said Tarantino.
Octo provides different service through different devices including smartphone apps, OBD-II devices and hardwired devices for fleet telematics.
Octo is taking telematics to the next level with a new service— crash and claims management.  The insurer is able to contact the driver immediately when there is crash. Then it knows if there is a mini crash such as just a little ding in the parking lot which may not be expensive to repair. As soon as the insurer gets information on the crash and it then can calculate how much it would cost to fix as well as get diagnostic information about the vehicle.
In the insurance business it is important to get information as soon as possible because what has been found is that after an accident the longer the driver waits to make a claim the higher the cost of the claim. It also helps reduce fraud.
In general, on average the driver saves 10% to 15% with usage-based insurance (UBI). Also UBI has higher a retention rate. In the next few years, the insurance industry will see a transformation on how it can use and get data to better serve the customer, says Tarantino
"Insurers will have a closer relationship with customers as well as provide incentives to the customer," said Tarantino
He spells out the benefits of UBI for insurers as:
Better management and crash assessment with real-time data crash data and claims.
A better picture of the driver's actual risk to reduce costs.
Increased loyalty from the ability to market services and monetize additional service to the consumer.
The benefits of UBI for drivers:
Discounts on insurance.
Learning to drive better and get help when you need it.
Free services for drivers such as loyalty programs for discounts on gas coffee or travel services. Insurance companies can offer drivers OBD-II services without paying for the device or a subscription. These types of program from the automakers can cost hundreds of dollars a year. Drivers can get vehicle diagnostics, geo-fencing, real-time alerts and vehicle locating from their insurance company building trust and loyalty.
The first thing people ask Tarantino is if they going to save money on their insurance company. Those that sign up for programs usually do save something.
"If you don't get a discount, the worst thing that can happen is they have the same price," concluded Tarantino.
Octo Telematics recently released a suite of new telematics products for connected cars – for in-vehicle solutions and mobile solutions via Octo Glimpse, Octo Vantage and Octo Surround.