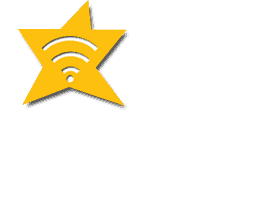 It was an interesting week in connected car news with many stories that were too short to report about Android Auto, Daimler, Mercedes-Benz, Verizon, AAA, Verizon, Ford and NIVIDIA.
 Android Auto Connectivity in More Countries
Android Auto support is expanding to  18 new countries – Argentina, Austria, Bolivia, Brazil, Chile, Colombia, Costa Rica, Dominican Republic, Ecuador, Guatemala, India, Panama, Paraguay, Peru, Puerto Rico, Russia, Switzerland, Uruguay, and Venezuela. Puerto Rico has also been added to the list.
Google warns Android Auto is available for newly purchased vehicles, and may be offered as a standard feature or optional feature. Availability is subject to change and may vary based on geography and trim level.
Mercedes-Benz Success Overshadowed by Missing Links
Daimler's shareholder meeting was dispruted by a fight over sausages for the "wurst" shareholder meeting ever, called the Bratwurst Brouhaha or Frankfurter Fracas in Berlin. A shareholder put several sausages into a box and a female shareholder told him not to do it.
Daimler had 12,500 of sausages for 5,500 investors attending the meeting who frankly loved Saitenwuerschtle that are considered a delicacy. A fight ensued, the police were called and the woman filed a complaint for slander.
"We are, and we will remain, pioneers of mobility," said Dr. Dieter Zetsche, Chairman of the Board of Management of Daimler AG and Head of Mercedes-Benz Cars with no mention of being pioneers in catering or missing links.
Verizon Telematics Support Mercedes-Benz for Free for 5 Years
Although investors fought over free sausages, Americans get Verizon connections for free for five years. Verizon Telematics continues to support Mercedes-Benz, and the mbrace Connect platform that will be offered for free for  five years in all model 2016 and newer Mercedes-Benz vehicles.
Uber for Females Only
Uber driver Michael Pelletz is launching a new ridesharing service with a twist with women drivers for women passengers. Chariot for Women will be active in the Boston area on April 19. Drivers are check for criminal records There is security token for the driver and passenger. It will pick up children under 13. The service is also asking social media for a new name.
Cheaper Car Ownership
Due to falling gas prices, the annual cost to own and operate a vehicle in the United States has fallen to a six-year low of $8,558 according to AAA's 2016 Your Driving Costs study. This year, a driver can expect to spend 57 cents for each mile driven, approximately $713 per month, to cover the fixed and variable costs associated with owning and operating a car.
Manual Transmission Use Declining
According to Swapalease the number of manual transmission vehicles driven by Americans has dropped roughly 22% since 2012.
Ford Visor Lights for Police Cars
To make it more difficult for drivers to see Police car lights in their mirrors. Ford announced it will offer a new, factory-installed front interior visor light bar that provides a stealth appearance for police agency patrol vehicles.
NIVIDIA to Drive Roborace Cars
NIVIDIA announced that the company's DRIVE PX 2 AI supercomputer will be used cars that willcompete in the Roborace Championship, the first global autonomous motor sports competition, NVIDIA CEO Jen-Hsun Huang announced at the NVIDIA GPU Technology Conference, in Silicon Valley.
DRIVE PX 2 provides supercomputer-class performance — up to 24 trillion operations a second for AI applications — in a case the size of a lunchbox. And such a small box is exactly what these racecars need.