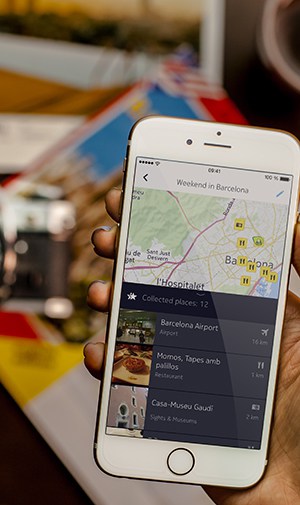 Mapping service HERE, will work with Finnish traffic agencies to lead a pilot project where vehicles communicate safety hazards to others on the road, starting in 2016
Safety hazards such as black ice or an animal on the road, sudden traffic build-up, or an accident will be communicated via mobile wireless networks and the cloud.
At first, drivers will voluntarily share notifications about safety hazards and changing road conditions by smartphones. Eventually, the goal is to send data via a cloud from on-board sensors and the surrounding road infrastructure to other vehicles and smart devices on the road.

HERE was appointed by the Finnish Transport Agency (FTA) and Trafi, the Finnish Transport Safety Agency, to lead the pilot, called Coop, and will work together with traffic information management service company Infotripla in implementing it.
The project will be the first to implement a road hazard warning messaging system as described in the Intelligent Transportation Systems (ITS) Directive set out by the EU.
HERE is also developing next generation high definition (HD) and live maps to be deployed in highly automated vehicles in 2018.
Nokia HERE mapping with live traffic is integrated into the Jaguar XF, InControl Touch Pro Infotainment System.
HERE, a mapping navigation app with offline maps, navigation and search, is now available to download for free from the App Store for iOS 7 and iPhone 4S-5/5c/5S-6/6+.