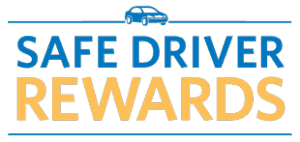 After starting to charge a premium for bad drivers who use the Progressive Snapshot service, Progressive shot back with a new ad campaign and survey, showing how much people want auto insurance based on how well they drive.
Meanwhile, Liberty Mutual has started a pilot program, giving away free Automatic OBDII monitoring devices to those who hope for potential discounts in the state of Connecticut Other insurance discount opportunities are showing up from telematics services such as SYNC, OnStar, OBDII service providers and insurance companies, a full list follows the survey results.
The Progressive survey revealed that the most prefer usage-based insurance (UBI) as a fairer way to price insurance, versus the traditional insurance rating variables such as age, geographic location and driving history.
84% believe bad drivers should pay more for their auto insurance.
Almost 80% agree that usage-based insurance is a fairer way to price insurance.
90% of consumers ages 18-34 are willing to try usage-based insurance.
More than half don't realize they're paying higher rates due to others' bad driving and 85 percent would be upset to learn they're being charged more because of it.
Progressive contends the individual driving habits that are most predictive of insurance losses. The result of previous ways to set insurance rates was Rate Suckers pay less than the risk they present, and good drivers paying more to cover the costs.
Snapshot is Progressive's optional Pay As You Drive insurance program.Drivers currently earning a discount with Snapshot are saving an average of $150 per year.  Progressive plans to roll out a new program to additional states this year offering a discount just for signing up, as well as bigger discounts for more drivers.
Here's a list of other insurance discounts and devices:
AT&T Audiovox Car Connection Elite with Car Connection 2.0 and the companion app. Car Connection 2.0 will enable users to receive insurance discounts.
Verizon Vehicle service that uses an OBDII device, a Bluetooth-enabled speaker attached to the visor and a smartphone app. Verizon reported that there will be a monthly membership fee and discounts to members.
With the OnStar new driving program, shares results Progressive through its Snapshot program, which may lead to discounted insurance offers. OnStar vehicles can also be enrolled in State Farm or Allstate vehicles.
Zubie Perks states that it gives drivers exclusive discounts on everything from car insurance, oil changes, roadside assistance and more- to truly make driving less expensive.
Liberty Mutual is starting a pilot program with Automatic.
State Farm offers services that use  basic information from a vehicle's OnStar or SYNC communication service, or In-Drive device, to calculate a discount  which could be up to 50%.
Allstate offers Drivewise smartphone app or device which collects information on driver behaviors. Receive an initial 10% discount when you sign up for the program. At each policy renewal Drivewise users discover the extent of discounts with a discount up to 30%. (Discounts may not be available in California or North Carolina).
Here's the problem, sometimes you may wind up paying more for insurance with some of these devices. Allstate on its website notes those who have a 7,500 mile or less discount may be charged more if the mileage is over 7,500 miles.
Progressive has increased premiums for drivers with bad driving scores. Sometimes OBDII devices on older cars can inaccurate.
What has your experience been with OBDII connected devices and insurance discounts? Is it worth it?