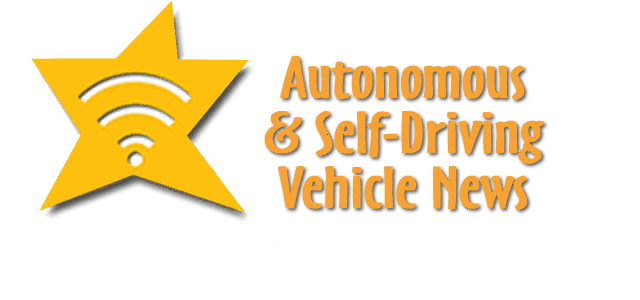 In autonomous and self-driving vehicle news are Waymo, Torc Robotics,  aiMotive, Applied Intuition, Mercedes-Benz and BMW.
aiMotive Partners with RenderPeople
aiMotive, one of the world's most advanced automotive technology powerhouses, working on level-agnostic automated driving solutions, has formed a collaboration with RenderPeople, the company behind the most extensive library of photorealistic human 3D models.
While being physically based and deterministic is essential for a perception development and testing simulator, such as aiSim, asset realism and diversity are also key for ensuring reliable results and replicating real-world variability. With the integration of RenderPeople's library, development teams can now quickly populate aiSim's virtual environments with high-fidelity human models, such as pedestrians, children playing on the sidewalk, construction workers, and many more. With these new 3D assets, more realistic virtual test scenarios and synthetic training data can be created quickly and easily, with great diversity and realism.
Providing more than 4500 human 3D models in different product lines, Renderpeople has already been a go-to source for CGI professionals with a frequent need to deliver lifelike and vivid visualizations for almost 10 years. aiMotive's industry-leading technology is a great lever for Renderpeople to now bring its expertise and extensive library of 3D assets to the simulation and computer vision industry. Having access to hyper-realistic human 3D content is key for creating and augmenting synthetic data or running simulations and allows developers around the world to accelerate the advancement of important technologies like autonomous driving.
"We are always grateful to work with best-in-class partners who can provide added value to aiSim's users by enriching our existing offering", – said Dániel Tósoki, Product Manager of aiSim. "RenderPeople's comprehensive set of high-fidelity human assets is a natural extension to aiSim, as simulating pedestrians with realism and diversity is becoming increasingly important to our customers globally."
"Our products can take synthetic data generation and simulation applications to a whole new level of reality", – said Lukas Lamprecht, CEO of RenderPeople. "Collaborating with a highly innovative and world-leading developer like aiMotive enables us to make our products accessible to a new industry and to contribute significantly to shaping critical technologies that will have a lasting effect on how humans and technology interact."
Select models are already available to aiSim customers off the shelf, while the entire RenderPeople asset library can be imported into aiSim using the documentation provided.
Applied Intuition Acquires SceneBox
Applied Intuition, Inc., a simulation and software provider for autonomous vehicle (AV) development, has acquired SceneBox, a data management and operations platform built specifically for machine learning (ML). The core team of Caliber Data Labs, Inc., the creator of SceneBox, will join the Applied team.
The SceneBox platform enables engineers to train better, more accurate ML models with a data-centric approach. To successfully train production-grade ML models, teams rely heavily on high-quality datasets. When working with enormous unstructured data, finding the right datasets can be difficult, time-consuming, and costly. SceneBox lets engineers explore, curate, and compare datasets rapidly, diagnose problems, and orchestrate complex data operations. The platform offers a rich web interface, extensive APIs, and advanced features such as embedding-based search.
"We are thrilled to welcome Yaser and the SceneBox team to Applied," said Qasar Younis, Co-Founder and CEO of Applied Intuition. "When we learned of Yaser's vision and our complementary product strategies, we immediately wanted to join forces. The SceneBox team brings a wealth of knowledge and experience in ML and data ops that will help strengthen our offerings. We look forward to working together and better serving our customers."
"We are proud to be a part of the Applied team and the company's mission to accelerate the world's adoption of safe and intelligent machines," said Yaser Khalighi, Founder and CEO of Caliber Data Labs. "Autonomy is a data problem. I am confident that our joint expertise will allow customers to spend less time wrangling data and more time building better ML models."
DLA Piper LLP (U.S.) served as legal counsel to Applied Intuition. Fasken served as legal counsel to Caliber Data Labs.
Mercedes Makes AV Talk Appearance at SXSW
Markus Schäfer, Mercedes-Benz's CTO, visited the 2023 South By Southwest® (SXSW®) Conference to discuss the future and current state of automated driving with its technology partners Austin Russell, CEO & founder of Luminar and RJ, CEO of ZYNC. Attendees learned how automotive technology is enriching customers' lives and providing more time to do the things they love, like connecting with friends and family, listening to music, or watching movies.
Participants discovered innovative technologies seamlessly integrated with timeless automotive design, including chip-to-cloud architecture that enables the safety, security, scalability, and connectivity needed for future automated driving and infotainment features.
Markus Schäfer explained how Mercedes-Benz gives back valuable time to customers who are using the conditionally automated driving system DRIVE PILOT[1] that has been launched in Germany in May 2022 and will hit U.S. roads in Nevada and California later this year.
[1] Conditionally automated driving under certain conditions, esp. in heavy traffic or congestion situations on suitable motorway sections up to a speed of 60 km/h. Availability and use of DRIVE PILOT features on motorways depends on options, countries and applicable laws.
Torc Robotics Acquires Algolux
Torc Robotics, an independent subsidiary of Daimler Truck AG and a pioneer in commercializing self-driving vehicle technology, recently announced that it has signed an agreement to acquire Algolux Inc. Torc is acquiring Algolux for its award-winning intellectual property and expertise in the areas of computer vision and machine learning.
"On the path to commercialization of our autonomous-ready Freightliner Cascadia, with Torc's virtual driver, we never stop improving safety. We are convinced that Algolux with its perception capabilities can bring us one step closer to reach our goal to safely and reliably bring SAE Level 4 autonomous trucks into series production in the USA within this decade", says Joanna Buttler, Head of Autonomous Technology Group at Daimler Truck AG.
"We're thrilled to welcome Algolux to the Torc family," says Peter Vaughan Schmidt, Torc CEO. "Algolux's technology, at the intersection of deep learning, computer vision, and computational imaging, will help Torc strengthen key capabilities toward our commercialization of Level 4 autonomous trucking."
"Torc shares in our commitment to create robust technology to realize the potential of autonomy and help save lives, which is one of the many reasons why joining forces makes sense for our teams," says Allan Benchetrit, Algolux president and CEO. "Algolux's established team with deep expertise in Artificial Intelligence/Machine Learning (AI/ML) talent and perception complements Torc's already experienced engineering team."
Algolux has been consistently recognized for excellence in its field and has been named to the 2021 CB Insights AI 100 List of the world's most innovative artificial intelligence startups. Torc has been working closely with the company for over a year on multiple perception concepts and methods for robustly improving object detection and distance estimation, while evaluating synergies between the two companies. Robust perception technology is key to helping Torc's autonomous system correctly identify objects in difficult visual conditions such as low light, fog, or inclement weather. Algolux software is currently operating on initial Freightliner Cascadia test vehicles in the U.S. and is being included in areas of Torc's software development efforts.
"This acquisition brings together Algolux's end-to-end AI stack, from photons to behavior, with Torc's pioneering autonomous technology. Add in a tightly integrated OEM truck platform and you have a dream scenario," said Felix Heide, Algolux CTO. "While many think of autonomous transportation as futuristic, this winning combination will help bring to market a commercially viable, safety-critical long- haul trucking application at scale."
Algolux is headquartered in Montreal, Canada, with offices in Palo Alto, CA, and Munich, Germany. The transaction will close after the parties complete various pre-closing activities, including any required approvals.
 Waymo Publishes Safety Paper

For many years, Waymo has relied on an established safety framework — a comprehensive set of methodologies that we use to assess the safety of technology and operations and that guides the deployment of the Waymo Driver.
They state "Our robust safety framework has enabled us to launch the world's first fully autonomous ride-hail service, Waymo One, and expand our 24/7 operations with no human driver across multiple major U.S. cities. Today, residents of Metro Phoenix and San Francisco rely on Waymo to commute, run errands, meet friends and get a safe ride home as part of their daily lives."
Waymo worked to earn public trust by consistently sharing information about its safety methodologies and safety performance data and encouraging greater transparency across the industry. At the national level, Waymo long advocated for a regulatory approach based on a detailed and comprehensive safety case. To further demonstrate the company's commitment and deepen the dialogue with policymakers and regulators, Waymo is publishing a new paper describing Waymo's approach to building a reliable case for safety — a novel and thorough blueprint for use by any company building fully autonomous driving systems.
The automotive industry has the largest number of robots working in factories around the world: Operational stock hit a new record of about one million units. This represents about one third of the total number installed across all industries.
Red new paper.
Robots Are Busy in Automotive
Robot density is a key indicator which illustrates the current level of automation in the top car producing economies: In the Republic of Korea, 2,867 industrial robots per 10,000 employees were in operation in 2021. Germany ranks in second place with 1,500 units followed by the United States counting 1,457 units and Japan with 1,422 units per 10,000 workers.
The world´s biggest car manufacturer, China, has a robot density of 772 units, but is catching up fast: Within a year, new robot installations in the Chinese automotive industry almost doubled to 61,598 units in 2021- accounting for 52% of the total 119,405 units installed in factories around the world.
Electric vehicles drive automation
Ambitious political targets for electric vehicles are forcing the car industry to invest: The European Union has announced plans to end the sale of air-polluting vehicles by 2035. The US government aims to reach a voluntary goal of 50% market share for electric vehicle sales by 2030 and all new vehicles sold in China must be powered by "new energy" by 2035. Half of them must be electric, fuel cell, or plug-in hybrid – the remaining 50%, hybrid vehicles.
Most automotive manufacturers who have already invested in traditional "caged" industrial robots for basic assembling are now also investing in collaborative applications for final assembly and finishing tasks. Tier-two automotive parts suppliers, many of which are SMEs, are slower to automate fully. Yet, as robots become smaller, more adaptable, easier to program, and less capital-intensive this is expected to change.
BMW Digital Virtual iFactory
BMW Group has taken factory planning to new heights – setting the latest milestone in the digitalisation of automotive manufacturing. More than two years before the official launch of series production, vehicle manufacturing is already underway in the future plant Debrecen – virtually, at least, as Debrecen is the BMW Group's first facility to be planned and validated completely virtually. The ground-breaking and innovative planning concept was realised in collaboration with its partner NVIDIA. The future plant Debrecen is scheduled to open in 2025. Construction has just begun, and the new facility is scheduled to produce the BMW Group's next generation of all-electric models: the Neue Klasse.
BMW Group is taking a digital-first approach to validate and optimize complex manufacturing systems across its production network using NVIDIA Omniverse Enterprise, a platform for building and operating 3D industrial metaverse applications, to run real-time digital twin simulations to optimise layouts, robotics and logistic systems virtually. Omniverse will be extended across the BMW product network around the world.
"Virtualisation and artificial intelligence are accelerating and refining our planning. With the various planning systems consolidated within a digital twin, our teams around the world can now work together in real-time and make decisions faster and on a more solid foundation," Milan Nedeljković explained. "This makes us much quicker and more efficient and saves on costs as well."
"Digitalization is moving fastest in the automotive industry and BMW has been a leader in advancing this vision," said Jensen Huang, founder and CEO of NVIDIA. "We are partnering closely with BMW, using NVIDIA Omniverse to help streamline their manufacturing processes, enhance collaboration and further efficiency. Our collaboration will continue to push the frontiers of virtual integration for the next generation of smart, connected factories around the world".
In a joint demo at the NVIDIA GTC, a global conference for the era of AI and the metaverse, Milan Nedeljković, took Huang on a virtual planning session for the new body shop. Nedeljković described the real-time collaboration between the different BMW Group planning departments and their partners as a "revolution in factory planning", delivered on NVIDIA's Omniverse – which had enabled the first virtual start of production.
Engineering and planning experts from the two companies, both leaders in their respective fields worked, in close collaboration to help BMW build Omniverse applications that meet the BMW Group's specific requirements. The virtual planning approach for the new vehicle plant is now considered a blueprint for all future planning processes at the BMW Group.
Virtual planning facilitates global collaboration – rollout starts end of March
NVIDIA Omniverse makes collaboration across sites and time zones easier and supports the planning and design of structures, production systems and processes at an entirely new technological level. It works as a "cockpit", offering quick, easy access to the digital planning worlds of BMW. At the end of this month, Omniverse, which is both cloud-based and cloud-agnostic, will be available to BMW experts in various technologies and planning departments.
Consistent virtual planning of highly complex vehicle production processes represents the BMW Group's next important step in the transformation to the BMW iFACTORY. First introduced in early 2022, the concept of the iFACTORY is described by Nedeljković as "our masterplan for the automotive production of tomorrow".
Based on a completely new vehicle architecture, the Neue Klasse heralds the fundamental transformation of production to the BMW iFACTORY. It began in 2020, when all of the BMW Group's vehicle and engine plants were 3D-scanned. Since November of that year, more than seven million square metres of indoor and 15 million square metres of outdoor production space have been scanned. Subsequent modifications can be integrated into the digital world with a re-scan, to ensure the available data is always up to date.
Meanwhile, virtual planning is under way for the roughly 1.4 km2 production hall for the Neue Klasse in Debrecen, where the success of the virtual start of production is a testament to the high standards that can be achieved through the digitalisation of the planning process. NVIDIA Omniverse allows production experts to use live data both in-house and with suppliers on the detailed planning and optimisation of processes and individual systems – without compatibility issues. It makes structure and facility data easy to retrieve and integrate with equipment and assembly line data. In the future items and part numbers for production materials will be available as well. What's more, layout options – for instance for robots in work cells, or for the various areas of logistics – can be played through in real-time, photorealistic simulations and adapted as required. And with Omniverse, any modifications are evaluated, validated and implemented in real-time. The platform also will allow suppliers to be involved in decision-making and integrates the tried-and-tested design and planning tools that BMW has been using to date. These are made by various producers and include Bentley Systems MicroStation for layout planning, ipolog for logistics planning, Siemens Process Simulate, Dassault Systemes CATIA for vehicle design and Autodesk Revit for building planning, with more tools to follow.
Over time all the relevant product, process, quality and cost data will also gradually be available in Omniverse alongside the development, planning and production processes. There will also be further developments to the platform, which are expected to include "invisible" processes such as the consumption of energy and resources.
Omniverse will enhance digital operations as well – a crucial stage that is already being tackled by BMW Group and NVIDIA teams. In the future, this will allow operational faults to be localized in a matter of seconds and thus prevent longer production downtimes. It is also an important step towards, for example, integrating and automating virtual commissioning of new systems into a continuous planning process.