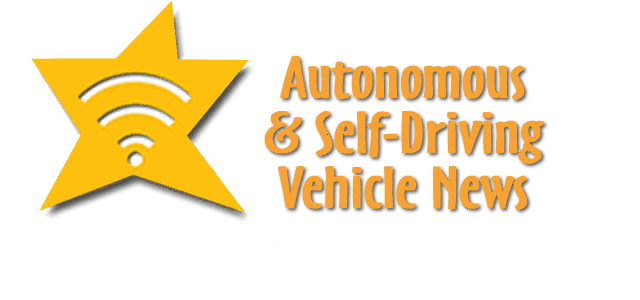 In autonomous and self-driving vehicle news are May Mobility, Gatik, Cruise AV, Ouster, Seoul Robotics, PeachTree Corners, Baidu and Mujin.
May Mobility Launches 3rd Gen AV Tech
May Mobility, a leader in the development and deployment of autonomous vehicle (AV) technology, announced the launch of its third-generation autonomous driving system, another significant step on the path to driverless commercial operations that will improve safety, efficiency and rider satisfaction. Improvements include increased speed, tele-assist capabilities and improved detection accuracy.
May Mobility's technology improvements benefit communities and riders in urban, suburban and rural areas who have access to cutting-edge transit. The company's autonomy stack includes its third-generation vision stack, next-generation pedestrian modeling and other improvements that allow the vehicle to navigate smoothly through a variety of interactions and situations.
"The fundamental thesis behind May Mobility is to make public transit better than taking a personal car. By improving the quality and scope of our autonomy system and delivering a more efficient service, we can gradually reduce the need for personal car ownership," said Edwin Olson, CEO of May Mobility. "These strides will further enable MPDM to scale on our path to commercial driverless operations."
May Mobility's autonomy stack advancements include:
Next-Gen Pedestrian Modeling—Improved pedestrian modeling that enables the system to make more robust predictions about pedestrian behavior in complex environments. May Mobility's vehicles can operate more efficiently in downtown environments where dozens of pedestrians move and interact in many different ways, like downtown 

Ann Arbor

. Specifics include the ability to safely navigate through intersections with high pedestrian traffic and smoothly respond to pedestrians who are jaywalking or otherwise violating the rules of the road.
Enhanced Policies for Smoother Rides—Added more lateral—or within-lane—movement policies to its MPDM technology. These additions allow the vehicle to move smoothly through crowded streets, moving slightly to the right or left within the lane to avoid minor impediments. The smooth and subtle movements feel human-like.
Tele-Assist—Rolled out enhanced tele-assist capabilities that help the vehicle through tricky popup situations, such as construction, to make sure riders can get to their destination on time or faster. May Mobility's approach to tele-assist combines in-the-moment human insight with the company's MPDM. The vehicle remains autonomous throughout the assistance while the human operator serves to monitor the environment to ensure that the vehicle remains within its designed operating parameters and approves actions that the vehicle proposes to take. Additionally, the May Mobility tele-assist operator can provide hints to the autonomy system that are used to generate alternative routes through a complex situation.
On-Vehicle Traffic Light Detection—Version two of the company's on-vehicle traffic light detection (OVTL) improves safety with increased precision in challenging lighting conditions such as early morning and late evening. Enhanced vision also detects non-working traffic lights so the vehicle knows to treat them as stops.
"A successful AV service needs to be useful, safe and verified. We rigorously test our technology to ensure that it can handle the wide variety of factors and stimuli presented, whether on a busy street downtown or on a quiet rural road," said Jacob Crossman, vice president of autonomy for May Mobility. "These updates prepare May to launch driverless commercial operations by the end of the year."
May Mobility offers on-demand service in urban, suburban and rural settings. In line with the company's commitment to providing sustainable transit solutions, the point-to-point transit groups riders heading in the same direction. This reduces travel and wait times, provides customers with a more convenient, personalized service, and transit operators with greater flexibility and efficiency.
Gatik Collaborated with Kroger Dallas
Gatik, the market leader in autonomous middle mile logistics, today announced a multi-year commercial collaboration to transport customer orders within Kroger's Dallas distribution network.
Under the collaboration, Gatik's medium-duty autonomous box trucks will transport fresh, customer-favorite products from a Kroger Customer Fulfillment Center (CFC) in Dallas, Texas, to multiple retail locations. Gatik's industry-leading autonomous trucks each feature a cold chain-capable 20' foot box designed to transport ambient, refrigerated and frozen goods quickly, safely and efficiently. The collaboration involves consistent, repeated delivery runs multiple times per day, seven days per week across Kroger's Dallas distribution network, while unlocking the advantages of autonomous delivery for Kroger's customers: Increased speed and responsiveness when fulfilling e-commerce orders, reduced costs and dedicated capacity across the supply chain's middle mile. The operations will launch in Q2, 2023.
"Kroger's commitment to redefining service levels for its customers through innovative technology meant that our collaboration came together very quickly," said Gautam Narang, co-founder and CEO, Gatik. "We're deeply familiar with operating our autonomous fleet within the Dallas ecosystem, and we're very excited to bring that experience to support Kroger in its mission to reshape the future of goods delivery."
"We are so excited to see Gatik trucks starting to deliver groceries throughout our Dallas division," said Raúl Bujalil, VP Supply Chain Strategy and Technology Enablers. "These autonomous box trucks will help us continue our commitment to creating a seamless shopping experience – where customers can access their favorite fresh foods, with zero compromise on value or convenience."
Gatik's autonomous middle mile solution will help support Kroger by meeting customers' immediate needs whether they shop online or in-store, providing access to goods faster and more reliably than ever before.
Since launching commercial operations in 2019, Gatik has delivered half a million customer orders, leveraging its commercial-grade autonomous technology to transport freight safely and efficiently on the middle mile. Gatik provides Autonomous Transportation as a Service (ATaaS) daily for customers across multiple markets including Arkansas and Ontario, and is continuing to densify its commercial presence in the state of Texas to meet intense customer demand.
Bay Area Teamster Ends Working with Cruise AV
Bay Area Teamsters declared an end to an exploratory alliance with Cruise AV, a San Francisco-based tech company that opposed vehicle safety legislation during a contentious committee hearing on Assembly Bill 316 (AB 316). The proposed legislation, sponsored by the Teamsters, would require human operators to be present in autonomous vehicles weighing over 10,000 pounds.
The bill has widespread, bipartisan support from Californians worried about highway safety, but Cruise AV opposed the legislation during the hearing on March 13 in Sacramento.
"We find it incredible that a prominent player in the autonomous vehicle sector would publicly oppose traffic and highway safety," said Tony Delorio, Secretary-Treasurer of Teamsters Local 665. "A position like that ends our potential partnership with Cruise."
In recent months, the Teamsters and Cruise AV, a subsidiary of General Motors, explored working together to expand a unionized workforce that maintains and inventories the fleet. But at the end of the hearing Monday, Teamster leaders said, "No more," to Cruise AV's outrageous and dangerous behavior.
"We cannot work with partners who will not maintain core principles regarding safety and worker protections," Delorio said. "This legislation is important. Fortunately, the Assembly Transportation Committee moved this bill forward. California Teamster leaders are united in fighting to protect the highest safety standards for California roads, which includes having experienced, trained professionals at the wheel."
Cruise AV courted a relationship with the Teamsters to expand its fleet and gain acceptance from elected officials and the public. The Teamsters said the testimony at Monday's hearing runs counter to statements made to the union by Cruise AV in recent weeks.
"The tech industry talks about disruption as a model for advancement and innovation, however, our union draws a red line when that model only serves greedy corporations looking to boost profits by eliminating middle class jobs," said Peter Finn, Western Region Vice President and Secretary-Treasurer of Teamsters Local 856. "Trucks that are driven by robots instead of people threaten the safety of the public. The majority of Californians know that's the truth and they stand with us on this issue."
After the hearing, AB 316 moved out of the Assembly Transportation Committee. It will be vetted through the California Assembly and State Senate later in this year's legislative session.
Teamsters Local 665 represents over 5,000 members throughout the Bay Area in waste management, transportation, and a wide variety of other industries.
Ouster & Fieldin Partner for Smart Farming
Ouster, Inc. (NYSE: OUST), a leading provider of high-performance lidar sensors, and Fieldin, a leading AgTech company with a smart farming platform and autonomous technology, announced the largest known deployment of retrofit autonomy kits for autonomous tractors in the agricultural industry1 following the signing of their multi-year supply agreement. Fieldin has already deployed dozens of kits at its customers' farms and plans to deploy over 100 autonomy retrofit kits on tractors, each equipped with an Ouster OS1, to major customers across the United States in 2023. Ouster shipped 100 sensors to Fieldin at the end of 2022 as part of its binding agreement, and expects to ship several hundred additional sensors through 20242.
Fieldin's deployment of 100 retrofit autonomy kits stands to make it the largest deployment of autonomous tractors in the industry to date. Fieldin's autonomy kits are part of its offering to digitize and transform today's farms into autonomous ones. The autonomy kit offers various levels of automation features that can be unlocked, including auto-steering and other driving assistance capabilities, autonomous spraying, and fully autonomous driver-out functionality in line with rapidly evolving local autonomous driving regulations. These features can drive improved operational efficiency and significant cost reductions, such as up to 87% in chemical savings for high-value crop growers.
Fieldin uses Ouster's OS1 sensors on tractors and other farm machinery for reliable vehicle localization, navigation, and object detection. Fieldin's autonomous solutions sit alongside their Smart Farming Operations platform, providing aggregated data and dashboards to create visibility in real-time and insight for key farm decision-makers, which can strengthen accountability, precision, operations and results. Together, Ouster and Fieldin aim to address common challenges facing the agricultural industry through innovative and scalable autonomous farming solutions.
"Agricultural equipment operates rain or shine, in fluctuating temperatures and dusty environments, and through narrow aisles of crops completing a variety of routine tasks from spraying and harvesting to mowing. Fieldin is modernizing agricultural management from beginning to end to optimize operations and reduce costs, while making a positive global contribution through better food, higher yields, and environmental impact management," said Fieldin Co-founder and Chief Autonomy Officer Yonatan Horovitz. "To achieve this at scale, we needed a lidar sensor for our autonomy kit that was robust, reliable, and cost-effective. Ouster delivers all of that and more with excellent customer support and product availability."
The market for autonomous farming equipment is expected to reach approximately $95 billion by 20273. In the U.S. alone, there are more than an estimated 4 million agricultural machines that can be retrofitted and automated.4 Fieldin has installed more than 10,000 IoT devices on agricultural machinery in the three largest markets for fruit, nuts, and vegetables, and aims to upgrade each of these installations with one of its autonomy kits.
FieldIn's CEO will present at Global AgInvestment in New York City on April 3, 2023.
Seoul Robotics US Office at PeachTree Corners
Peachtree Corners – one of the nation's first smart cities powered by real-world connected infrastructure and 5G – today announced Seoul Robotics has established its United States office in Curiosity Lab at Peachtree Corners. The company's presence in Curiosity Lab will fuel further development of its groundbreaking 3D perception platform, while providing the company with a real-world testing environment along Peachtree Corners' city streets.
"With our 3D smart infrastructure solutions already deployed in areas across the Southeast, establishing an office within Curiosity Lab was the logical next step as we continue to expand our U.S. presence," said William Muller, Vice President of Business Development for Seoul Robotics. "Our sensor-agnostic solutions provide 3D models and real-time perception of intersections, roadways and more. Peachtree Corners' smart city and Curiosity Lab ecosystem is the ideal environment to deploy and test our technologies in a real-world environment. We are looking forward to how this collaboration will advance our technologies, while also aiding the city's goals of creating greener, safer and smarter streets."
Seoul Robotics has developed the most robust 3D perception software on the market, SENSR™, which uses deep learning to identify, track and predict hundreds of objects at once, powering a wide range of infrastructure-based products and solutions. The company's smart city-focused technologies make managing roadways simple, helping city managers improve safety, reduce traffic and decrease vehicle emissions. This partnership reinforces Curiosity Lab's international smart city presence and Peachtree Corners' ever-growing, innovative environment.///
Baidu Permitted for Ride-Hailing in Beijing
Baidu, Inc. leading AI company with strong internet foundation, has been granted the first-ever permits to provide fully driverless ride-hailing service in the Chinese capital Beijing. This marks a major milestone worldwide as the first-ever fully driverless fleet deployed in the capital city of any country. Users can now have access to fully driverless robotaxi service in three megacities in China: Beijing, Wuhan and Chongqing.
With the permits, Baidu Apollo will deploy a total of 10 fully driverless vehicles in Beijing Yizhuang Economic Development Zone. Yizhuang is one of the active centers of autonomous driving in China, with Apollo Go, Baidu's autonomous ride-hailing service platform, currently providing an average of more than 20 rides per vehicle per day within the region, surpassing the average ride volume of traditional online ride-hailing services.
According to the Beijing Municipal Government Work Report for 2023, the city plans to expand the Beijing High-Level Automated Demonstration Area (BJHAD), located in the Yizhuang Economic Development Zone, beyond its existing 60 square kilometers area towards an eventual 500 square kilometers. The city is also exploring pathways to operate autonomous driving vehicles bridging the Yizhuang Economic Development Zone and the city's nearby airport, enabling commercial autonomous driving logistics operations serving the wider Beijing–Tianjin–Hebei region.
Baidu's success in obtaining government permits to operate fully driverless services across multiple cities in China is rooted in the company's decade-long technical exploration in autonomous driving. As of today, Baidu Apollo continues to lead the global competition in autonomous driving technology and is the only Chinese operator ranked among the leading autonomous driving vendors in the world, according to Guidehouse Insights Leaderboard released in Q1 2023.
Baidu has been developing autonomous driving technology since 2013 and has accumulated more than 50 million kilometers testing mileage on Level 4 autonomous driving. The company currently holds over 4,600 patent families for autonomous driving technology, including the greatest number of high-level autonomous driving patents in the world.
Alongside breakthroughs in receiving government permits, Apollo Go has also witnessed continual milestones in its operation. In the fourth quarter of 2022, Apollo Go provided 561,000 rides to the public, up 162% year over year. The cumulative rides provided to the public by Apollo Go exceeded 2 million by the end of January 2023, ranking Baidu as the world's largest autonomous ride-hailing service provider. Baidu aims to build the world's biggest fully driverless ride-hailing area in 2023.
Mujin Intros TructBot Shipping & Loading Robot
Mujin, a leading provider of intelligent automation solutions, has announced the launch of TruckBot, a cutting-edge robot designed for truck and shipping container unloading. The robot will make its debut at ProMat 2023 in Chicago, where visitors can witness its capabilities in Mujin's exhibit.
Able to unload up to 1,000 cases per hour, TruckBot is a robot with an unconventional form, built specifically to address the challenges presented by the unloading process of floor-loaded trailers and containers employed at most warehouses and distribution centers.
"TruckBot is a game-changer for warehouses looking to streamline their operations and reduce costs," said Ross Diankov, CEO of Mujin. "The dock door is the largest bottleneck in our supply chain and unloading trailers is back-breaking work. TruckBot will improve safety and effectiveness for warehouses across the globe while unlocking the possibility for true fully-autonomous operations."
TruckBot was designed to attach to standard telescoping conveyors found at many existing loading docks. It reaches up to 52 feet into the truck trailer or shipping container and can handle boxes weighing up to 50 lbs, including containers with packing complexities and Mixed SKU loads.
TruckBot is powered by the MujinController, a state-of-the-art robotics platform that enables it to work autonomously, planning the most efficient paths and movements while minimizing idle time and maximizing productivity.
"The MujinController software is what makes TruckBot truly special," says Diankov. "It enables the robot to operate independently, without the need for manual intervention or oversight, and to make smart decisions about how to optimize its movements and picking strategies."
In Mujin's exhibit at ProMat, TruckBot will be working in collaboration with a Mujin palletizing robot to sort the cases to pallets for storage. Autonomous vehicles will then transport the pallets back to a depalletizing location to reset the cycle.
"TruckBot is the game-changer that the industry has been waiting for," said Diankov. "It is a solution we have been developing for over six years, and we are excited to bring this innovative product to ProMat 2023 and showcase its abilities to the world."
ProMat 2023, one of the largest material handling and supply chain trade shows in North America, will take place from March 20th to 23rd at McCormick Place in Chicago. Visit Mujin's booth, #N7568, to learn more about TruckBot and see it in actio