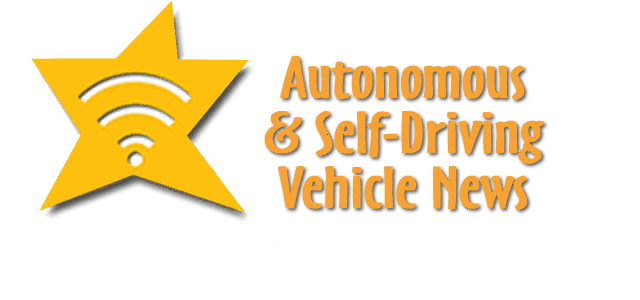 In autonomous and self-driving vehicle news are Tesla, Perrone Robotics, Zoox, BMW, Valeo and Realtime Robotics.

FSD Tesla Recall
NHSTA is requiring Tesla to recall more than 362,000 cars equipped with its "Full Self Driving." NHTSA it feature can increase the risk of crashes by allowing vehicles to "exceed speed limits or travel through intersections in an unlawful or unpredictable manner."  NHTAS also notes it can lead " to an unreasonable risk to motor vehicle safety based on insufficient adherence to traffic safety laws."
Perrone Robotics to Operate in Hawaii
Perrone Robotics, Inc. ("Perrone"), the industry's leading autonomous vehicle (AV) kit and turnkey vehicle solutions provider, announces that they will be expanding their autonomous vehicle capabilities and global reach by providing the first all electric zero emissions, ADA-compliant, and FMVSS-compliant autonomous vehicles (AVs) to operate in the state of Hawaii.
Perrone will be fielding multiple AVs based on GreenPower Motor Company's EV-Star mini E-bus outfitted with Perrone's TONY (To Navigate You) AV product. Perrone has entered into an agreement with Sustainability Partners (SP), a revolutionary Infrastructure as a Service company, to supply the AVs for operation in Hawaii. SP facilitates the purchase of new technology across industries and supplies them to customers at a standardized and affordable rate. SP is under contract with the state of Hawaii to provide fleets of vehicles and related EV infrastructure.
Perrone's modular TONY AV kit and underlying autonomy software allows for flexible adaptation to passenger or goods delivery based EVs complementing SP's mission to convert essential infrastructure into sustainable utilities. This unique pairing allows for automated passenger and goods delivery across a wide range of zero emissions vehicles on a utility basis for deployment across the Hawaiian islands and other parts of the United States.
"We're thrilled to be working with Sustainability Partners to bring automated zero emissions mobility to the beautiful islands of Hawaii." said Paul Perrone, CEO of Perrone Robotics. "These automated all electric vehicles to be deployed with ADA-compliance and that meet federal motor vehicle safety standards, provides accessible mobility for all. Combining these automated EVs with Sustainability Partners' revolutionary Infrastructure as a Service model produces a first in industry for bringing affordable and sustainable transportation models for human-kind today."
Zoox's 1st Robotaxi on Roads without Driver in Foster City
Autonomous Mobility-as-a-Service company, Zoox, announced it completed a key milestone: deploying the world's first purpose-built robotaxi on open public roads with passengers. On February 11, 2023, Zoox conducted the first run of its employee shuttle service in Foster City, California, marking the first time in history a purpose-built autonomous robotaxi without traditional driving controls carried passengers on open public roads.
To reach this milestone, Zoox completed rigorous testing on private roads and received approval from the California Department of Motor Vehicles (DMV) to operate its robotaxi on the state's public roads. To date, Zoox is the only purpose-built robotaxi permitted on California public roads that is self-certified to the Federal Motor Vehicle Safety Standards (FMVSS). Zoox's ground-up design, which does not include traditional driving controls such as a steering wheel or pedals, incorporated FMVSS performance requirements directly into its vehicle and added more than 100 safety innovations not available in today's passenger cars.
"Becoming the first company to operate a purpose-built robotaxi with passengers on open public roads in California is a significant milestone in not only Zoox's journey, but for the autonomous vehicle industry at large," said Aicha Evans, Chief Executive Officer at Zoox. "Today, with the announcement of the maiden run of our autonomous employee shuttle, we are adding to the progress this industry has seen over the last year and bringing Zoox one step closer to a commercialized purpose-built robotaxi service for the general public."
Following the completion of its historic first run, Zoox will deploy its employee shuttle service in its headquarters of Foster City, California. The employee shuttle service will be offered exclusively to all Zoox full-time employees. The robotaxi is capable of transporting up to four people at a time on a public route between Zoox's two main office buildings, traveling up to 35 mph, and handling left-hand and right-hand turns, bi-directional turns, traffic lights, cyclists, pedestrians, vehicles, and other road agents on this route.
"The founding premise of Zoox was that the best way to advance transportation and increase safety on our roadways was to reimagine the full mobility experience. That means going beyond retrofitting today's passenger vehicles with autonomous technology," said Jesse Levinson, Co-Founder and Chief Technology Officer at Zoox. "It is a feat of design and engineering – and the culmination of years of hard work – to drive a purpose-built vehicle, fully autonomously and without safety drivers. With the ability to operate our vehicle on public roads and the deployment of our employee shuttle service, we'll continue to refine and improve our technology and operations as we prepare for our commercial service launch."
In compliance with the California DMV permit, Zoox will first provide its service to its employees. As the company continues to advance its progress and secure additional government clearances, it will expand its service to the general public. To stay up-to-date on the latest news from Zoox and to be the first to hear about its future public service launch, visit zoox.com.
BMW & Valeo Automated Valet Parking

BMW Group and Valeo are taking their long-existing relationship to the next level with a new partnership
In January both companies signed an agreement for a strategic cooperation, which will focus on joint development of next-generation high-end parking user experience for customers on private grounds and parking facilities. Ranging from Automated Maneuver Assistance to Level 41 Automated Valet Parking, all functions will be based on technology and sensors in the car. Infrastructure based services will also be jointly developed to experience fully automated parking and charging in enabled public parking facilities and sites.
The software functions are based on the current automated parking software stack first launched with the BMW iX in 2021. In the next generation it will be further extended by a powerful computing platform hosting the jointly developed algorithms.
"This joint development is an important milestone for the BMW Group with regard to our next generation of automated driving and parking. With scalable L4 parking experiences, we confirm and strengthen our leading position in this domain. To create truly amazing end user functions, state-of-the art software and hardware is needed in all aspects of the digital value chain, as well as the power of a fleet data ecosystem. The BMW Group is excited to further extend its long-lasting partnership with Valeo with this strategic cooperation. We aim to continue delivering world-class driving and parking experiences to our customers," said Nicolai Martin, Senior Vice President Driving Experience, BMW Group.
"We are proud of the long-term cooperation between the BMW Group and Valeo. The co-development and deployment of Automated Parking solutions will permit Level 4 driverless operation in BMW's upcoming series production vehicles," said Marc Vrecko, President of Valeo's Comfort and Driving Assistance Systems Business Group. "Building on already commercialized stack components, this cooperation will leverage our know-how and technologies, such as advanced AI-based computer vision algorithms, and enable us to extend our portfolio to L4 functions as well as into cloud services. Other automakers will be able to join this platform, with BMW once again setting the standard for the most intuitive and pleasant user experience that its customers rightly expect."
Automated Valet Parking (AVP) offers drivers and passengers a fully automated and driverless parking experience. At a drop-off zone the driver leaves the car and the vehicle takes over tasks such as autonomously finding a parking spot, the necessary maneuvers for parking in and out and can also drive back to a pick-up zone to return the vehicle back to the driver. To optimize use of the parking time, additional services like fully automated charging or fully automated washing can be deployed. Such functionalities offer real customers benefits in terms of comfort and safety.
According to the draft of an upcoming ISO standard, Automated Valet Parking solutions will be clustered in two main categories, Type 1 and Type 2 systems. For a Type 1 system, the necessary technologies (incl. all sensors, computing units and algorithms) run on the vehicle while for a Type 2 system, the required technologies (incl. sensors and the AVP management system) are installed in the relevant infrastructure, e.g. parking facility, and the vehicle is controlled by the infrastructure.
The partnership supports both, AVP Type 1 and Type 2, and will strive for the most advanced solutions for next generation parking experiences up to Level 4 according to market and customer requirements.
*"Neue Klasse": the next generation modular platform for the BMW vehicles.
1Level 4: fully automated driving/parking, with no supervision needed by the driver.
Realtime Robotics to Supply BMW
Realtime Robotics, the leader in collision-free autonomous motion planning for industrial robots, announced that it has been named an official supplier for the BMW Group.
This designation means that the company's innovative robot motion planning and control software, RapidPlan, can be utilized within the BMW Group to help improve the speed and efficiency of industrial robot programming, deployment and control. The software's ability to help teams to easily visualize, prioritize and simulate robot path plans can speed the implementation of industrial automation in a variety of ways.
Realtime Robotics RapidPlan helped to improve the process around the 3D computer tomography scanning of automobiles, which is done to assure the quality of assorted joinings. The cell was designed to use robots to x-ray vehicles and identify any issues, but it was a time-consuming process to complete for even a single automobile. The robots used needed to be programmed with the exact geographies of the vehicles they'd be working around and scanning. Making it even more difficult, each vehicle model was different, meaning robot programming reuse was limited.
Realtime Robotics' technology improved how the robots in this operation are programmed. By autonomously generating and choreographing all robot movements and making them collision-free, the team could immediately understand which scan points were easily reachable and which ones needed direct attention.
With RapidPlan in place, customers are able to improve the efficiency of their scanning operation, automating the robot movements and optimizing the scan points, which enables technicians to concentrate their efforts on setting up and validating the remaining tough-to-reach areas, instead of wasting time reviewing and validating them all.
"Manual motion planning in multi-robot systems is prohibitively expensive for all but the largest lot sizes and longest-lived products," said Peter Howard, CEO at Realtime Robotics. "Making it easy for manufacturers to create collision-free path plans by simply 'pointing and clicking' can save organizations weeks to months of programming time."