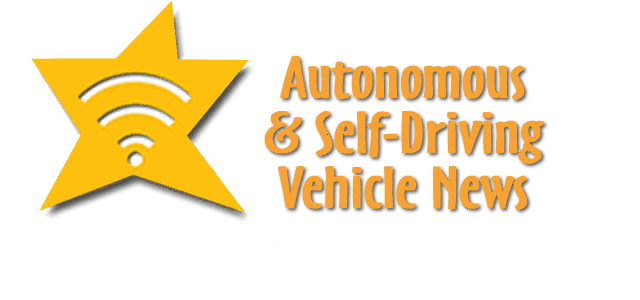 In autonomous & self-driving vehicle news are: Solo AVT, Velodyne, RoboSense, LeddarTech, Polestar, Zvision & NVIDIA.

Solo AVT Class 8 Passes First Tests in Irwindale
Solo Advanced Vehicle Technologies (Solo AVT), the electric vehicle hardware company revolutionizing the freight transportation industry, t announced the successful initial testing of the company's battery-electric drivetrain and drive-by-wire system. The testing took place at the Irwindale Speedway (a non-public and safe test environment) in Los Angeles, California, and covered over 300 tests. In addition, the company's first iteration of its proprietary software, which serves as the connective interface between the ground up hardware platform, drive-by-wire system, and the driver was also successfully tested. The completion of these tests puts Solo AVT on a clear path to build and test its full-scale, battery-electric on-road Class 8 truck in 2023.
"Innovation in transportation is happening faster than ever and will only continue to accelerate following the signing of the Inflation Reduction Act with its incentives around the manufacturing of sustainable transport solutions. At Solo AVT, we believe in showing, not telling when it comes to progressing our battery-electric Class 8 truck. Successfully testing our drivetrain, drive-by-wire system, and software all within just a year of our founding is an incredible milestone for our growing team," said Graham Doorley, CEO and Founder, Solo Advanced Vehicle Technologies. "Our goal is to decarbonize freight. We've brought together a team that understands the importance of demonstrating progress and ingenuity through ongoing testing and this first successful test program is just the beginning."
The Solo AVT engineering development vehicle tested included major development milestones for all components critical to building a fully-electric Class 8 truck from the ground up. This includes a battery-electric drivetrain, drive-by-wire controls, motors, actuation for all critical vehicle functions including lights, horn, and hazard indicators, and a teleoperation system inclusive of a communication system to transfer data and vehicle commands between the driver station, the vehicle, and the remote control system. The platform was built on an existing truck chassis to accelerate the development. During the testing the truck was controlled via teleoperations stationed 30 miles away.
"Solo AVT has already over-delivered on an ambitious timeline with successful first tests for their all-electric Class 8 truck in just seven months," Paul Straub, Managing Partner and Co-Founder, Wireframe Ventures. "It is a testament to an extraordinary engineering and product team. We're thrilled with this progress and can't wait to see the next iteration of Solo AVT's development vehicles as they begin testing and deployment in 2023."
Velodyne to Supply Lidars to Yamaha Motor's eve
Velodyne Lidar, Inc. (Nasdaq: VLDR, VLDRW)  announced a multi-year agreement to provide its lidar sensors to Yamaha Motor for eve autonomy, a joint venture between Yamaha Motor and Tier IV, Inc. eve autonomy's autonomous goods transport service eve auto provides logistical support for factories to improve efficiency and safety. Velodyne has already begun shipping sensors to Yamaha Motor to support an October 2022 launch of eve auto.
Yamaha Motor is using Velodyne's Puck lidar sensors to provide localization and navigation capabilities for their eve auto all-in-one automated conveyance service. Velodyne's lidar sensors enable the small electric vehicles to navigate factory facilities autonomously.
eve auto is a full-service solution that provides customers with a quick set up that does not require any construction. Built for both indoor and outdoor applications that allows customers to transport goods autonomously, eve auto has a towing capacity of 1500 kg and can navigate slopes up to 7 degrees and gaps up to 3 cm. With operational support offering fleet management and mapping services, eve auto's subscription model provides customers access to maintenance and the latest software. eve auto's autonomous capabilities are enabled by Velodyne's lidar technology and can be connected with existing infrastructures and external systems through web API.
RoboSense Partners with Pony.ai
RoboSense, a world-leading provider of Smart LiDAR Sensor Systems, today announced a strategic partnership with Pony.ai, the leading global autonomous driving technology company. The cooperation will be carried out based on the combined strengths of RoboSense's LiDAR products in performance and mass production capabilities, and Pony.ai's maturity and experience in autonomous driving technology and scene recognition data models.
Chunchao Qiu, co-founder and CEO of RoboSense, commented on this in-depth strategic partnership: "RoboSense and Pony.ai have closely followed trends and reached a comprehensive and in-depth partnership that complements each other's industrial chain strengths and win-win oriented. This will not only greatly enhance the advantages of RoboSense LiDAR in a wider range of traffic scenes, but also assist Pony.ai accelerate the development of autonomous driving technology across scenarios, platforms and domains, enabling technological evolution and industry transformation in the intelligent transportation and autonomous driving industries."
"LiDAR is a core piece of hardware in autonomous driving technology solutions, and hardware iterations and technology iterations complement and facilitate each other," said Tiancheng Lou, co-founder and CTO of Pony.ai. "Through this strategic partnership with RoboSense, we will further tap into the resources of the autonomous driving industry chain to create the best autonomous driving system solutions and intelligent transportation products to advance the industry together."
The two companies will collaborate thoroughly across full business chain in the following three areas to drive innovation and development in the industry through creative technology migration and large-scale commercialized project implementation.
In the field of autonomous driving mobility services, the two companies will build on RoboSense's second-generation smart solid-state LiDAR RS-LiDAR-M1 platform to develop LiDAR products tailored to customized scenarios to accelerate the automotive-grade large-scale production of Pony.ai's new generation L4 autonomous driving system.
In the field of smart transportation, the two companies will combine RoboSense's leading multi-sensor fusion technology and experience in the R&D and application of smart transportation solutions with Pony.a self-developed cloud platform and large-scale, all-weather, normalized autonomous vehicles perceived road information, to enable smart cities' needs to be met and solutions to be upgraded in the perception space, and continuously improve the level of intelligence in smart city traffic management.
Cooperation is deepened in the field of intelligent logistics. RoboSense has been working closely with Pony.ai since 2019. In March 2021, Pony.ai launched PonyTron, its autonomous trucking business unit, which contributes to the smart logistics ecosystem development by building an autonomous truck fleet. RoboSense LiDAR provides highly accurate perception information, which guarantees a high level of perception redundancy and security for self-driving trucks. The two partners cooperate to promote the commercialization and large-scale implementation of self-driving trucks.
LeddarTech New Business–Software
LeddarTech®, a global leader in providing the most flexible, robust and accurate ADAS and AD sensing technology, is pleased to announce it is adopting a business strategy that translates to greater financial and team resources dedicated to an automotive software business model.
For over a decade, LeddarTech has been at the forefront of developing sensing technology that has served the mobility, on-road and off-road markets worldwide. For several years, the company has invested heavily in developing a one-of-a-kind raw data sensor fusion and perception solution. This solution has received multiple awards and the attention of major global automotive Tier 1s and OEMs.
LeddarTech's fusion and perception software solution, LeddarVision™, is a high-performance, scalable, sensor-agnostic and auto-grade solution that delivers highly accurate 3D environmental models. In addition,  LeddarVision supports all SAE autonomy levels by applying AI and computer vision algorithms to fuse raw data from sensors employed in L2-L5 applications. LeddarTech's use of raw data fusion detects very small obstacles on the road with better detection rates and fewer false alarms than legacy "object fusion" solutions. In addition, unclassified obstacles are also detected, providing an additional layer of safety to the vehicle.
"I am excited to announce the next stage of LeddarTech's evolution as a leader in automotive software for ADAS and AD applications. "stated Mr. Charles Boulanger, CEO of LeddarTech. "We initiated our foray into automotive software several years ago, and our development has led to a unique award-winning solution that is highly regarded  by an industry struggling to solve the challenges of accelerating the large-scale adoption of greater autonomy." Mr. Boulanger continued, "The conclusions of market analysts and customers  clearly support that we are in a unique position with a software  solution that OEMs need to enhance ADAS and AD performance." Mr. Boulanger stated, "The market's need for a sensor fusion and perception solution that can be easily integrated and includes all the benefits of LeddarVision has never been greater, and our use of raw data fusion makes our offering even more attractive to customers." Mr. Boulanger concluded, "The LeddarTech team is excited and eager to move ahead on our path and  have  dedicated ourselves and our technical efforts to the ambitious yet attainable goal of being the most adopted sensor fusion and perception software solution in the market."
Polestar's AI & Zenseact Mean Safety
As Polestar launches its latest addition to the fleet, driver support has been an important consideration. In addition to advanced enhancements to standard active safety features, Polestar 3 features several cutting-edge safety capabilities powered by AI methods such as deep learning.
The new generation of safety technology – precautionary safety – will be able to anticipate dangerous traffic scenarios before they happen and adjust the car's speed and position to ensure they never do.
For Zenseact, the Polestar 3 launch is a proud moment as it is the first production deployment of its software OnePilot, a product for advanced driver assistance.
"The release of OnePilot is a big step towards making driving safer. We are delighted to make Polestar 3 smarter, safer, and more convenient to drive," Ödgärd Andersson, CEO at Zenseact, says.
The vehicle will continuously improve its performance and functionality through over-the-air software updates. Capabilities like adjustment of speed and position to handle sharp turns and complex traffic environments will add to the car's total intelligence and driving experience. Another feature is the real-time use of high-definition maps to see beyond the visible horizon, to better adjust the driving to what's beyond the next turn, and keep the car centered in the lane even when markings are hard to identify.
"Collaborations with industry-leading safety technology partners like Zenseact provide Polestar 3 with cutting-edge ADAS (Advanced Driver Assistance System) solutions. Combining performance and comfort with the latest in AI and updatable safety software is an important addition to our new car," says Beatrice Simonsson, Head of Product Management at Polestar.
Introducing OnePilot is a milestone for Zenseact's outspoken ambition to reduce traffic accidents and make roads safer. With carefully selected traffic data from the Polestar vehicles, the software will gradually learn to handle more complex traffic scenarios and be increasingly capable of eliminating collisions.
"Millisecond by millisecond, information is collected, analyzed, and turned into action by the car. Accidents, incidents, and near accidents will thus become a part of improving the cars in coming software updates. Put differently, the more cars learn from each other's experiences, the faster everyone will benefit," says Ödgärd.
Continuous improvements will thus be based on real-life data from the vehicle fleet, and the "collective fleet intelligence" will grow and deepen for every car equipped with this technology. Everyone driving a car with OnePilot will be part of the solution to avoid fatalities and severe injuries in traffic. First out: Polestar 3 drivers.
Zvision Joins NVIDIA Jetson
Zvision, a leading provider of automotive-grade MEMS LiDAR solutions in China, and NVIDIA, a pioneer in the era of artificial intelligence (AI), signed a collaborative agreement recently, whereby the Chinese firm joined the NVIDIA Jetson ecosystem as one of the platform's key LiDAR sensor partners.
As part of the ecosystem, Zvision will enhance its cooperation with NVIDIA in terms of technology and products. In a move to accelerate the iteration of its own algorithms and sensing technologies, Zvision plans to leverage NVIDIA's leading AI chip hardware and full-fledged software toolchains to develop a range of solid-state LiDAR-based autonomous driving sensors and systems, The firm will also be committed to improving intelligence in the development of LiDAR sensing software and creating autonomous driving perception solutions that deeply integrate LiDAR sensors and AI computing platforms.