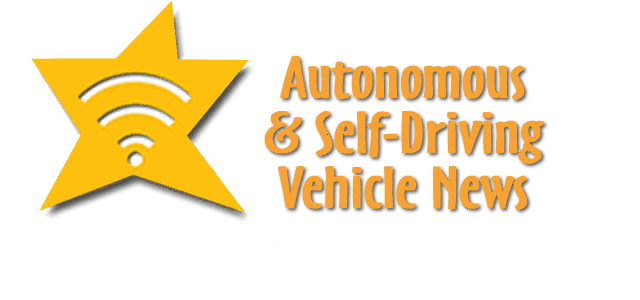 In autonomous and self-driving vehicle news are Tesla, Lyft, Motional, Peachtree Corners, PAVE, Volkswagen, Innoviz and Torc Robotics.

Tesla Self-Driving Stop for Kid Video Banned and FSD Price Increase
YouTube has removed a video showing Tesla driver tesing  Full Self-Driving (FSD) capabilities to see if it automatically stops for live children walking across or standing in the road.  Tad Park posted a video with his own kids. It violated the company's terms of service that prohibits harmful and dangerous content.
The cost for FSD software starting September 5th will increase from $12,000 to $15,000.
Lyft & Motional Robotaxi in Vegas
Lyft, Inc. (Nasdaq: LYFT) and Motional, a global leader in driverless technology, announced the launch of Motional's new all-electric IONIQ 5-based robotaxi, an autonomous vehicle (AV) designed for fully driverless ride-hail operation, on the Lyft network in Las Vegas.
The launch is the next milestone in the lead-up to Motional and Lyft's fully driverless service, planning to begin in 2023 and scaling to multiple U.S. cities. This marks the first time members of the public will experience Motional's all-electric IONIQ 5 AV, which is the first all-electric AV to debut on the Lyft network.
"Motional and Lyft have a clear path to widespread commercialization of Level 4 autonomous vehicles," says Karl Iagnemma, Motional's President and CEO. "We've led the industry in commercial operations for years, and today's launch signals we're on track to deliver a fully driverless service next year. Riders in Las Vegas can now experience Motional's IONIQ 5 AV that will make that service a reality. Through our strategic partnership with Hyundai, the IONIQ 5 AV is fully customized for driverless ride-hail operation, while maintaining the vehicle's award-winning comfort and design."
"Launching Motional's all-electric IONIQ 5 on Lyft's network in Las Vegas represents tremendous progress in our vision to make an electric, autonomous, and shared future a reality for people everywhere," said Logan Green, Lyft's CEO and co-founder. "Building an experience that Lyft riders love is core to advancing this technology, and today's launch provides riders access to Motional's autonomous technology in a way that will feel seamless, familiar, and personalized, all on a network they already trust. We are designing an autonomous experience where the only expectation for riders is to relax and enjoy the ride."
Motional and Lyft have been conducting autonomous rides in Las Vegas since 2018, and now Lyft riders will be among the first to experience Motional's new AV, which has a custom-designed user experience for a fully autonomous journey.
This means riders are able to easily control their ride without assistance from a driver. The enhanced experience includes unlocking the doors through the Lyft app and starting the ride or contacting customer support from the new in-car Lyft AV app, an intuitive in-ride display tailored to autonomous ridesharing. The features are backed by extensive research and feedback from real riders to maximize their comfort and ease of use. Motional and Lyft are making the new user features available to the public now in preparation for when the service plans to be fully driverless next year.
In 2018, Motional and Lyft pioneered a partnership between the AV and ridesharing industries with the launch of their public service in Las Vegas. The service has since become the model for deploying autonomous vehicles on rideshare networks, and has introduced over 100,000 Lyft riders to autonomous technology. The service has been overwhelmingly popular with riders, with over 95% leaving five-star reviews and many going on to become repeat riders.
Motional and Lyft are excited to take the next step in the mass adoption of autonomous ride-hails. Their fully driverless service plans to launch in Las Vegas in 2023, before expanding to other major U.S. cities.
Peachtree Corners Partners with PAVE
Peachtree Corners – one of the United States' first 5G smart cities powered by real-world connected infrastructure – announced a partnership with non-profit Partners for Automated Vehicle Education (PAVE) – an educational coalition of industry partners and nonprofit groups with the mission of educating the public on autonomous vehicle technologies. As a member of PAVE's Public Sector Advisory Council, the City of Peachtree Corners will be one of multiple public institutions that assist PAVE and academic experts in raising public awareness on autonomous vehicle technologies and analyze the effects of these technologies in various areas including public transit and mobility, sustainability, public health and safety, infrastructure and more.
"Peachtree Corners has multiple autonomous shuttles deployed in Technology Park available to the public, and joining PAVE's Public Sector Advisory Council is the next step for us to continue to raise awareness and promote public safety when it comes to autonomous vehicle technologies," said Brandon Branham, Peachtree Corners Assistant City Manager and CTO. "As a smart city, we are consistently exploring and deploying the latest vehicle technologies, whether that is autonomous vehicles, connected vehicle technologies, electric vehicles and more. We feel it is our duty to best educate our residents and visitors about the latest technologies in this sector with the goal of improving the safety and lives of our residents. PAVE's belief in the power of knowledge makes them a perfect fit, and we are thrilled to be partnering with them as we continue to explore the growth of our city's autonomous vehicle transit system with the goal of connecting Technology Park to the Town Center."
PAVE enhances public education of autonomous vehicles and driverless technologies through a variety of channels including hands-on demonstrations open to the public, virtual educational panels, public forums and more. In addition, PAVE also holds policymaker workshops to aid public sector officials in making informed decisions around the usage and deployment of these technologies with the goal of encouraging the public sector to further explore the full capabilities of autonomous vehicles technologies to form the roadways of the future.
"We are delighted to have Peachtree Corners join PAVE's advisory council to support our mission of raising public understanding about automated vehicles and the potential they offer," said PAVE Executive Director Tara Andringa. "Our Public Sector Advisory Council consists of communities that have been leaders in paving the way for automated technologies, and Peachtree Corners truly stands out with an incredible passion and commitment for the future of transportation."
CARID and VW Choose Innoviz
On August 2nd, 2002, CARIAD, the software division of the Volkswagen Group, announced it selected Innoviz and its InnovizTwo sensor to be its LiDAR of choice for ADAS (Advanced Driver Assistance Systems) and autonomous driving, in a deal worth $4 billion over 8-10 years. Therefore, Strategy Analytics, in its first market share estimates on automotive high-resolution LiDAR sensors, predicts that Innoviz will become a market leader when the first deployments are made by Volkswagen in the mid-2020s. The Autonomous Vehicle Service (AVS) service has published the report, Innoviz-Volkswagen CARIAD Deal: Second Wave of High-Resolution LiDAR Deployments, which explains the reasons behind this.
"The supply win for Innoviz heralds the "second wave" of LiDAR supply into automotive," says Kevin Mak, principal analyst in the Global Automotive Practice (GAP). "This follows smaller deals won by Cepton from General Motors and Luminar from Nissan, Mercedes and Volvo, some of which will start deployments in 2023. However, the CARIAD-Innoviz deal is by far the largest, in terms of both value and volume."
"It signals growing business for start-up LiDAR developers who are seeking to lower cost, through simpler designs that use single lasers and the development of production processes that realize economies of scale, which had been the case for using traditional Tier 1 vendors," Mak adds. "But at the same time, there is no compromise on sensor performance – the reason on why LiDAR is selected for the intended applications. Potential OEM customers are also seeking a more direct access to partners.
Changes at Daimler Truck and Torc Robotics
Daimler Truck and Torc Robotics announce a change in leadership at Torc that will usher in the next era of growth, product commercialization, and customer focus. Effective October 1, Dr. Peter Vaughan Schmidt (52), currently head of Daimler Truck's Autonomous Technology Group, will succeed Michael Fleming (43) as chief executive officer of Torc Robotics, an independent subsidiary of Daimler Truck. Fleming will retain a seat on the Torc Board of Directors and remain engaged as a key advisor. This change in leadership is a natural transition in Torc's evolution as a company since 2019, when Daimler invested into the company.