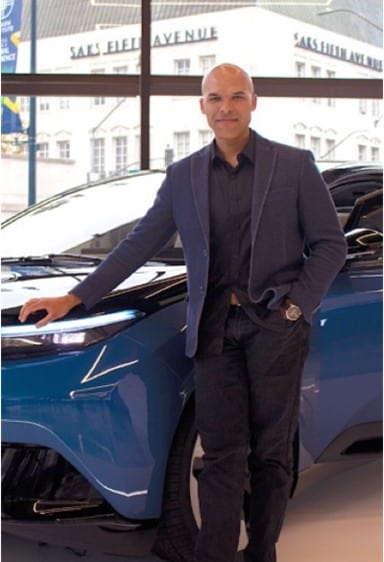 Mullen Automotive, Inc. (NASDAQ: MULN) ("Mullen" or the "Company"), an emerging electric vehicle ("EV") manufacturer, announces today the hiring of Andre Hudson as its Vice President of Design.
Hudson is an experienced vehicle design expert with a proven history of compelling design and brand vision leadership, which resulted in several highly successful concept and production vehicles in the marketplace. Prior to joining Mullen Automotive, he was the Head of Product Design at IndiEV. Hudson has a BFA in Industrial and Product Design. During his 25-year long career, Hudson has worked for General Motors Co., Hyundai and Icona Design.
"I'm so excited to fully unlock the potential of what Mullen Automotive has and look forward to realizing that potential with the knowledgeable and respected team of individuals here," said Hudson.
"We are fortunate to have Andre on board. He will play a key role in working with various teams to develop the aesthetics of the Mullen product portfolio," said David Michery, CEO and chairman of Mullen Automotive. "We take pride in the fact that our vehicle designs are 'Strikingly Different'; Andre will help us take our styling to the next level with the extremely valuable expertise he brings to the table."
Mullen's EV development portfolio includes the Mullen FIVE EV Crossover, the Mullen ONE EV Fleet Vans, and the DragonFLY Sports Car. Mullen recently announced the "Strikingly Different" U.S. Test Drive Tour for the Mullen FIVE EV Crossover, covering 19 cities across the U.S. The tour will begin this fall in Southern California and work its way throughout the U.S
About Mullen
Mullen is a Southern California-based automotive company that owns and partners with several synergistic businesses working toward the unified goal of creating clean and scalable energy solutions. Mullen has evolved over the past decade in sync with consumers and technology trends. Today, the Company is working diligently to provide exciting EV options built entirely in the United States and made to fit perfectly into the American consumer's life. Mullen strives to make EVs more accessible than ever by building an end-to-end ecosystem that takes care of all aspects of EV ownership.