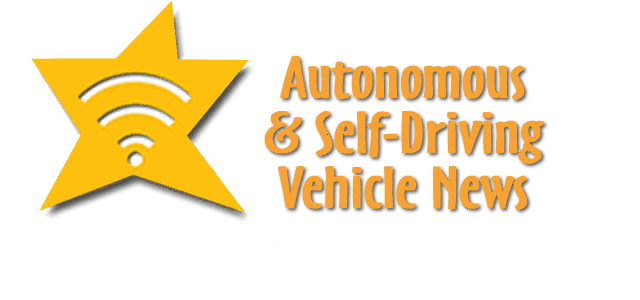 In autonomous and self-driving vehicle news are Toyota, inVia Robotics, MORAI, Beep and Automate 2022.
Toyota Sienna Autono-MaaS, or S-AM
Toyota Motor North America (Toyota) announces that its Michigan-based production development teams have been modifying Indiana-produced 2022 Sienna minivans, adding a vehicle control interface, to create a new vehicle platform compatible with third-party autonomous driving kits and sensors ("Autono") for use in Mobility-as-a-Service (MaaS) applications. The resulting vehicle is called the Toyota Sienna Autono-MaaS, or S-AM. The company started delivery of the completed FMVSS-compliant vehicles to customers Aurora Innovation and May Mobility from the fall of 2021, and demonstrations of the vehicle by these customers of various autonomous mobility services are already in progress.
inVia Robotics Wins Award
inVia Robotics –– a leader in eCommerce fulfillment automation systems –– has been awarded this year's Best Practices Technology Innovation Leadership Award in the North American goods-to-person robotics market by Frost & Sullivan, a leading third-party research and consulting firm.
inVia's true robotics-as-a-service (RaaS) model beat out category competitors as it provides retailers and 3PLs with a flexible, cost-effective solution that dramatically increases productivity in existing facilities. The RaaS system allows customers to pay for productivity of inVia robots and software versus competitors who lease or sell robots. The subscription service covers all system updates and includes 24/7 monitoring and support through inVia's Robotics Operation Center (ROC). A team of robotics experts is dedicated to each customer to oversee fulfillment operations and troubleshoot any problems, often fixing them before they are even visible. This model democratizes automation, making it available as an operating expense to businesses of all sizes, versus traditional equipment that was capital-intensive and expensive.
MORAI Showcased SIM Drive
MORAI, a leading developer of full-stack autonomous vehicle simulation technology in Korea, announced that it showcased MORAI SIM Drive, its true-to-life autonomous vehicle driving simulator at CommunicAsia 2022. As a part of the region's flagship tech event – Asia Tech x Singapore, CommunicAsia is Asia's most established and relevant international industry event for the telecommunications sector, showcasing the latest ICT technologies.
MORAI builds simulation tools and solutions for autonomous vehicles and autonomous systems. MORAI SIM Drive, true-to-life autonomous vehicle driving simulator can validate autonomous vehicles and provide simulation environments, sensors, and vehicle models identical to the real world. With the HD map and high-performance 3D graphic engine (Unity), MORAI SIM Drive automatizes building virtual environment and provides realistic network representation.
Featuring detailed photorealistic scenes such as complex city intersections and test racetracks, MORAI's simulation environments help customers perform verification and validation for their autonomous vehicles. MORAI's data-driven simulation approach delivers value along each step of the autonomous vehicle development process, from the project inception stage to the testing and acceptance trial stage.
"At MORAI, we believe simulation is the best solution to achieve full autonomy and we strive to secure a safer and efficient way to validate autonomous driving systems," said Jiwon Jung, CEO of MORAI. He added, "We are excited to showcase our latest innovation at CommunicAsia 2022, the premier ICT event in the region. We plan to leverage in-person engagement as an opportunity to foster global partnership and connect with leaders representing autonomous driving industry."
In February 2022, MORAI successfully secured a USD 23 million Series B funding round to expand its global presence. The round included investment from new investors Korea Investment Partners, KB Investment, and the state-run Korea Development Bank (KDB), as well as from existing investors Naver's D2 Startup Factory, Hyundai Motor Group's ZERO1NE, Kakao Ventures, and Atinum Investment, bringing MORAI's total funding to date to USD 27 million.
MORAI was co-founded in 2018 by autonomous driving researchers from the Korea Advanced Institute of Science and Technology (KAIST). Ever since, the company has established itself as South Korea's sole provider of full-stack autonomous vehicle simulation solutions. MORAI's competitive edge comes from its technology to automatically convert HD map data into digital twins, thereby providing large-scale simulation environments. At CES 2022, the company also unveiled a cloud-based autonomous vehicle simulation technology, which uses the cloud to build a myriad of simulation environments without hardware restrictions and enables simultaneous testing.
Having established its US office in the Bay Area in 2020, MORAI plans to further expand its global presence by establishing offices in Germany and Singapore. It provides products and solutions to a variety of customers, including South Korean conglomerate, local government authorities, universities, and other global simulation partners. Some of MORAI's prominent customers include Hyundai Mobis, Hyundai AutoEver, Naver Labs, and 42dot and research institution like KAIST and the Korea Transportation Safety Authority. It has also formed partnerships with various global players such as NVIDIA, Ansys, and dSPACE.
Beep Appoints West
Beep, a provider of multi-passenger, autonomous electric mobility solutions, announced the appointment of Simon West as the company's first Chief Experience Officer. In this role, West will work across marketing, product management and experience design to extend Beep's market leadership in autonomous transit by ensuring a world-class user experience across the company's software and services.
West brings more than 20 years of experience helping establish technology companies as leaders in emerging and high-growth market sectors. In his prior role as Chief Marketing Officer for Magnitude Software, he directed a rebranding and repositioning of the business and implemented marketing programs leading to strong organic growth and enhanced go-to-market capabilities prior to the company's sale in 2021. He previously served in executive leadership roles for companies including Cyxtera Technologies, Virtustream, SoftLayer and Terremark.
"The quality of our customer experience is fundamental to our vision of delivering mobility for all. Simon brings the right combination of brand, marketing and product management expertise to advance our strategy of accelerating the adoption of autonomous mobility by providing an industry-leading experience across our community of riders, transit operators, partners and employees," said Joe Moye, Beep CEO.
"The autonomous revolution promises transformative social impact, but its success depends upon the seamless integration and delivery of technology, safety and experience," said West. "Beep's success in deploying autonomous mobility networks in the real world is impressive, and its commitment to customer experience is deeply held. I'm excited to be part of a team that is helping make our roads safer, our communities better connected, and transportation more accessible and sustainable."
Beep is a leader in autonomous mobility solutions, leveraging established partnerships and experience planning, managing and testing autonomous solutions in communities such as Lake Nona in Orlando, Florida, Tradition in Port St. Lucie, Florida and the City of Peachtree Corners, Georgia. The company is also working with municipalities and transit authorities including Pinellas Suncoast Transit Authority and Jacksonville Transportation Authority to extend and enhance access to public transit in underserved and urban areas.////
Daymond John @Automate 2022
Daymond John, the star of ABC's "Shark Tank" and founder and CEO of American hip hop apparel company FUBU, will share tips to success in business and life as the first keynote speaker at Automate 2022 in Detroit this June. His presentation, "Daymond John's 5 Shark Points: Fundamentals for Success in Business and Life," will highlight his unique goal setting and achievement strategies to help empower attendees to make positive changes in every aspect of their lives. Automate is North America's largest automation tradeshow, running June 6-9 at Huntington Place in Detroit. Registration is free.
John's keynote is June 6 at 8:45 a.m. Additional featured keynotes include:
General Motor's Douglas Stanguini, "Smart Manufacturing Excellence as a Competitive Advantage" (June 7, 8:45 a.m.)
Boston Dynamics founder and chairperson Marc Raibert, "Legged Robots: Today, Tomorrow and the Future (June 8, 8:45 a.m.)
A "Big Tech" panel keynote: "How Artificial Intelligence is Powering the Next Wave of Manufacturing, featuring AWS, Accenture, NVIDIA, General Motors (June 8, 1 p.m. – 2:30 p.m.)
Future work strategist Rachele Focardi, " Future of Work: The Multigenerational Post-Covid Workplace (June 9, 8:45 a.m.)
"Every keynote speaker and industry leader presenting at Automate brings unique insights that will empower attendees to advance their own careers while taking their businesses to the next level," said Jeff Burnstein, president of the Association for Advancing Automation, the organizer of the event.
"Whether you're a small business owner looking to automate for the first time or the plant manager for a Fortune 500 enterprise ready to find the next innovation that will help you overcome labor shortages or decreasing productivity hitting everyone lately, we have no doubt you'll find something to help reach your professional and personal goals during these sessions."
Dozens of Industry Innovators Set to Present at Automate's Conference
Automate returns to Detroit after two decades in Chicago. Held at the city's Huntington Place Center, the event offers more than 550 exhibitors showcasing the latest in robotics, machine vision, artificial intelligence (AI), motion control, and smart automation.
Alongside the keynotes and panels associated with the trade show, Automate hosts a four-day educational conference (admission fee required). Attendees will have the opportunity to engage with over 100 industry experts on industrial robotics, collaborative robotics (cobots), autonomous mobile robotics (AMRs), AI, machine and computer vision solutions, and motion control technologies—along with the latest innovations on automation applications.
Sessions include business-focused topics such as "Why Automate? Manufacturing Consideration in Today's 'New Normal,'" "Getting Started with Robotics" and "Connecting Automation to Business Challenges" as well as more technical sessions like:
AI in Machine Vision Inspection Applications
The Role of Simulation in Automation
Top 5 Trends in the AMR market in the upcoming years
How to unleash the power of Digital Manufacturing while upholding the integrity of robotic safety
Using Predictive Technologies in Your Operations
Advances in Robotic Grasping & Picking