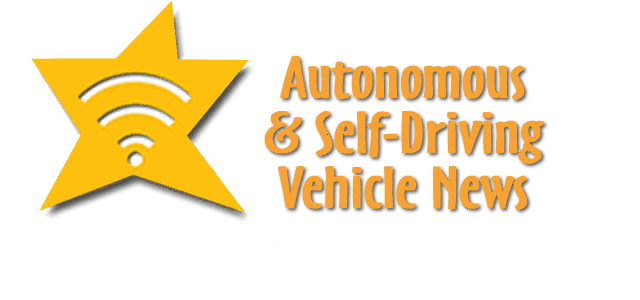 In autonomous and self-driving vehicle news are Velodyne Lidar, Aurora, Waymo, Autoliv, Nuro, Cyngn, Faction, Mobileye, Beep, ElectraMeccanica, Black Sesame Systems and  Benteler EV Systems.
Velodyne Lidar Reaches 100 Partners
Velodyne Lidar, Inc.  announced its Automated with Velodyne (AwV) program now has 100 partner companies working to commercialize next-generation autonomous solutions using Velodyne's lidar sensors and software. The milestone demonstrates Velodyne's continued commitment in fostering the global marketplace and innovating lidar-based solutions that advance autonomy, safety and sustainability in a diverse range of industries.
As the lidar ecosystem continues to grow – deepening the technology's deployment in industrial, robotics, infrastructure, automotive and more – collaboration is a great example of how the AwV ecosystem is advancing the industry.
Aurora Partners with U.S. Xpress Enterprises Inc.
Aurora Innovation, Inc. and U.S. Xpress Enterprises Inc., one of the largest asset-based truckload carriers in the U.S., announced a collaboration to explore the deployment of the Aurora Driver within U.S. Xpress operations. This strategic collaboration is designed to fine-tune Aurora's autonomous Driver-as-a-Service product, Aurora Horizon, for efficient deployment at commercial scale.
Aurora plans to leverage the intelligence of Variant, U.S. Xpress's digitally enabled fleet, to identify where autonomous technology can have the greatest impact. The companies plan to identify optimal deployment strategies of Aurora Driver-powered trucks so they're strategically positioned to address unmet demand and improve operational efficiency and productivity. Aurora and U.S. Xpress also will explore application programming interface (API) integrations into Variant's platform to enhance dispatching and dynamic routing upon the launch of Aurora Horizon.
Through this collaboration, the companies plan to build a future where goods are transported by both human drivers and autonomous trucks. Aurora and U.S. Xpress have committed to exploring how autonomous technology can create a positive impact on the labor market by investing in programs that provide opportunities for new jobs.
"The future of trucking will involve innovative technology that Aurora is developing, which is why we're collaborating now to assure we're first to market with autonomous trucks," said Eric Fuller, President and CEO of U.S. Xpress. "Professional truck drivers will always have a place with our company, while autonomous trucks will supplement and help provide much-needed capacity to the supply chain."
"Aurora carefully designs its industry collaborations to enhance the value and maximize the impact our product can deliver for our partners' businesses," said Sterling Anderson, Aurora's Co-Founder and Chief Product Officer. "U.S. Xpress not only shares our commitment to safety, efficiency, and realizing the benefits of technology for good, but has leaned into it in a big way. We're excited to partner with them to deliver the benefits of this transformative technology for their business, their people, and the people they serve."
Autoliv Exterior Airbags for Nuro
Autoliv, Inc.  the worldwide leader in automotive safety systems, and Nuro, a leading autonomous vehicle company, are collaborating to ensure a high safety standard for Nuro's new third-generation, production-grade autonomous delivery vehicle.
As the most advanced zero-occupant vehicle designed by Nuro to date, the new flagship model features an exterior airbag by Autoliv which covers the front of the vehicle when inflated to protect other road users. The third-generation vehicle, simply called Nuro, is expected to scale its safe, eco-friendly, and convenient services to millions of people.
With airbags for autonomous vehicles, Autoliv is taking a position as a global leader in the wider mobility safety arena, beyond the light vehicle safety industry, focusing on vulnerable road users, such as pedestrians, cyclists, and motorcyclists. These road users account for more than half of the world's traffic fatalities every year.
Transforming automotive safety solutions for a multi-modal transport system
"In the coming years, we intend to go from an industry leader to a true industry transformer, not just by leading, but also by setting the trends in our industry. We are proud to be a part of this groundbreaking new vehicle from Nuro. The airbag technology developed for Nuro's autonomous delivery vehicles illustrate a new generation of traffic safety, designed to protect vulnerable road users", says Mikael Bratt, President and CEO of Autoliv.
Autoliv's Mobility Safety Solutions (MSS) develops products and services for businesses adjacent to Autoliv's core of airbags, steering wheels, and seatbelts for light vehicles. Such adjacent products and services include power two-wheelers, connected safety services, and offerings to customers beyond passenger vehicle manufacturers.
"Autoliv's collaboration with Nuro is an excellent example of how we are now combining our core competence and solid industry experience with the development of products for new markets. By combining our competence and solid industry experience with the development of products for new markets, we can save even more lives", says Per Lindeberg, VP Mobility Safety Solutions at Autoliv.
Scaling autonomous goods delivery
Nuro's fully electric, zero-emission vehicles are designed for a full day of operation from a single charge. The company uses 100% renewable energy for all vehicle charging and facilities from wind farms in Texas.
"Safety is one of the core reasons we founded Nuro and remains our top priority. We are thrilled to collaborate with safety leaders like Autoliv to bring one of the first external airbags of its kind to the U.S.," says Jiajun Zhu, co-founder and CEO of Nuro.
Nuro became the first company to be granted approval for a self-driving vehicle exemption by the U.S. Department of Transportation, a significant milestone for the industry, and also became the first company to receive a deployment permit from the California Department of Motor Vehicles, enabling the company to launch the first commercial autonomous vehicle service in the state.
Waymo Via for C.H. Robinson
Global logistics company C.H. Robinson (Nasdaq: CHRW) and Waymo Via, the trucking and local delivery unit of autonomous driving technology company Waymo, have formed a long-term strategic partnership to mutually explore the practical application of autonomous driving technology in logistics and supply chains. The partnership combines the benefits of Waymo's innovative autonomous driving technology, the Waymo Driver, with C.H. Robinson's Navisphere technology, which is the world's most-connected logistics platform.
The collaboration will focus, initially, on running multiple pilots in the Dallas-Houston transportation lane, with Waymo Via autonomous trucks hauling C.H. Robinson's customer freight. During and after the pilots, the companies will collaborate to shape the future development and expansion of autonomous driving technology as an additional transportation solution. This will provide much-needed capacity, help improve the carrier and driver experience and address the business challenges posed by long-term driver shortages.
"We are excited to partner with Waymo Via to explore how autonomous driving technology can help bring increased capacity and sustainability into our logistics strategies. Together, we are going to harness this emerging freight technology and its potential on behalf of customers and carriers," said Chris O'Brien, Chief Commercial Officer at C.H. Robinson. "We believe there is a real opportunity to bring our scale and information advantage to bear to help develop transportation solutions for them and their ability to participate in and benefit from AV. C.H. Robinson is also best positioned to represent the role of drivers and small and mid-size carriers in a more autonomous future."
"We look forward to this collaboration with C.H. Robinson, both for their deep roots and experience in logistics and transportation, but also as a company that shares our vision of how technology and autonomous trucking can change our industry for the better," said Charlie Jatt, Head of Commercialization for Trucking at Waymo. "C.H. Robinson's size, scale and platform gives us access to rich and unique transportation data along with customer relationships and pilot opportunities to help bring our Waymo Via solution to the market."
Cyngn Patents DriveMod Kit
Cyngn (or the "Company") (Nasdaq: CYN), a developer of innovative autonomous driving software solutions for industrial and commercial enterprises, announced the filing of a patent for DriveMod Kit, the latest in industrial autonomous vehicle ("AV") technology integration.
"The kit contains advanced sensors and hardware components that streamline retrofit of industrial vehicles that customers already own, or installation into vehicles coming directly off of the assembly line. DriveMod Kit presents a truly scalable solution for AV technology integration."
Tweet this
"DriveMod Kit is an all-in-one autonomy integration package. It enables the conversion of standard industrial vehicles into fully autonomous vehicles," said Cyngn CEO, Lior Tal. "The kit contains advanced sensors and hardware components that streamline retrofit of industrial vehicles that customers already own, or installation into vehicles coming directly off of the assembly line. DriveMod Kit presents a truly scalable solution for AV technology integration."
DriveMod Kit was developed by Cyngn to support faster and more cost-effective deployments of industrial autonomy solutions, thereby solving major scalability and adoption issues faced by companies interested in utilizing AV technology. DriveMod Kit simplifies what can otherwise be a complex installation process.
More broadly, DriveMod Kit represents a continuation of Cyngn's ongoing effort to develop a suite of defensible and proprietary technologies to enable the rapid adoption of its autonomous vehicle technology.
"DriveMod Kit is the latest addition to Cyngn's more than 25 filed patents, which span a wide array of autonomous vehicle technologies," said Biao Ma, Cyngn's Vice President of Engineering and Head of Autonomy. "Our technology stack consists of more than 80 elements, which range from sensor fusion algorithms to data processing pipelines and allow us to bring our self-driving solutions to a variety of industrial domains."
In December, Cyngn hosted an AV Technology Webinar detailing the more than 80 different elements that use proprietary Cyngn autonomous vehicle technology.
Faction Tech to Pilot DriveLink on ElectraMeccanica SOLO Platform
ElectraMeccanica Vehicles Corp. (NASDAQ: SOLO) ("ElectraMeccanica" or the "Company"), a designer and manufacturer of electric vehicles revolutionizing the urban driving experience, announced a non-binding partnership agreement with Faction Technology, Inc. ("Faction") to demonstrate a pilot deployment of Faction's driverless and remote vehicle operation technology on the SOLO EV Platform.
Powered by the patent pending DriveLink™ Platform, Faction is focused on autonomous driving AI that is supported by teleoperation. The AI is task-designed with specific patterning to know when a vehicle needs help from the operator.
Faction plans to utilize the SOLO EVs to test their autonomous driving technology as it relates to micro-logistics and ride-on-demand. A test pilot program is currently underway with customers in both the food delivery and vehicle on demand verticals in which the light electric vehicle is right-sized for delivery and shared mobility.
Post-Covid, food delivery and shared ride services remain in high demand in the United States; however, the nation continues to face driver and chip shortages, which is forcing businesses in these industries to increase costs. Faction's technology embedded in the already competitive price point of the SOLO EV, will allow consumers to pay a lower cost for these services per mile.
Under the memorandum of understanding, ElectraMeccanica and Faction will work on a best-efforts basis to expand the partnership toward the pilot deployment of a driverless demonstration fleet of up to 24 SOLO EVs over the next 12 months. To-date, 3 SOLO EVs have been delivered to Faction.
Mobileye, Benteler EVs & Beep Partner for Autonomous Movers
Benteler EV Systems, Beep Inc., and Mobileye, an Intel Company,  announced a strategic collaboration to develop and deploy automotive-grade, fully electric, autonomous movers in public and private communities across North America. Aimed at first- and last-mile use cases in urban areas, the shuttles are due to begin production deployments in the United States in 2024.
The collaboration between Benteler EV Systems, Beep and Mobileye will facilitate the development and deployment of a fully autonomous (SAE Level 4) electric mover for the U.S. designed to meet automotive industry and safety standards for public road use. The purpose-built autonomous mover from Benteler EV Systems will be underpinned by Mobileye's industry leading self-driving system, Mobileye Drive™, and supported by Beep's proven deployment and operations systems, technology and services.
"Multipassenger micro-transit needs are ever-increasing in our cities and towns globally and must be addressed in order to reduce road congestion, protect the environment and provide safe, reliable mobility for all to access," explained Hinrich Woebcken, advisory board member for Beep and former CEO of Volkswagen North America. "Bringing to market an affordable, automotive-grade, electric, autonomous mover is a solution that will transform mobility as we know it today."
The trio can draw upon years of experience in important aspects of autonomous solutions – Beep in the operations of micro-transit and mobility solutions, Benteler EV Systems in the design and manufacturing of automotive solutions and safety systems, and Mobileye in the delivery of automated driving solutions.
Collaboration Taps into Cross-Industry Experience
Benteler EV Systems, a Benteler company and undisputed expert in full system technology for electric vehicles, is well known for its scalable and modular platform for electric vehicles, the Benteler Electric Drive System. Offering first-class engineering, excellent vehicle integration and global manufacturing expertise, Benteler EV Systems will develop an autonomous mover and integrate all individual subsystems into the final vehicle. This includes the industrialization and production of the mover. Production will take place in the U.S., with the ambition to roll out the mover to other countries helping deliver the mobility of the future.
"Autonomous movers are the solution for future public transportation, solving the mobility challenges of increasing urbanization and emissions," said Marco Kollmeier, managing director of Benteler EV Systems GmbH. "These movers need to be robust for 24/7 public or commercial use, at optimized costs and with excellent riding comfort. Consequently, we decided to go for this strategic collaboration with our partners Mobileye and Beep, to build autonomous movers delivering exactly against these market demands. Another example of how we make the mobility of tomorrow lighter, safer and more sustainable."
Mobileye is a market leader in autonomous driving solutions, having shipped more than 100 million of its leading computer vision solutions for the established driving-assistance market. With one of the most widely dispersed autonomous fleet in the world, operating in Israel, Germany, Japan, China, France and the U.S., Mobileye is proving daily the capabilities of its Mobileye Drive self-driving system.
"The full benefits of autonomy can only be reached with scale. Working with Beep and Benteler, Mobileye aims to mass-produce first- and last-mile self-driving mobility solutions that will enable the convenient, accessible and safe movement of people across North America," said Johann Jungwirth, vice president of Mobility-as-a-Service at Mobileye.
Beep enjoys a leadership position in the U.S., having successfully tested autonomous electric shuttles in many public road projects for tens of thousands of riders over tens of thousands of road miles in 2021 alone. The company's service and technology are estimated to have prevented many cubic tons of carbon emissions by replacing fossil fuel-based transit services with cleaner electric vehicles. Beep has worked closely with the National Highway Traffic Safety Administration as part of its autonomous vehicle test programs and is applying those years of learning to assist in the design of the new platform with an emphasis on safety.
"Beep's well-established U.S. footprint for our autonomous mobility operations model, which incorporates machine learning, contextual route intelligence and Beep's existing centralized command center platform, combine with Benteler's and Mobileye's manufacturing expertise to make this the first alignment of all capabilities needed to successfully scale the deployment of this important transformation in passenger mobility," said Joe Moye, CEO of Beep.
Black Sesame Tech Supports Elektrobit's AUTOSAR Classic Platform
Black Sesame Technologies, a leading provider of autonomous driving computing chips, announced to support Elektrobit's AUTOSAR Classic Platform (CP) and use EB tresos in AUTOSAR CP software development on its autonomous driving platform. Elektrobit is a visionary global supplier of embedded and connected software products for the automotive industry, and the use of their technology by Black Sesame will accelerate the development of a new generation of vehicles.
Black Sesame Technologies is one of the first domestic autonomous driving chip manufacturing companies in China to utilize AUTOSAR technology. Already, Black Sesame's A1000 series chip is able to support Elektrobit's AUTOSAR CP, including OS, BSW, RTE, and more basic software. With cutting-edge functionality and performance capabilities, the A1000 series chip will power a generation of autonomous driving vehicles and enable smart cockpit features and functions.
David Zeng, Senior VP and CSO of Black Sesame Technologies, said, "At Black Sesame Technologies, we are committed to making intelligence for better living. Currently, we have built a complete customer empowerment system that will enable car factories to safely and quickly produce quality products from chips, algorithms, data, software, and tools. Through this cooperation with Elektrobit, we will further expand into the field of autonomous driving whilst also providing customers with a safer, more economical, and more comprehensive autonomous driving solution."
Woody Zou, Vice President and Managing Director, Elektrobit in China, said: "We are very excited to collaborate with Black Sesame Technologies, a Chinese leading autonomous driving chip company. With Elektrobit's proven AUTOSAR-compliant software and tools that meets ISO 26262 requirements for automotive functional safety, the two companies are creating a 'one-stop shop' software and hardware solution. Our combined offering enables car makers and their suppliers to more efficiently and cost-effectively develop next-generation in-vehicle ECU products for safe and highly automated driving."
AUTOSAR is an open and standardized automotive software architecture that provides a standardized layer between application software and the hardware of an electronic control unit, creating a general-purpose and reusable system that can be used by any supported car makers. Elektrobit has been a premium member of the AUTOSAR consortium from its inception, and continues to be a leader in AUTOSAR education and implementation in series production projects.
Black Sesame Technologies is constantly exploring new ways to innovate. Elektrobit shares this commitment to innovation, offering customers across the entire automotive industry a wide range of safe, secure, flexible and high-performance ECU software solutions. Moving forward, Black Sesame Technologies plans to continue collaborating with Elektrobit, leveraging the expertise and capabilities of both companies to meet customer needs for advanced vehicles.