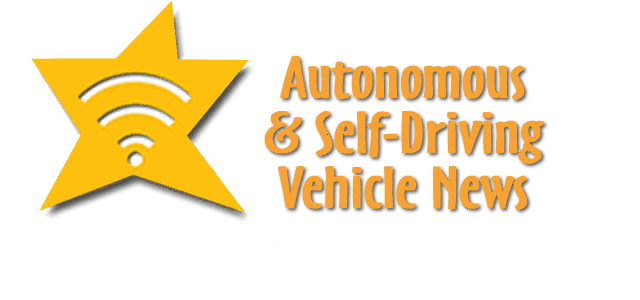 In autonomous and self-driving vehicle news are Hyundai Mobis, Honda, Qualcomm, Waymo, Baraja and Quanergy,
Hyundai Mobis Intro Urban ADAS with Parking, Narrow Space and Reverse Assistance
Drivers no longer have to worry about passing a narrow street or facing a car ahead at a dead end even when they are inexperienced.
Hyundai Mobis (KRX 012330) announced on the 15th that it has developed the world's first urban Advanced Driver Assistance System (ADAS) called the Mobis Parking System (MPS), which integrates Narrow Space Assistance (NSA), Reverse Assistance (RA), and Remote Smart Parking Assistance (RSPA).
With the MPS, the car is able to drive itself through a narrow street by avoiding obstructions, drive through the revolving gate of an underground parking lot, or drive backwards at a dead end where two cars are facing each other. All these are made possible at the press of a button.
Hyundai Mobis developed this technology using its own software logic and mass-produced ultrasonic sensors. This technology is based on the fact that, while RADAR and LiDAR sensors are useful for recognizing objects located far away or in high-speed driving, ultrasonic sensors are rather more suitable for narrow streets or underground parking lots. The ultrasonic sensors recognize objects over a short distance, while the software logic and the control system perform self-driving.
One of the core technologies of this system is Narrow Space Assistance (NSA). The car needs only 16 inches of extra space on both sides to drive through a narrow street by itself.
Another core technology is Reverse Assistance (RA). It records the car's travel route on a real-time basis and creates the reverse route by itself at the press of a button. The steering wheel and vehicle speed are controlled automatically.
Aside from the MPS, various other technologies for safety and convenience have been integrated into the system, thereby further enhancing the competitiveness of the driver assistance solution.
The Remote Smart Parking Assistance (RSPA) system is capable of parking a car at a right angle or in parallel by finding an empty space when the driver is out of the car and presses the remote. 3D Surround View Monitor (SVM) provides a better parking experience by showing the area 360 degrees around the car three-dimensionally. Rear-autonomous Emergency Braking (R-AEB) is also noticeable.
Hyundai Mobis will preemptively suggest global automakers to apply related technologies. The application scope will be expanded to purpose-built vehicles (PBV) as well as large SUVs whose popularity is now growing rapidly.
Hyundai Mobis is showing one automated urban driving technology after another and is resolved to lead the new future vehicle market represented by PBV. The company presented its M.Vision Pop, an exceptionally small urban mobility concept, in March, and has also succeeded in developing a foldable steering system and a 90-degree rotating e-corner module for shared autonomous vehicles last month.
Honda Autonomous Work Vehicle Works
Honda and Black & Veatch have successfully tested the prototype Honda Autonomous Work Vehicle (AWV) at a Black & Veatch construction site in New Mexico. During the month-long field test, the second-generation prototype of the fully-electric Honda AWV performed a range of functions at a large-scale solar energy construction project, including towing activities and transporting construction materials, water, and other supplies to pre-set destinations within the work site.
While Honda previously performed testing with an earlier generation of the Honda AWV, this field test was the first to deploy multiple units working collaboratively to support construction use cases.
First introduced as a concept at CES 2018 in Las Vegas, the Honda AWV combines the company's rugged and durable off-road side-by-side platform with emerging advanced autonomous technology. The result is a new category of capable work vehicle that can be deployed in a variety of dynamic work environments. The Honda AWV employs a suite of sensors to operate autonomously, using GPS for location, radar and lidar for obstacle detection and stereoscopic (3D) cameras for remote monitoring. The vehicle also can be operated by remote control.
Black & Veatch, a global engineering, procurement and construction company focused on construction optimization and technology innovation collaborated with Honda to provide a real-world testing ground to validate the Honda AWV technology at an active construction site. The company's personnel were trained by Honda's engineers on the operation and safety protocols of the vehicles to effectively use the technology in the field. Black & Veatch provided detailed feedback for product and business requirements that will help enhance the Honda AWV's capabilities and services.
"Black & Veatch's pursuit of construction innovation and safety on job sites has led us to this relationship with Honda," said Mario Azar, president of Black & Veatch's global power business. "With our leading market position in solar power, the testing of this new autonomous work vehicle aligns with our focus on advancing the industry through new and innovative ways to work at project sites."
"With our test partner, Black & Veatch, Honda was able to demonstrate the performance of our rugged all-electric Autonomous Work Vehicle prototype in a large-scale construction environment," said Kenton Williams, U.S. project lead for the Honda AWV. "We believe the Honda AWV has the potential to bring greater efficiencies, higher levels of safety and better environmental performance to the construction industry, and to other industries seeking an autonomous off-road solution."
Field Test Performance
In order to validate the capabilities of the Honda AWV, the company selected a solar energy construction site where support structures for solar panels are laid out in a grid pattern at regular intervals. The site was an ideal environment to test the ability of the Honda AWV to stop at precise points along a pre-set route.
Honda produced a high-definition map of the 1,000-acre site that allowed Black & Veatch operators to precisely set start and stop points for multiple Honda AWVs using a cloud-based app interface that runs on tablets and PCs. The vehicles successfully delivered materials and supplies along a calculated route and proved capable of stopping within centimeters of the pre-set points.
The field test also demonstrated the viability of the Honda AWV battery system to support energy intensive sensors and provide vehicle propulsion, while operating up to eight hours in a high-temperature environment. The vehicle carried payloads of nearly 900 pounds, and in a separate use case towed a trailer carrying over 1,600 pounds.
Solutions and Services for a Variety of Industries
Based on the capabilities verified in this field test, Honda believes the Honda AWV will be capable of providing a wide range of services to a variety of industries that need a rugged off-road autonomous solution, especially where workforce constraints and safety concerns make other solutions impractical. The ability to operate autonomously – or via remote control – and carry large payloads, along with the potential to add attachments and tools, makes the Honda AWV a suitable platform for many work environments.
Honda Autonomous Work Vehicle Gen 2 Prototype Specifications
Honda anticipates further improvements to performance and design specifications as development of the Honda AWV prototype continues to advance.
| | |
| --- | --- |
| Vehicle dimensions | 9′ 6″L x 4′ 8″H x 4′ 11″W |
| Unladen vehicle weight | 721kg (1590lbs) |
| Maximum loading capacity | 399kg (880lbs) |
| Towing weight limit | 750kg (1653lbs) (including the weight of a trailer) |
| Minimum turning radius | 3.9m (12ft. 9.5in.) |
| Range at maximum loading capacity | Up to 45km (27.9 miles) depending on the use case |
| Charge time | Up to 6 hours (120V) |
Qualcomm Tech Brings ADAS & Automated Driving to BMW
Qualcomm Technologies, Inc.  announced a collaboration to bring the latest advancements in driver assistance technologies, and products of its Snapdragon Ride™ Platform, to BMW Group's next generation of advanced driver-assistance systems (ADAS) and automated driving (AD) platforms. Leveraging both companies' expertise in core innovation, BMW Group and Qualcomm Technologies will extend their long-standing relationship to deliver safe, smart and sophisticated driving experiences to BMW Group vehicles. BMW's next generation Automated Driving stack will be based on the Snapdragon Ride vision system-on-chip (SoC), vision perception and ADAS central compute SoC controllers managed by Qualcomm® Car-2-Cloud services platform.
The BMW Group is an industry leader in driver assistance innovation for over two decades.  In its quest to continue expanding a broad portfolio of driver assistance systems, BMW Group will utilize Qualcomm Technologies to bring a full spectrum of ADAS/AD functions, including front, rear and surround view camera computer vision in a dedicated computer vision SoC, as well as a high-performance ADAS central compute controller, to host BMW's drive policy and other planning and driving functions. 
"BMW has chosen Qualcomm Technologies as our technology partner and systems solutions provider based on the company's breadth and depth of portfolio, as well as proven expertise in compute, connectivity, computer vision, advanced semiconductors and driver assistance technologies," said Nicolai Martin, SVP Driving Experience, BMW Group. "We look forward to working in direct relationship with Qualcomm Technologies to build our next-generation ADAS/AD platform, as well as to continue delivering world-class driving experiences to our customers."
VIA Waymo Partnering with UPS for Class 8 Truck Self-Driving
Waymo is partnering with UPS fot autonomous freight movement with Class 8 trucks.
Over the next several weeks, they will conduct autonomous trial runs together using our Waymo Via Class 8 trucks equipped with the fifth-generation Waymo Driver. These trial runs will take place in Texas, where the Waymo Driver will deliver for UPS's North American Air Freight unit between facilities in Dallas-Fort Worth and Houston. They hope to gather early learnings about how autonomous driving technology can help enhance safety and efficiency, evaluate the performance of the autonomous system and successful delivery of freight, and understand how to refine our autonomous operations in this use case for eventual scaling.
These Class 8 trial runs will build on all of the learnings and success Waymo had testing with UPS over the years, as well as our previous Class 8 trial runs with other carriers across unique verticals, including J.B. Hunt.
While it's still early days, the partnership with UPS is a great example of how Waymo Via is creating an autonomous delivery solution spanning trucking and local delivery that can offer customers unique safety benefits, network flexibility, and scalability.
ROOK UGV

— Elbit Systems and Roboteam launches ROOK, a multi-payload military 6X6 Unmanned Ground Vehicle (UGV) that features unique design and built-in autonomy suite offering a combination of greater capacity, improved maneuverability and must-have on-field agility that are key for greater mission effectiveness.
The ROOK UGV was developed based on the operational experience accumulated through fielding of the 4×4 PROBOT UGV systems in several countries including the U.S., France, Israel and the UK.
The ROOK was designed from scratch as a robotic UGV platform in compliance with applicable Military Standards, applying Modular Box structure enabling on-field components replacement with no need for qualified technician or OEM lab maintenance, and efficient upgrades and modification without OEM involvement. A built-in TORCH-X Robotic and Autonomous (RAS) application, provides ROOK with full autonomy and the capability to efficiently navigating rough terrain, during both day and night to deliver supplies, evacuate casualties, perform intelligence gathering missions (including by dispatching on-board VTOLs), and operate as a remote weapon system.
With self-weight of 1200kg, low center of gravity and ground clearance of 24cm, ROOK is capable of carrying up to 1200kg of payloads while maintaining superior maneuverability and transferability. Full compliance with the UGV Interoperability Profile (IOP) turns ROOK into a multi-payload platform providing users with seamless plug and play payload integration.
Using modular hybrid energy configuration of batteries and optional internal generator, ROOK provides operational endurance of up to 8 drive hours and a speed of 30km per hour. ROOK is operated either via the TORCH-X RAS application or through an all-weather 7-inch ruggedized display unit, enabling a single operator to control several unmanned systems.
Baraja New Spectrum HD
– Baraja, creator of the breakthrough Spectrum-ScanTM LiDAR technology for autonomous vehicles,  unveiled Spectrum HD, a world-first LiDAR system ready for Level 4 autonomy at scale. Spectrum HD, available for samples in 2022 and designed for volume production, delivers high-performance sensing at range, with per-point Doppler capability at the hardware level and availability for less than USD$1000 per unit to enable automotive integration.
Spectrum HD marks a generational leap for automotive LiDAR, built on Baraja's proprietary Spectrum-Scan™ solid-state scanning platform, which was designed from the ground up to completely rethink how cars see the world around them to enable true autonomy.
The new LiDAR system will enable the range, resolution and performance required for true autonomy, without the traditional trade-offs faced by other legacy LiDAR technologies. Spectrum HD removes blur and speckle, and is immune to interference from other light sources, including other LiDARs.
Delivering high-performance LiDAR at sub-$1000 unit cost and mass production scale is critical to enabling automotive brands to achieve true Level 4 autonomy in the coming years. Spectrum HD is designed to deliver performance in a package small enough for discreet vehicle integration while meeting the automotive standards and cost targets for high-volume commercial deployment.
Per-point Doppler enables safer, more accurate autonomy 
Spectrum HD delivers the world's first LiDAR system combining per-point Doppler capability at the hardware level, with a tuneable laser and Random Modulation Continuous Wave (RMCW) ranging method to deliver unparalleled performance and accuracy at range and speed.
Accurately measuring the velocity of moving objects is critical to helping autonomous vehicles fully understand the world around them. Traditional LiDAR systems typically rely on computationally-intensive frame-to-frame estimations of velocity, requiring tradeoffs in performance, accuracy and timeliness of critical measurements.
Spectrum HD uses a unique, world-first architecture built from the ground up, becoming the only LiDAR to deliver Doppler capability embedded in the hardware itself, alongside a tunable laser that enables Spectrum-Scan™ solid-state scanning, with RMCW ranging, to deliver high performance, automotive cost and overcome traditional obstacles to autonomous sensing.
The system uses homodyne detection to measure the distance and velocity of an object within a single frame, at every point in the LiDAR pointcloud. By combining this detection with Spectrum-ScanTM and RMCW, Spectrum HD can quickly and reliably detect objects — from pedestrians to vehicles or animals — at long range and speed to enable safer autonomous driving.
Measuring Doppler per point, at speed, also enables Spectrum HD to detect critical edge cases — such as quickly identifying when something may jump into the lane or when oncoming traffic is approaching — to ensure autonomous vehicles can understand and react to extreme scenarios quickly. By measuring and differentiating objects at speed and long distance, Spectrum HD will enable autonomous vehicles to detect and track small, individual objects such as pedestrians at range, and monitor for sudden changes in movement which require fast reaction from the vehicle.
Spectrum HD ready for true autonomy  
Spectrum HD samples will be available in 2022 with design-ins already underway for volume automotive production programs. Baraja is working closely with global automakers and partners including Tier 1 supplier Veoneer to build the manufacturing supply chain and testing facilities required to manufacture and deliver the product to automakers at scale.
Baraja recently announced a partnership with Veoneer, a Tier 1 supplier, to commercialise Spectrum-ScanTM for automotive integration. By working with partners like Veoneer, Baraja is testing Spectrum HD in the harshest conditions globally, ensuring the system is as reliable from its first hour through its entire lifecycle.
Baraja will demonstrate per-point Doppler capabilities at the Consumer Electronics Show 2022 in Las Vegas —
Quanerygy New LiDAR
Quanergy Systems, Inc., a leading provider of OPA-based solid-state LiDAR sensors and smart 3D solutions for automotive and IoT, today announced the new M1 Edge™ 2D LiDAR sensors paired with Quanergy's QORTEX Aware™ perception software. The M1 Edge is an integrated software and hardware solution designed to automatically collect, analyze, and interpret LiDAR point cloud data for a wide variety of industrial applications without additional programming.
In June, Quanergy entered into a definitive merger agreement with CITIC Capital Acquisition Corp. (NYSE: CCAC) ("CCAC"). Upon closing of the transaction, the combined company will be named Quanergy Systems, Inc. and is expected to be listed on the New York Stock Exchange (NYSE) under the ticker symbol "QNGY." The transaction is expected to close in the fourth quarter of 2021, subject to satisfaction of customary closing conditions.
The M1 Edge smart solution includes compact, lightweight LiDAR sensors with extremely accurate sensing capabilities up to 200 meters, broad 360° coverage, and an industry-leading angular resolution of 0.033° for best-in-class measurement. These robust sensors are rated up to IP67 for harsh environments and perform reliably in any lighting or weather condition, providing up to 60,000 hours mean time between failure (MTBF) and delivering a lower total cost of ownership (TCO) than competing solutions.
M1 Edge integrates the sensor with on-board QORTEX Aware smart perception software to monitor user-defined detection zones and trigger an alarm on the sensor's digital output if there is any activity within the zones. Users can create up to eight pre-configured evaluation fields, each with up to three detection zones, where the evaluation field is selected via the sensor's digital output.
"After evaluating Quanergy's latest product M1 Edge, we are excited to deploy this low cost, 2D industrial sensor. It solves real world industrial sensing applications by combining simple to use software vision tools with a high resolution LiDAR array. We know of no other outdoor rated sensor that has both the range and resolution of the M1 Edge," said Neil Jacques, President of In-Position Technologies.
M1 Edge enables reliable collision avoidance and smart navigation for mobile equipment. When mounted on an AGV or AMR, the sensor monitors the surrounding area, flagging potential dangers and obstacles in the vehicle's path. The detection zones being monitored can dynamically change based on the vehicle's movement.
Furthermore, M1 Edge provides accurate detection and measurement for stationary and dynamic applications that require simple alerting when an object enters a monitored area. For example, in industrial applications, M1 Edge enables reliable monitoring for level and height sensing applications, including tank level monitoring, object stacking, fill level detection and more.
"LiDAR has become instrumental in increasing efficiency by solving tough sensing challenges faced by industrial customers—thanks to unmatched reliability and accuracy," said Tony Rigoni, Director of Industrial Markets, "It's quick to setup, delivers unmatched performance and competitively priced makes the M1 Edge LiDAR solution deployable to even a broader range of industrial applications."
Crowd Sourced Safety from 3M and Mobileye
3M and Mobileye, an Intel Company, have joined forces to advance road safety by bringing crowdsourced infrastructure asset data to transportation agencies through the 3M™ Roadway Safety Asset Manager platform, and to further their common commitments to reduce traffic fatalities and severe injuries, starting with projects in the United States.
The 3M™ Roadway Safety Asset Manager puts roadway safety assets in one, easy to navigate cloud-based solution and helps transportation authorities manage their road assets such as signs, pavement markings, barriers, guardrails and more. When used by maintenance teams and by crew managers, the 3M™ Roadway Safety Asset Manager allows for scheduling maintenance or replacement tasks, and it offers reporting and querying functionality to run analysis on digitized asset data.  This provides a foundation for 3M to continue building out safety analytic tools that enhance data integration, predictability and machine vision analysis.
To meet growing demand for data-driven asset management services, transportation authorities need appropriate and high-quality data collection systems, helping them to allocate their resources and prioritize projects in a timely and cost-effective manner. The collaboration between 3M and Mobileye will enable transportation authorities to modernize their asset management tools with frequently updated asset data, helping to meet their operational and safety goals.
"Until we achieve zero traffic deaths and serious injuries, we will relentlessly innovate products, systems and services that help bring families home safely, whether that be organically or through partnerships" said Dr. Dan Chen, President, 3M Transportation Safety Division. "We are elated to establish this cooperation with Mobileye; it brings two leaders in their respective fields together to help advance road safety and bring efficiency in managing roadway assets."
Mobileye's innovative crowdsourced mapping technology harnesses cutting-edge artificial intelligence and computer-vision technologies to help automate the mapping, monitoring, and maintenance prioritization of roadway assets. Mobileye's technology will be leveraged with the 3M™ Roadway Safety Asset Manager, a cloud-based application for tracking the condition and maintenance of roadway assets. Tracking roadway assets, such as signs, pavement markings, and guardrails, is critical for roadway safety, as it enables data-driven project prioritization for asset maintenance.
"Making data-driven decisions is essential in asset management, and ultimately, a crucial element in improving roadway safety," said Uri Tamir, General Manager, Mobileye North America. "3M's innovative asset management solution puts the power of advanced data technology in the hands of transportation infrastructure authorities in their pursuit of safer roads."
For more detailed educational content on new transportation trends, upcoming technologies, and product application tutorials, please visit 3M Roadway Safety.