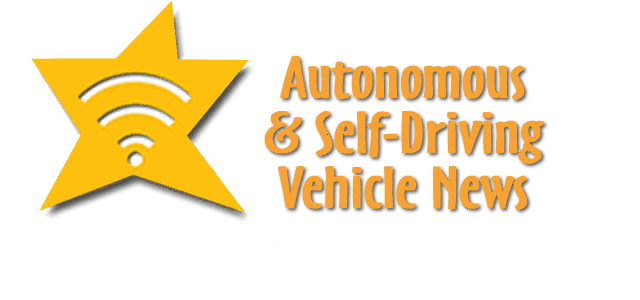 In autonomous and self-driving vehicle news are Embark Trucks, Luminar, Arbe Robotics, Perrone, Ryder, Aurora,
Ansys, Oculli, Ouster, Local Motors, Arbe Robotics and Nuro.
Embark Trucks Partners with Luminar for Autonomous Trucking
-Embark Trucks, Inc. ("Embark"), a leading developer of autonomous software for the trucking industry, and Luminar Technologies, Inc. ("Luminar") (Nasdaq: LAZR), the global leader in automotive lidar hardware and software technology,  announced a novel partnership to equip Embark's truck fleet with Luminar's long-range lidar. This partnership gives Embark and its carrier partners access to Luminar's cutting edge automotive-grade long-range lidar sensors as the company progresses towards commercial deployment and delivery of its 14,200 non-binding truck reservations in 2024.
Embark is pursuing an asset-light go-to-market approach – focusing on delivering the best software for autonomous trucking – and works with partners like Luminar to utilize the best hardware for autonomous trucks. Luminar's sensor offering stood out from the beginning due to its industry-leading performance, scalability, and automotive-grade capabilities. Data collected from the partnership will improve the Embark Driver's perception range and perception capabilities, leading to a safer autonomous solution that can be integrated into all four major truck OEMs via the Embark Universal Interface (EUI).
​​Embark is an autonomous vehicle company building the software powering autonomous trucks, focused on improving the safety, efficiency, and sustainability of the nearly $700 billion a year trucking market. Headquartered in San Francisco, CA since its founding in 2016, Embark is America's longest-running self-driving truck program. The company partners with some of the largest shippers and carriers in the nation, collectively representing over 35,000 trucks.
Ryder Impact of Autonomous Trucking Report
-Ryder System, Inc. (NYSE: R), a leader in supply chain, dedicated transportation, and fleet management solutions, announces the industry's first data-driven study on the impact of autonomous trucking. The company worked with world-renowned researchers in transportation and mobility at the H. Milton Stewart School of Industrial and Systems Engineering (ISyE) at Georgia Tech to understand how to approach autonomy and the potential return on investment. The result is a roadmap to commercialization based on real-world data—and a significant cost-savings
"I've worked on a lot of different transportation problems in the past, and if you have 1% improvement that's magic," says Pascal Van Hentenryck, A. Russell Chandler III Chair and professor and associate chair for innovation and entrepreneurship at ISyE. "Here we're talking about 29-40%, so it's massive. It's really massive."
Already familiar with ISyE through the Ryder Charitable Foundation's support of research and scholarships at the university, Ryder approached Van Hentenryck who leads the Socially Aware Mobility Lab. The challenge was for Van Hentenryck and his team of students and post-doctoral researchers to apply their multimodal approach for public transportation to autonomous freight transportation.
Analyzing real-world data from Ryder's dedicated transportation network in the Southeast, Van Hentenryck and his team developed an Autonomous Transfer Hub Network (ATHN) for the region that combines autonomous trucks on highways with conventional trucking operations for the first and final miles. The team then introduced optimization models for routing and dispatching and evaluated the proposed autonomous network by comparing it with existing operations under various assumptions. The analyses indicate the ATHN with optimization technology, can reduce costs by 29% to 40% for a large network (depending on the price of autonomous trucks as well as the direct and indirect cost of operating them).
"The team looked at our dedicated transportation network, where trucks and drivers are committed to specific customers. While that particular transportation model guarantees capacity 24/7, it also creates situations where our customers' trucks haul empty trailers," says Karen Jones, chief marketing officer and head of new product innovation for Ryder.
The researchers' ATHN and optimization models significantly reduced the number of miles driven with empty trailers, which accounts for a large part of the cost reduction.
"In the transfer hub network, there is no need to return back empty after a delivery, and there is no need to limit working hours or to return to a domicile at the end of the day," says Van Hentenryck. "As a result, only 35% of the automated distance is driven empty, compared to 50%. This means that even if autonomous trucks would be as expensive as trucks with drivers, costs would still go down by 10%."
The study found additional cost savings came from reduced labor costs and idle time. Researchers also factored in increased flexibility in delivery appointments to keep autonomous trucks moving around the clock.
"In addition to the significant projected cost savings, I think this study is particularly notable because it is based on real-world data and addresses real industry challenges," says Jones. "It's clear that, in order to realize the full benefit of autonomous trucking, shippers, receivers, and 3PLs will need to evolve today's operating practices to meet the needs of tomorrow's robotic trucks."
The study with ISyE underscores the importance of several pilot projects that Ryder has announced with autonomous trucking companies Embark, Gatik, TuSimple, and Waymo.
"Our goal with these strategic alliances and our collaboration with ISyE is to help accelerate autonomous trucking nationwide. If you think about ever-escalating consumer demands combined with capacity constraints, driver shortages, and regulatory and safety pressures, autonomous technology is on track to solve a host of industry disruptions," says Jones. "I think the work of Pascal and his team shows that we're on the right track, and to have that kind of validation from world-class researchers at the top school for industrial and systems engineering—that's priceless."
For the full whitepaper, visit The Impact of Autonomous Trucking.
Aurora SPAC Final
Self-driving technology company Aurora announced it has completed its business combination with Reinvent Technology Partners Y, a special purpose acquisition company. The business combination was approved by Reinvent Technology Partners stockholders in a special meeting held on November 2, 2021 and formally closed on November 3, 2021. Aurora's Class A common stock and warrants will begin trading tomorrow on the Nasdaq under the ticker symbol "AUR" and "AUROW," respectively.
"Today marks a significant milestone for Aurora and the self-driving industry as we revolutionize transportation – making it safer, increasingly accessible, and more reliable and efficient than ever before," said Chris Urmson, Co-Founder and Chief Executive Officer of Aurora. "With our expert team, deep industry partnerships, and cutting-edge technology, Aurora is the company to deploy the Aurora Driver at scale across both autonomous trucking and passenger mobility. As a public company, we'll accelerate the work we're doing to deliver the benefits of self-driving technology safely, quickly, and broadly."
Investors include funds and accounts managed by Counterpoint Global (Morgan Stanley), PRIMECAP Management Company and XN, Baillie Gifford, funds and accounts advised by T. Rowe Price Associates, Inc., Fidelity Management & Research Company LLC, Canada Pension Plan Investment Board, Reinvent Capital, Index Ventures, Sequoia Capital, Uber, PACCAR, and Volvo Group.
Aurora Driver: Built for commercialization
Aurora's flagship product, the Aurora Driver is designed to enable any vehicle platform, from Class 8 trucks to passenger vehicles, to move safely and efficiently through the world without a human driver. Aurora plans to launch its autonomous commercial trucking business Aurora Horizon by late 2023, followed by its driverless ride-hailing business, Aurora Connect, in 2024. Aurora's Driver-as-a-Service business model will offer fleet owners the ability to purchase vehicles powered by the Aurora Driver, subscribe to use the Aurora Driver, and utilize Aurora-certified fleet service partners to operate autonomous mobility and logistics services.
Aurora Ecosystem: The partners to bring self-driving technology to market
Across freight and personal mobility, Aurora is partnering with leading manufacturers and networks including one of the largest transportation and logistics companies in the world, FedEx, the largest global ride hailing platform, Uber, the number one global vehicle OEM, Toyota, and two of the top three North American OEMs in trucking, Volvo and PACCAR.
Aurora's 2021 Progress: Critical advancements toward delivering self-driving technology
Demonstrated tangible technical progress with Aurora-powered Peterbilt 579 trucks hauling goods on Texas highways for FedEx through Aurora's industry-first collaboration with FedEx and PACCAR.
Accelerated work with partners through the Aurora Driver Development Program – delivering the prototype of Volvo's first-ever commercial autonomous truck for the U.S. Market and the first prototype of the Aurora-Powered Toyota Sienna.
Rapidly scaled its simulation work for faster, safer autonomous vehicle development. Aurora expects to have driven the equivalent of over 9 billion simulated miles by the end of the year – 6 billion of these in 2021 alone. Aurora continues to scale up its Virtual Testing Suite, running millions of daily tests to rapidly add capabilities to the Aurora Driver.
Introduced the industry's first published Safety Case Framework to address both autonomous trucking and passenger mobility, which the company believes is an imperative component for any business planning to deliver commercial-ready autonomous vehicles at scale by operating on public roads without a vehicle operator.
Made foundational investments in engineering, machine learning, and artificial intelligence to accelerate and strengthen progress in hardware, perception, simulations, mapping, forecasting, and data – helping to enable commercial deployment of autonomous vehicles at scale.
"With a world-class team and a commitment to safety, Aurora is the leader in self-driving technology," said Mark Pincus, Co-Founder and Director of Reinvent Technology Partners Y. "We believe Aurora is the best way to invest in the future of self-driving across segments, and we look forward to supporting Aurora as it transforms how goods and people move through the world."
Autobrains' $101M Series 3 Funding
Autobrains, developer of first-of-its-kind self-learning artificial intelligence technology for assisted and autonomous driving, announced it raised $101 million in Series C financing led by Temasek, a global investment company headquartered in Singapore.
Additional participants in the round include new investors Knorr-Bremse AG, a leading automotive player and VinFast, a fast-growing flagship Vietnamese car manufacturer, as well as existing investor BMW and long-term strategic partner, Continental AG.
Perrone Showcases
Perrone Robotics, Inc. (Perrone), a leading provider of fully-autonomous vehicle (AV) technology and turnkey vehicle solutions for the mobility of people and things, will showcase an array of electric AV solutions and patented technology in three separate locations during the APTA TRANSform Conference & EXPO which runs from Nov. 7-10, 2021, at the Orange County Convention Center in Orlando, Fla. Through demonstrations, a panel discussion, and conversations at the booth, customers will be able to experience firsthand Perrone's patented TONY (TO Navigate You) technology platform and portfolio of vehicle solutions that are empowering today's communities, businesses, and campuses with reliable autonomous mobility. Each opportunity was developed to align with APTA's "Connect with what's next" tagline for the conference.
Ansys & Oculii
Using Ansys (NASDAQ: ANSS) simulation solutions, Oculii is developing artificial intelligence (AI) software and hardware for radar systems that will allow autonomous vehicles (AVs) to more accurately perceive their surroundings. The company relies on Ansys for its predictive accuracy, driving more refined design optimizations that shorten design cycles and support Oculii's mission of enabling high performance perception at lower cost.
Commercial radar systems have long been hampered by a simple design tradeoff: improving resolution requires more antennas, which increases size, cost and power. This is a significant problem for AVs that need to perceive any environment with a high degree of accuracy to operate safely. AVs compensate for poor radar resolution by employing a suite of various sensors, which increases system complexity and cost. Oculii's technology unlocks the full potential of commercially available radar, using AI to learn and adapt to the environment, increasing resolution by up to 100X.
Ansys HFSS helps Oculii evaluate and optimize key elements of radar transmission, including antenna and sensor placement and performance, with a predictive accuracy of 80 to 90 percent — improving overall design speed. This enables compact radar technology that offers superior resolution through low-cost, mass-manufacturable hardware.
"The way to improve radar technology is through software, because software fundamentally improves with data," said Steven Hong, CEO at Oculii. "Ansys HFSS has been invaluable because it allows us to make high-fidelity measurements and predictions around how design optimizations will impact real world performance. Using HFSS, we can close design cycles more quickly, and build confidence in what we do. We have also been impressed by Ansys' support team — they helped us overcome a number of challenges to get the most out of the solution, which helps us get the most out of radar systems."
Driven by consumer demand for active safety features and other self-driving technologies, the global automotive radar market is estimated to reach $12.5 billion by 2026 according to industry research. Radar is a key enabler for AVs and advanced driver assistance systems (ADAS). Radar's advantages lie in its superior range, and the ability of its radio waves to pass through rain drops, snow and fog.
"AVs face immense engineering challenges before they'll be deemed safe," said Shane Emswiler, senior vice president of products at Ansys. "There is great demand within the market for higher-performing, cost-effective autonomous technology. Our collaboration with Oculii enables us to facilitate solutions that will define autonomous radar technologies of the future."
Ouster Partners with Local Motors
Ouster, Inc. (NYSE: OUST) ("Ouster" or the "Company"), a leading provider of high-resolution digital lidar sensors, announced  that it has signed a strategic customer agreement with electric autonomous vehicle company, Local Motors. The agreement includes a binding commitment for over one thousand OS digital lidar sensors through 2023 and a non-binding forecast of over 20,000 sensors through 2025 which will be used to meet production demand for Local Motors' next-generation shuttles.
Local Motors intends to equip its next-generation 3D printed autonomous shuttles with the full suite of Ouster OS sensors. This includes wide field of view, mid-range, and long-range digital lidar sensors for complete coverage as Local Motors aims to meet demand for Level 3 autonomous vehicles operating on mapped routes within campuses, city centers, and municipalities.
"Local Motors selected Ouster as a long-term and strategic lidar partner to drive market share growth for our autonomous electric shuttle, Olli 2.0, due its reliability, affordability, and scalability," said Local Motors CEO Vikrant Aggarwal. "The Local Motors Olli shuttles have already provided safe, autonomous mobility to thousands of passengers in ten countries around the globe – and with Ouster's digital lidar, we expect to exceed our current capability while utilizing less lidar sensors overall. We believe the upgraded performance that Ouster offers is aligned with our product roadmap and will enable us to take on more complicated operational design domains."
"I am incredibly excited to partner with Local Motors, one of the largest and fastest growing autonomous shuttle manufacturers in North America, on their next-generation autonomous vehicle," said Ouster CEO Angus Pacala. "Similar to Ouster, Local Motors is committed to rapid innovation and execution in order to bring more performant and sustainable solutions to market, and I look forward to delivering on our production agreement over the coming years."
Arbe Supplies 4D Radar for BAIC
Arbe Robotics Ltd. (Nasdaq: ARBE) ("Arbe"), a global leader in next-generation 4D Imaging Radar Solutions, announced  that Arbe's radar technology is expected to be installed on BAIC Group, an auto manufacturer based in China, mass-produced models, according to a statement made by BAIC Group's Deputy General Manager, Chen Jiang.
Mr. Chen participated in the 2021 Auto Capital Forum of the Securities Daily. During the conference, he provided the following statement (translated from Chinese): BAIC Group is actively deploying the intelligent driving value chain through industrial investments, hence it has invested in Arbe, a 4D millimeter wave imaging radar supplier from Israel, among other investments. The next-generation radar developed by Arbe and HiRain, a leading Chinese tier 1 supplier, is expected to be installed gradually on BAIC Group's mass-produced models, after the radar systems' mass production.
According to Mr. Chen, BAIC Group is a backbone enterprise group in China's automotive industry. The company was established in 1958, and sold 1.9 million cars in 2020, with an operating income of 497.8 billion yuan (approximately $77.8 billion). BAIC Group was one of the first car companies to obtain a Yizhuang autonomous driving test license. Yizhuang is a national high-level autnonomous driving demonstration area and policy pioneer, and is at the forefront of national intelligent driving technology innovation.
Arbe Pilot with Weifu
Arbe Robotics Ltd. (Nasdaq: ARBE) ("Arbe"), a global leader in next-generation 4D Imaging Radar Solutions, announced today that Weifu High-Technology Group, a major tier 1 supplier in the Chinese automotive market, is launching the customer road pilot phase of its Arbe-based Radar Systems, by manufacturing complete radar systems using Arbe's Imaging Radar Chipset and delivering them to leading autonomous driving companies and major automotive OEMs. Weifu said that it is scheduled to be in full production by the end of 2022.
"Arbe's ultra-high-resolution Imaging Radar chipset is by far the most advanced radar solution on the market today," says Qu Cao, Vice Director of New Energy and Connection Technology Development of Weifu. "We believe that our relationship with Arbe will help accelerate ADAS and autonomous vehicle disruption by providing a 4D Imaging Radar Solution delivering unparalleled safety. Arbe transformed the functionality of radar by adding high-level capabilities and functionality at a price point competitive to any other solution on the market."
Weifu is developing radar systems, based on Arbe's technology and the OEM's individual requirements, and has a radar manufacturing plant in China. The collaboration focuses on mass market production, safety compliance, and providing customized 4D Imaging Radar Solution to automotive OEMs and for autonomous vehicles, trucks, commercial vehicles, and traffic applications.
"China is the largest vehicle market in the world, furthering our relationship with Weifu is a great next step towards addressing the tremendous business opportunities in the region," says Kobi Marenko, Chief Executive Officer of Arbe. "Our relationship with Weifu will ensure that vehicles in China will be equipped with Arbe's 4D Imaging Radar Chipset Solution, providing an unparalleled level of safety to vehicles, using superior object detection and advanced perception capabilities to prevent accidents."
Arbe's chipset provides ultra-high resolution and supports over 100,000 detections per frame and includes a radar antenna with a form factor that fits automakers sizing and mounting specifications.
Nuro Funded Again
Leading autonomous vehicle company Nuro today announced a new round of financing led by Tiger Global Management with participation from Baillie Gifford, Fidelity Management & Research Company, LLC, Gaorong Capital, Google, Kroger, SoftBank Vision Fund 1, funds and accounts advised by T. Rowe Price Associates, Inc., Woven Capital, and other existing investors as part of the company's Series D funding round. This $600M financing will support the development and deployment of Nuro's autonomous delivery service in communities across the country.