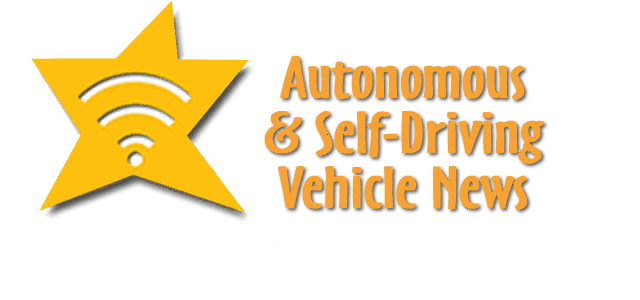 In autonomous self-driving news are IIHS, StradVision, Mitsubishi,
IIHS offers Semi Autonomous Guidelines
The Insurance Institute for Highway Safety has issued a set of research-based safety recommendations on the design of partially automated driving systems. The guidelines emphasize how to keep drivers focused on the road even as the vehicle does more of the work.
Today's partially automated systems still need the driver to be involved at all times. That means they need robust methods of monitoring driver engagement and more effective ways of regaining the driver's attention when it wanders. Designs should also be based on a principle of shared control, and they should have built-in limits that prevent them from being used on roads and under conditions where it isn't safe to do so, IIHS researchers say.
As part of that philosophy of shared control, partially automated systems shouldn't change lanes or overtake other vehicles without driver input. They should also be responsive to driver steering input even when automatic lane centering is engaged.
"Unfortunately, the more sophisticated and reliable automation becomes, the more difficult it is for drivers to stay focused on what the vehicle is doing," says IIHS President David Harkey. "That's why systems should be designed to keep drivers actively engaged."
Under the classification system developed by SAE International, there are five levels of automation, ranging from 0 (no automation) to 5 (fully self-driving). The highest level available in production vehicles today is Level 2. These systems continuously control acceleration, braking and steering to keep the vehicle traveling at a set speed in the center of its lane while maintaining a selected following distance from the vehicle ahead. They require the human driver to remain vigilant and ready to intervene in the event that the system encounters a situation it cannot handle.
Despite these limitations, some designs make it too easy for the driver to rely heavily on the system and lack robust methods to make sure he or she remains actively engaged in the driving.
Some manufacturers already offer automated lane changing, and others have announced plans to follow suit. Most systems use only the presence of the driver's hands on the steering wheel to monitor whether he or she is paying attention. Some seem to discourage the driver from actively sharing in the driving when lane-centering support is engaged.
Only Cadillac's Super Cruise uses GPS-enabled navigation to restrict its use to specific highways that its engineers believe it can handle. However, Super Cruise doesn't require the driver's hands to remain on the wheel at all. Instead it monitors where the driver is looking and issues an alert when the driver's gaze is diverted for too long. The researchers recommend that driver attention be monitored through multiple modes, so Super Cruise doesn't meet all their recommendations.
Following an investigation of a Tesla crash. the National Transportation Safety Board (NTSB) concluded in February that Autopilot's limitations, the driver's overreliance on the technology and his own distraction led to the crash. The NTSB called for the development of standards for driving monitoring systems "to minimize driver disengagement, prevent automation complacency and account for foreseeable misuse of the automation."
The new guidelines developed by IIHS are a step in that direction. The researchers reviewed dozens of academic studies to develop a series of recommendations for how manufacturers can better ensure that users remain focused on what's happening on the road. These recommendations should be implemented together, as applying some of them and not others could make systems more dangerous instead of safer.
When the driver monitoring system detects that the driver's focus has wandered, that should trigger a series of escalating attention reminders. The first warning should be a brief visual reminder. If the driver doesn't quickly respond, the system should rapidly add an audible or physical alert, such as seat vibration, and a more urgent visual message.
Moments later, all three types of warnings should be presented. Throughout this sequence, the urgency of each alert should continue to escalate. If the driver doesn't respond to the alerts, the system should increase following distance from the vehicle ahead and pulse the brakes to provide a warning that is difficult to ignore.
If the driver still fails to respond, the system should deploy the hazard lights and gradually slow the vehicle to a stop — though a design capable of first moving the vehicle onto the shoulder would be preferable. The driver can interrupt this safe stop procedure at any time by resuming control over the throttle or brake pedal and steering. However, the driver should be locked out from accessing the Level 2 system for the remainder of the drive anytime that the safe stop procedure has been triggered or a maximum number of attention reminders has been reached.
Recommended escalating attention reminders for Level 2 automation
1

Visual reminder

2

More urgent visual reminder + an audible or physical alert

3

Visual + audible + physical alerts

4

Visual + audible + physical alerts + pulse braking

5 I

f the driver fails to respond, the automated system should deploy the hazard lights and gradually slow the vehicle to a stop. The driver should be locked out from accessing the system for the remainder of the drive.
No manufacturer currently incorporates all these measures. Some systems only monitor one type of behind-the-wheel behavior and do not use an escalation process beyond a visual-audible attention reminder. Others switch themselves off if the driver fails to respond to repeated alerts. If the driver is incapacitated, that would mean that neither the driver nor the lane-centering system is actually steering.
"Because these systems still aren't capable of driving without human supervision, they have to help prevent the driver from falling out of the loop," Mueller says.
StradVision's New Office in Germany
StradVision, whose AI-based camera perception software is leading the way toward the future for ADAS systems and Autonomous Vehicles, opened a new office in Germany in February, which will allow the company to more directly assist its German automotive partners with mass production projects.
The new office is located in Munich. Among StradVision's ongoing projects in Germany are an SAE Level 2 ADAS project, and an SAE Level 4 Autonomous Vehicle project.
StradVision's German office will act as a regional EU office, featuring both local staff plus engineering and business units from its headquarters./
Velodyne Sells to NAVYA
Velodyne announced a multi-year sales agreement with NAVYA, a leading company in autonomous driving systems. Since 2015, NAVYA has been using Velodyne lidar sensors in production for its autonomous shuttle fleet that provides mobility services to cities and private sites.
NAVYA plans to pursue the worldwide expansion of its shuttle with Velodyne's state-of-the-art sensors for precise real-time localization and object detection. The NAVYA autonomous shuttle fleet offers effective first- and last-mile transportation solutions, with optimized navigation and safety features. The shuttles use advanced guidance and detection.
Mitsubishi EC Compacts LiDAR
)Mitsubishi Electric Corporation (TOKYO: 6503) announced that it has developed a compact light-detection and ranging (LiDAR) solution incorporating a micro-electromechanical system (MEMS) that achieves an extra-wide horizontal scanning angle to accurately detect the shapes and distances of objects ahead in autonomous driving systems. The new LiDAR solution irradiates objects by laser and uses a dual-axis (horizontal and vertical) MEMS mirror to scan for the reflected light, generating three-dimensional images of vehicles and pedestrians. Mitsubishi Electric expects this compact, low-cost solution to contribute to the realization of safe, secure autonomous driving.
Key Features
1) Large dual-axis electromagnetic mirror with unique lightweight design enabling wide scanning angle
After objects are irradiated by laser, the maximum amount of reflected light must be collected in order to obtain the most precise three-dimensional images, particularly of vehicles and pedestrians. LiDAR systems therefore require mirrors with a large surface area in order to maximize light collection. Additionally, a wide scanning angle is required for accurate vehicle periphery monitoring. Mitsubishi Electric's new development incorporates the industry's largest electromagnetic MEMS mirror, measuring 7mm by 5mm, in a lightweight design which is able to scan horizontally and vertically. Despite its size, the unique structure of the MEMS mirror facilitates a reduction in weight without sacrificing rigidity. The lightweight design and high electromagnetically generated driving force allows the mirror to achieve large horizontal movement of ±15 degrees. Vertical movement is currently ±3.4 degrees, and Mitsubishi Electric aims to increase this to ±6.0 degrees or more by improving the beam structure of the MEMS.
Read all autonomous vehicle news.
SUBSCRIBE
You are welcome to subscribe to receive emails with the latest Autonomous Self-Driving Driverless and Auto-Piloted Car News , you can also get weekly news summaries or midnight express daily news summaries.
[newsletters_subscribe lists="8, 20, 21, 10, 3, " list="checkboxes"