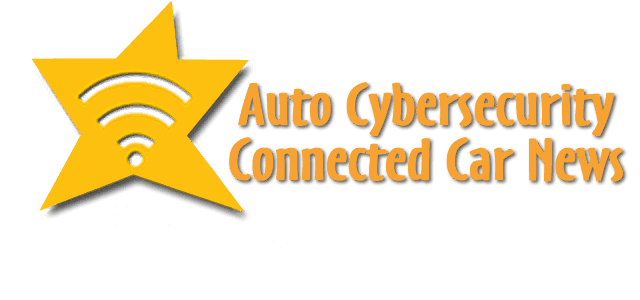 In automotive cybersecurity news this week were Arilou, Apline, Filament and more information about the Securing Mobility Summit during the Los Angeles Auto Show.
Arilou Technologies and Alpine Electronics
With connectivity being a key shaping trend in the automotive industry, securing the vehicles against hackers is becoming more and more of a focal question for automakers and the industry. Bringing this into focus, Arilou Technologies and Alpine Electronics Inc. are working on a concept with Arilou's PIPS (Parallel Intrusion Prevention System) security technology being incorporated into the newest line of infotainment system of Alpine Electronics.
Alpine Electronics is an automotive electronics manufacturer that provides consumers and leading auto makers with audio, video, navigation and driver assistance products. The company specializes in system integration solutions with innovative vehicle entertainment and information technologies. Alpine's R&D and manufacturing facilities in Japan, China, Europe and North America ensure that all products address the real world requirements of drivers in each market. The company is committed to developing safe, comfortable and eco-friendly automotive electronics products.
Israel-based Arilou, part of NNG Group is currently the only provider of cyber security solutions on the market, that offers 100% detection rate, 100% prevention rate and zero false positives with its PIPS Multilayered security approach. It is tested and approved by OEMs and institutions like the University of Michigan -Transport Research Institute (UMTRI). The company believes that with a holistic approach and multi-layered solutions, full protection of the vehicles can be a reality. No other company in the market today is even close to offer such a secured protection to the car.
Filament Next-Gen Blockchain
Filament, provider of blockchain solutions for Internet of Things (IoT) and the enterprise, announced its next-generation blockchain technology designed to facilitate data transactions on industrial and enterprise machines and sensors. Filament's new software and Blocklet Chip™ hardware solutions enable devices to securely interact with and transact against a blockchain.
"From the start, Filament has been dedicated to furthering the value and economics of the digitally connected world, right at the edge of the network. We are taking enterprise and industrial IoT connectivity benefits to the next level where data can be transacted and inherent trust is created," said Allison Clift-Jennings, CEO, Filament. "No less significant than what e-commerce did for the internet, blockchain will again revolutionize business models for entire industries. As such, Filament is enabling e-commerce for devices. With exciting projects underway, forthcoming deployments will illustrate the real-world benefits of devices empowered to transact value using distributed ledger technology."
Filament's distributed blockchain capabilities leverage open protocols so that devices are able to independently process and record transactions, ensuring digital trust. Its new trusted application software and Blocklet Chip, currently in beta, are designed to communicate and interact with multiple blockchain technologies natively. The software, implemented on existing hardware, will deliver a secure distributed ledger technology solution. The Blocklet Chip will allow industrial corporations and enterprises to seamlessly extract the value of recording and monetizing data assets, at the edge of the network, on the sensors themselves.
Filament is currently working with several partners on significant implementations that will create a platform for future industry blockchain projects. As an example, Filament is supporting the open-source business blockchain framework, Hyperledger Sawtooth, hosted by The Linux Foundation, on its own native hardware. Hyperledger Sawtooth is a modular platform designed for building, deploying and running versatile and scalable distributed ledgers that provide a digital record that is maintained without central authority or implementation.  Approximately 200 members are a part of the Hyperledger consortium, including many Fortune 500 corporations.
Filament is an alumnus of TechStars' R/GA Accelerator program and is backed by leading venture capital firms and technology corporations, including Verizon Ventures, Bullpen Capital, Intel Capital, JetBlue Technology Ventures, CME Ventures, Flex technology accelerator program Lab IX, Backstage Capital, Tappan Hill Ventures, Samsung NEXT, Resonant Venture Partners and Digital Currency Group.
Securing Mobility Summit Schedule Scheduled
If you are near Los Angeles, the schedule is now available for the Securing Mobility Summit on Monday November 26.
Yair Arad of HARMAN will show how neural networks can be fooled by adversarial images and get to grips with different types of images.
John Gomez CEO, Sensato Cybersecurity Solutions will reveal what goes on the minds of today's most innovative and successful attackers. You will glimpse into their psychology, maturity and practices in order to better understand what you are up against.
John Shegerian, Co-founder and Executive Chairman ERI will discuss how the electronic recycling industry is at a crossroads of dual responsibility – keep toxins out of landfills WHILE responsibly and efficiently achieve data destruction. It can be done and he'll explain how.
Chris Ballinger, CEO and Founder MOBI, will reveal MOBI's first projects develop blockchain use cases and technology standards for automotive applications as well as open co-development in MOBI committees.
Matt Carpenter will speak about the importance of OEMs and suppliers building a relationship of trust and transparency when it comes to implementing security best practices and, of course, reporting breaches.
Lauren Smith will speak about to why consumer privacy increasingly becomes a contentious political issue, autonomous cars will raise new and unique considerations around what happens with that data—and how it is protected. As the automotive industry becomes more data-driven, getting consumer privacy right will become increasingly important for both car companies and technology companies that build in-car devices.
Bryson Bort, Founder and CEO, SCYTHE will discuss that cybersecurity is solving enough of today's problems to live to tomorrow, but never completely fixing them. SCYTHHE layes solutions because we don't actually no what works and what doesn't, so we never get rid of anything. Bryson will challenge conventional cybersecurity wisdom with why it fails.
There will be networking luncheon and access to the "3PO" is GRIMM's mobile car hacking lab.
Regular admission is $249, AUTO Connected Car Readers who use the coupon code ACCN2018 and it get a 10% discount.
SUBSCRIBE
You are welcome to subscribe to receive email notification of publication of Connected Car News Cybersecurity, you can also get weekly news summaries or daily emails.