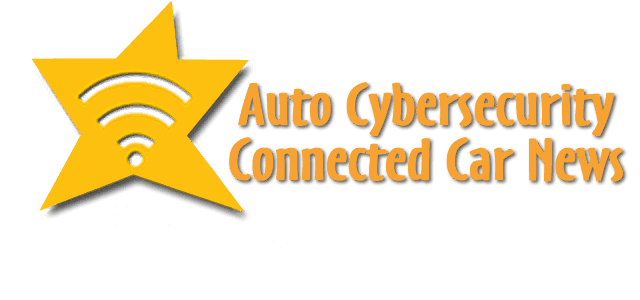 In
automotive cybersecurity news
are research reports, Karamba, Infineon, Auto-ISAC and Sterling.
Automotive Cybersecurity Market is Growing
According to Market Study Report, the Automotive Cybersecurity Market is projected to surpass $837.1 million by 2024. This market is growing rapidly due to the rising advent of smart transportation systems. Automakers are developing ground-breaking technologies, making the trucks and cars safer than before. Connected and autonomous vehicles are the prominent examples of this pioneering technology.
The Europe automotive cybersecurity market is witnessing a fast growth rate and is projected to reach USD 224 million by 2024. Germany dominates the European automotive cybersecurity market as it is the home to some of the leading automobile manufacturers including Ford, Volkswagen, BMZ, Audi, Mercedes-Benz, Opel, and Porsche. These companies are working with various software cybersecurity providers to increase the security offering aimed at maintaining passenger safety while traveling.
Karamba Strategic Auto-ISAC Partner
Karamba Security, a world-leading provider of end-to-end automotive cybersecurity protection solutions,  announced it has been selected by the Automotive-Information Sharing and Analysis Center (Auto-ISAC) to join the organization's Strategic Partnership Program. As a strategic partner, Karamba Security will provide the Auto-ISAC and its members research analysis on attack activity and forensics data of such attacks against electronic control units (ECUs) to keep autonomous and connected vehicles secure.Karamba will regularly share findings from threat analysis tools in an aggregated and anonymized way with the Auto-ISAC. These shareable insights will help vehicle OEMs and Tier-1 suppliers secure ECUs from hackers. Automotive cyberattacks occur when hackers compromise externally connected ECUs and send commands to safety ECUs, compromising driver, passenger and cargo safety. Keeping the community updated on vulnerabilities in vehicle connected ECUs (telematics control units (TCUs), gateway, infotainment, ADAS, CAN bus external connectivity, etc.) provides actionable mitigation steps to reduce risks.
Infineon Partners with CyLab Security
Infineon Technologies AG  announced a new development initiative in Silicon Valley and a corporate partnership with the CyLab Security and Privacy Institute at Carnegie Mellon University.
The new Security Research Group, part of the company's Silicon Valley Innovation Center (SVIC) in Milpitas, California, will help to identify and address requirements for robust, reliable security solutions that users can trust. In its new partnership with Carnegie Mellon, Infineon is a founding sponsor of CyLab's recently launched "Secure and Private IoT Initiative."
The Security Research Group will focus on next-generation security solutions that deliver ease of use and interoperability to serve a wide range of applications and emerging use cases for all connected devices. This ranges from innovations in smart cards, identity documents and computer security, to methods for securing connected devices used in smart homes, Industry 4.0, smart cities and autonomous transportation. The group will complement existing SVIC teams now working on key projects for the automotive and artificial intelligence (AI) markets.
Infineon's three-year strategic partnership with the CyLab Security and Privacy Institute at Carnegie Mellon reflects the value of collaboration in addressing security in the digital age.
One focus area of the Secure and Private IoT initiative will target large, city-scale IoT ecosystems that have heterogeneous, long-lived devices mixed with new infrastructure. Additionally, prototypes will be tested in a living lab that is reflective of system-wide and cross-layer challenges and industry vetted for realism.
The work with CyLab is one of several Infineon collaborations in strategic research initiatives with US partners. Others include projects with the U.S. Department of Energy's Advanced Research Projects Agency-Energy (ARPA-E) and North Carolina State University's PowerAmerica Institute.
Sterling Further Develops Cybersecurity Platform
LHP Engineering Solutions (LHP), an engineering services provider and technology integrator, announced that Sven Schrecker has joined the organization to further develop and lead the cybersecurity platform as Vice President and Chief Architect of Cybersecurity.
Sven Schrecker joins LHP with 23 years of experience, most recently 15 years with Intel as Chief Architect of the IoT Security Solutions Group. During his time at Intel, Sven was responsible for open, standards-based platforms to enable end-to-end security across both existing (brown field) and new (green field) technologies, leveraging hardware and software solutions to demonstrably increase security focused at Embedded and Industrial deployments.  Sven is the founding chair of the Industrial Internet Consortium's Security Working Group and lead author of the Industrial Internet Security Framework. He was named a Top 50 Innovator by Smart Industry Magazine in 2016 and has over four-dozen security-related patents (pending or granted).
Since partnering with TUV Nord, the world's largest certifying body for ISO 26262 certification training, LHP has taken the position as a North American leader in functional safety implementation, consulting, and training, strengthening its platform to drive and develop the framework necessary for an autonomous future.
Managing cybersecurity risk within vehicles is an ongoing effort for LHP.  As vehicles are advancing to include autonomy and connectivity, the number of electronic control units and overall complexity is increasing. Thus, on-vehicle cybersecurity violations are becoming a challenging threat for engineers and consumers.
SUBSCRIBE
You are welcome to subscribe to receive email notification of publication of Connected Car News Cybersecurity, you can also get weekly news summaries or daily emails.