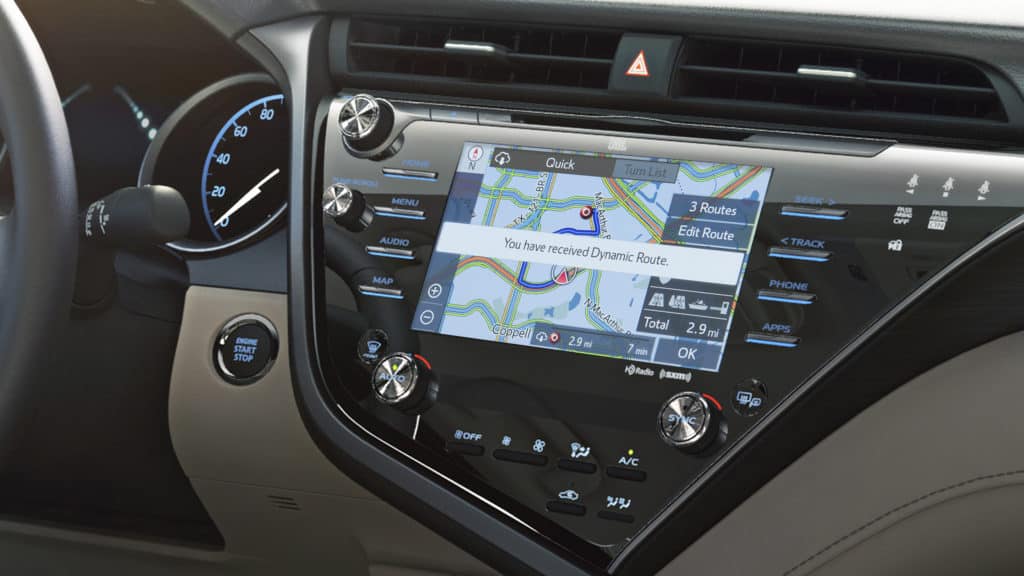 Select Toyota models shipping in the United States and Canada this year are fitted with in-dash infotainment systems powered by map data from HERE Technologies.
HERE's selection by Toyota extends a long-running partnership between the companies and ensures Toyota drivers have access to high quality map data for the entire North American region.
Drivers purchasing a Toyota vehicle equipped with the Entune 3.0 Premium Audio infotainment system will also benefit from mapping that includes comprehensive signage, junction and lane information, as well as HERE's Natural Guidance, which enables guidance the way people provide directions to each other through the use of descriptive reference cues, such as "turn left at the gas station."
"As embedded navigation and infotainment systems become must-have features for drivers today, the need grows for accurate and fresh map data. HERE is proud to work with Toyota to make driving smarter, safer and more enjoyable," said Bruno Bourguet, Senior Vice President, Sales & Business Development at HERE.
Entune 3.0 system designe is focused primarily on the guiding principles of simple, seamless and synchronized. The display platform has been redesigned to be much more user friendly and intuitive, while the applications and services provide a more seamless user experience. Entune 3.0 will also get more features, more functions, and greater connectivity than any models before it. For example, Entune 3.0 will feature Entune Remote, a mobile device app that allows the vehicle owner to remotely start and stop the engine, lock and unlock the doors, and set alert parameters for guest drivers.
Entune 3.0 will be available into the 2018 Toyota Camry that is scheduled to come out summer of 2017.