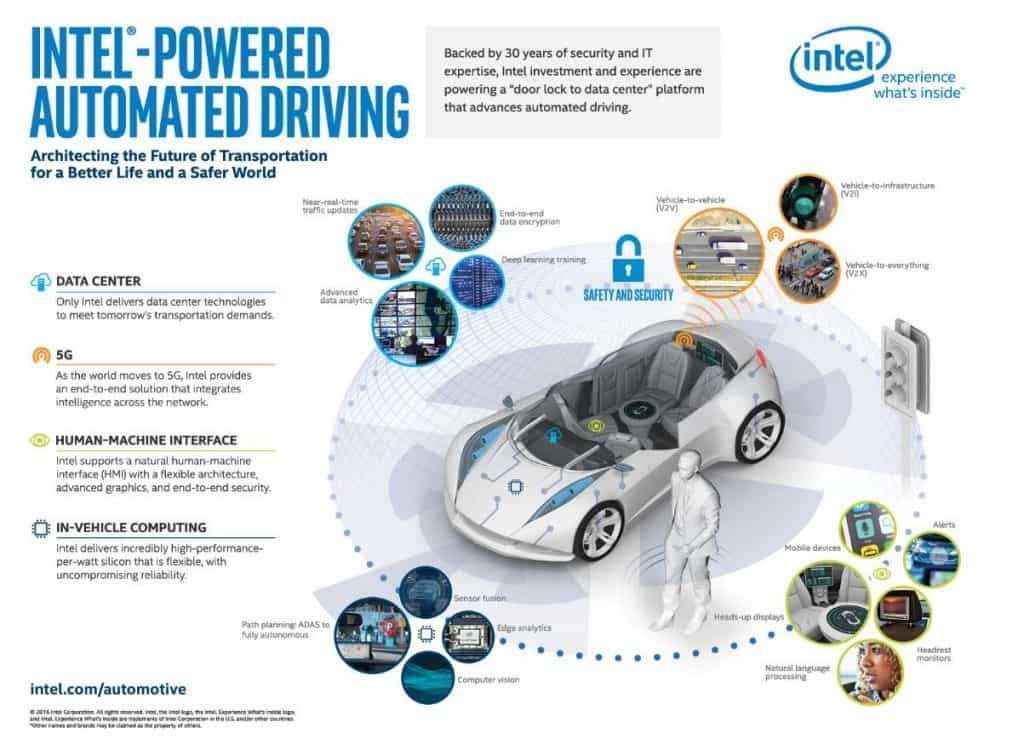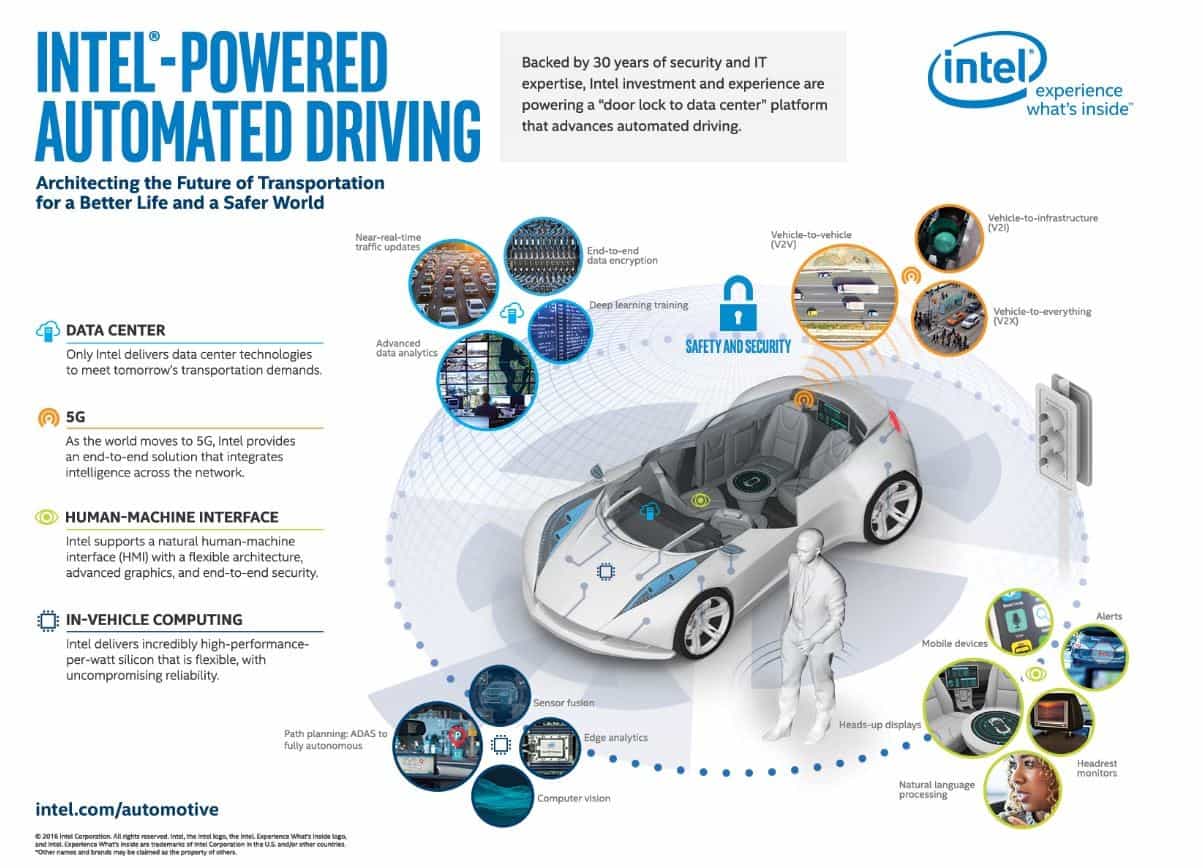 The second place winner for the Tech CARS Award for best automotive chipmaker Intel has made a major acquisition and foray into the autonomous car space. Intel will acquire Mobileye. Mobileye formerly had a relationship with Tesla which now works with NVIDIA.
The news release stated that the acquisition will couple the best-in-class technologies from both companies, including Intel's high-performance computing and connectivity expertise and Mobileye's leading computer vision expertise to create automated driving solutions from the cloud through the network to the car.
"This acquisition essentially merges the intelligent eyes of the autonomous car with the intelligent brain that actually drives the car," Intel Chief Executive Brian Krzanich said in a note to employees about the acquisition.
A subsidiary of Intel will acquire all of the issued and outstanding ordinary shares of Mobileye for $63.54 per share in cash, representing a fully-diluted equity value of approximately $15.3 billion and an enterprise value of $14.7 billion.
According to Investor's Business Daily Intel stock 2.1% to 35.16 while Mobileye rose 28.2%.
Intel and Mobileye have been working together on self-driving vehicles and have a partnership with BMW.
Together with partners and customers, Intel and Mobileye expect to deliver driving solutions that will transform the automotive industry. The combined global autonomous driving organization, which will consist of Mobileye and Intel's Automated Driving Group, will be headquartered in Israel and led by Prof. Amnon Shashua, Mobileye's Co-Founder, Chairman and CTO. The organization will support both companies' existing production programs and build upon relationships with automotive OEMs, Tier-1 suppliers and semiconductor partners to develop advanced driving assist, highly autonomous and fully autonomous driving programs.
As cars progress from assisted driving to fully autonomous, they are increasingly becoming data centers on wheels. Intel expects that by 2020, autonomous vehicles will generate 4,000 GB of data per day, which plays to Intel's strengths in high-performance computing and network connectivity. The complexity and computing power of highly and fully autonomous cars creates large-scale opportunities for high-end Intel Xeon processors and high-performance EyeQ 4 andEyeQ 5SoCs, high-performance FPGAs, memory, high-bandwidth connectivity, and computer vision technology.